You made the decision! TOEFL ITP is the English-language exam that you are going to take. This is great news! Well done! It's a good test to place you in the correct courses at college or university and allow you to track your progress throughout your language studying journey. Now for the next items on the to-do-list – register, find a location, pay any fees, study, study, study, and take the test.
How to choose a test centre to take the TOEFL ITP exam at?
Unlike TOEFL IBT, the TOEFL ITP is administered by education establishments such as colleges and universities that have bought the assessment package from ETS. You can't just go to a language school test centre and sign up for the exam. It's a little different. As you have probably short-listed a few possible colleges or even chosen the one, you should contact the administration and ask if they offer the TOEFL ITP exam. If they do, that's great! Universities and colleges use their own facilities and can set their own schedule for when the exams will take place. The registration process is also a little different from the other tests. Just make sure you sit the right exam, level 1 or level 2, but admin can probably help you with this. Or send you to the right person who can help. 
How do I choose a test date for the TOEFL ITP exam?
Again, this is set by the university or college you want to or are attending. They will have a schedule of dates for you – probably a mix of fixed and possible dates depending on candidate numbers. Asking admin is the way to go!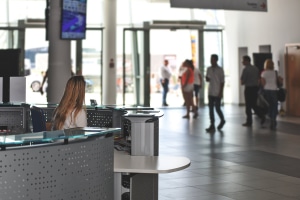 Just remember to pick a date that gives you enough time to study but not too much that you lose focus. Around 6-8 weeks in the future is a good amount of time to get yourself ready. 
Where can I get study support for the TOEFL ITP exam?
Studying for an exam is about two things, exam skills and language ability. They both need to be focused on during the study time. You need to find materials that you can work with and create a schedule for studying. Life still goes on even when you have to study for a test, don't cram! That's why GlobalExam is a great study buddy for you to consider. Our materials are all online so you can access them from any device, anywhere, anytime of day. How great is that! We have expert made content to assist you in preparing for the exam. Our materials will help you develop your exam skills and improve your language ability. Come visit us as check out our success rate and free samples. We have the content, you do the work. It's a great partnership in achieving that score goal!