If you have ever dreamed of speaking French fluently you should keep reading! Learning a new language can sometimes be complicated and some people may find it discouraging in the long run. But with proper resources and some tips in mind, you can do it! In today's new post, GlobalExam will give you 5 easy steps to follow if you want to sound like a true French native:
Now without further ado, let's get into it!
Why learn French? How can you be fluent?
Let's start with the basics. Why is it important to learn French? Well first, among the main reasons for studying this language, is the fact tha it is one of the most widespread languages. You will find French speaking people on all five continents and that is already a good reason in itself. If there are people speaking French everywhere, that also means that you can travel and find work everywhere. How awesome is this. But whether you're looking to work or travel abroad, speaking French fluently will definitely make your life easier.
Thus, here are 5 tips to help you become fully fluent in French.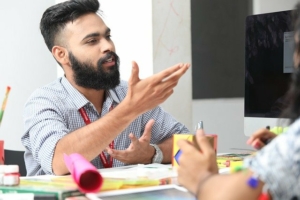 #1 Fully immerse yourself in the language with podcasts and songs
First, if you want to speak fluently a language, whether German, French or Spanish you have to listen to native speakers. The French you learn with books and generic lessons is great to learn grammar and language mechanics but not to speak fluently. It doesn't sound natural at all. The quicker you get to listen to actual everyday French, the better it will be. Once you're used to listening to "real" everyday French, you will start to pick up and memorise pronunciation, accents, idioms and even slang words. Podcasts and songs are a great start.
Podcasts
Podcasts are available for every level and also to learn French as a child. Whether you're a complete beginner or an advanced learner, there are French podcasts for you. There also are podcasts about every subject of interest: History, French Language, Trivia, Stories… You will surely find something exciting to listen to. If you're a beginner, try to listen to French language focused podcasts such as the ones proposed by "CoffeeBreak French" and "JeFrench.com". If you like news, you have "News in slow French". If you like true crime, you should listen to "L'heure du Crime". Finally, if you're more into pop culture, try out "Un épisode et j'arrête".
Songs
Music is a huge helper when it comes to learning languages. The melody is always as entertaining as it helps you memorise the lyrics and this is great for learning vocabulary as well as improving your pronunciation. Try to pick up songs with easy lyrics, or songs that you already know. Yes, there are some famous French songs! "Papaoutai" from Stromae is very catchy and uses the simple present tense so it's perfect for learning French for beginners. If you want to practice your French "R" listen to "Je ne regrette rien" by Edith Piaf. Songs by Celine Dion are great for vocabulary, easy to understand and very catchy too!
#2 Listen to audiobooks, read books or watch movies
Listening to books and audiobooks is another great way to practice French. The best option is to pick up the same book and audio and to listen and read both at the same time. This way, you will hear what you read and associate the written form and the oral form. This is a great way to memorise vocabulary and improve your accent. Almost every book is available as an audiobook nowadays so you will find both versions easily. If you don't like one or the other, we suggest you start by reading/listening to a book you know already. This way, you won't focus too much on the meaning but focus instead on the vocabulary and the way sentences are shaped. You can start by easy, kids' books such as Le Petit Nicolas or Le Petit Prince that are very easy to understand and super entertaining.
Slowly build your way up by picking more and more complexe books and someday you will be able to read masterpieces such as Les Misérables or Le Rouge et le Noir without any problem! You can apply the same advice when you watch movies or TV series: pick something you already know to watch. If you know the story already, it will be easier for you to focus on the accent, the pronunciation and vocabulary rather than focus on the meaning. Some amazing French movies include "Intouchables", "Les choristes" or "Persepolis"
#3 Find occasions to speak French
If you want to become fluent in French your next important step is to actually speak French. The more you will speak, the quicker you will learn and the sooner you will become fluent. Try to find as many occasions to speak French as you can. Find friends who want to talk French with you. Find native speakers (the Internet is an incredible place to make friends online!) there are many websites dedicated to penpals searches etc.
You can also try to find a tutor who will help you speak often. Find out what your local community center or University is organizing; these are almost always hosting international language events, as well as conversations exchanges. Visit "Mylanguageexchange.com" or "Global Penfriends" to find new friends to exchange with. Who knows, maybe you will find someone who wants to speak your language so you will learn as much from them as they are learning from you!
#4 Choose a website or a book to learn grammar and vocabulary
Finding good resources is a very important step when learning a language. It ensures you find clear and correct information. There are often different levels available too, so you can progress at your own rhythm with ressources adapted to your level. As always, the Internet is an amazing place to find activities, games and other excelent online resources to practice French. FrançaisFacile.com is a huge free website in which you will find a lot of lessons and exercises to practice French. Le Point du FLE is another great website where you will find tons of different ressources: audio files, lessons, activites, songs, trivia and many more.
If you like to learn with books, "Le Bled" and "Le Bescherelle" are two very famous French learning books that are useful even for native French speakers. They are mainly focused on grammar rules, syntax and vocabulary. These can be a little too difficult for complete beginners so we suggested you look into FLE books (French as a second language) first. "Collins – Easy Learning French Conversation" and "Practice Makes Perfect Complete French All-In-One" are great options to begin with.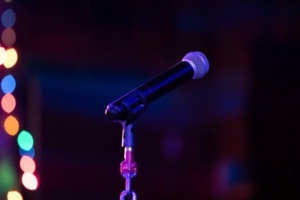 #5 Go abroad if you can to practice oral and speaking skills
The last tip for make your study easier, and maybe the most efficient one is to go abroad. So many studies have shown that learning a language while abroad is the most efficient and quickest way to learn a language – and become fluent! It is difficult to say how long it takes to study French, but it is certain that by going abroad you will be able to learn it in much less time. When you go abroad for an extended period of time (for work, studies, a longer trip) you have no other choice than to adapt and speak the local language. It will be a little bit destabilizing at first, because your brain is not used to it and you will certainly be stressed out to make mistakes when speaking, but it will all disappear quicker than you think!
The brain is amazing at adaptation and you will adapt to your new life abroad very fast. And your new set of language skills will too. When you learn abroad, you don't only learn faster but you also improve faster: being completely immersed with natives will help you get a proper pronounciation a thousand times faster than on your own. You will pick up new vocabulary and even slang words from your local region. There are many advantages to learning a language abroad and it is the most efficient way of becoming fully fluent. So, if you ever get the chance to work, live, study or travel in a French-speaking country, don't hesitate!
Train and improve your skills thanks to Global General
Now that you know what to do in order to learn and speak French fluently, you have no excuses to not start right now. And the best place to start your learning journey is GlobalExam's training platform: Global General. Global General is an online training platform that will help you learn French efficiently anywhere you want, when you want. Meant for beginners as well as intermediate level learners, training with us will allow you to:
Have access to useful resources as well as fun and engaging lessons
Detailed corrections to make sure you understand everything perfectly
A personal coach that will follow your progress and make sure you develop your skills the right way.
Training with us is the promise to stay motivated throughout your learning journey, where a lot of learners have been discouraged and bored out of learning anything.
What are you waiting for? Hop on with us and let's learn French together!