There are many ways to learn a language. Every student has his or her own preferences, but they all agree on saying that going to the country speaking it is the best way to learn a language. So, if you are learning Italian you should consider moving to Italy for a while. But where exactly in Italy? In this article we'll try to shed some light. Here's what you'll discover:
Why you should learn Italian in Italy;
Learn Italian in Rome, Milan, Florence, Naples, Pisa and Bologna;
How to practice online with Global General.
Read on to find out where to learn Italian in Italy!
Top Reasons to Learn the Italian Language in Italy
Everyone agrees on saying that the best way to learn a new language is living in the country where it is spoken, at least for a while. Here's why!
Immerse yourself in the language!
Living in Italy will give you the opportunity to completely immerse in the Italian language, especially when you are a beginner looking to learn Italian. Anything you do, you'll do it in Italian: listening to the radio, watching TV, reading the newspaper, buying fruits and vegetables at the local market, speaking with neighbours, talking to the waiter to order a coffee at the bar, and so on. You'll meet many Italian people and you'll become friends with loads of them! You'll improve your listening and speaking skills and learn the authentic Italian accent!
Living in Italy will also allow you to learn Italian a lot faster!
Know the culture
Living in Italy will make it possible for you to get to know the culture better. You'll experience Italian everyday life, you'll listen to native-Italian speakers talking about common topics they are interested in, you'll visit tons of museums, exhibitions and archeological sites, you'll see many churches, paintings, statues, and so on. You'll discover how Italians drink coffee and how they cook lasagne and parmigiana, you'll taste their local food, and listen to popular music.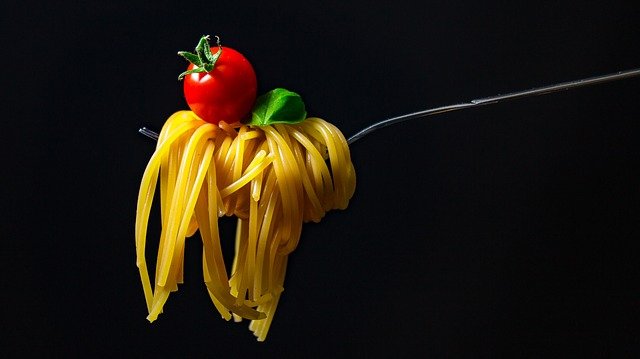 Learn Italian in Rome, the Heart of the Italian Culture
Rome is one of the oldest cities in the world: the history of Rome has over 2500 years and it has been a center of power, politics, and culture. Over the centuries, countless palaces and churches have been constructed in the city and make Rome one of the top tourist destinations in Europe. The main attraction of the Italian capital is the Colosseum, constructed between 70-80 AD. It was used to hold games, gladiator tournaments and other forms of entertainment.
Rome holds a small country within a country – The Vatican. St. Peter's Square is an important place for catholic people from all over the world, but even if you are not religious, it is definitely worth a visit. Rome offers countless attractions, such as the Trevi Fountain, St. Peter's Basilica, the Roman Forum, the Sistine Chapel, Palatine Hill, and so on. Apart from all of its amazing buildings and archeological sites, Rome offers many cultural activities. It also has many Italian schools for foreigners, like Koiné, Scuola Leonardo Da Vinci, and many more.
Learn Italian in Milan, the Italian Capital of Fashion
When you think about Milan, the first thing that pops into your mind is the capital of fashion and shopping. Indeed, the city is famous for its fashion weeks and many designer boutiques, but it has much more to offer. The Milan Cathedral is the symbol of the city. It is located on Piazza del Duomo, the historic city center. Started in 1386, the construction of Milan Cathedral took nearly 500 years. Leaving from the Piazza del Duomo, you will arrive directly on Piazza della Scala, where La Scala, the famous Milan Opera house is located. Masterpieces of Italian opera have been created here.
The Sforza Castle is another iconic monument of Milan, located in the center of the city. It was built in 1358 by the famous Visconti family to protect and defend the city against its enemy, Venice. Milan hosts many museums and exhibitions, but it is also a very young and dynamic city, known for its nightlife. If you want to attend some Italian courses in Milan, it will be quite easy, since there are plenty of language schools: Istituto Dante Alighieri, ELLCI, Linguadue, and many more.
Learn Italian in Florence, the City of the Renaissance
Florence is one of the most cultural and historical cities in the world and is packed full of amazing architecture and museums. The main attraction is the Duomo: its construction began in 1436, but wasn't completed until the 19th century. The Ponte Vecchio is an extremely famous and old bridge. History records date the bridge as early as 996. It is full of shops – jewellers, art dealers and souvenir shops. The bridge offers fantastic views down the river Arno.
The Uffizi Palace and Gallery is a renowned art museum and is considered one of the most important Italian museums in the world. Inside the museum there is an immense collection of Renaissance Art. Florence holds countless palaces, churches and museums, such as the Basilica di San Lorenzo, the Baptistery of St. John, the Gallery of the Academy, the Boboli Gardens, and so on. To learn Italian better you can also attend a course in one of the many Italian schools of the city: Parola, Centro Machiavelli, Europass, etc.
You can even bring your children along so that they could learn Italian as well.
Learn Italian in Naples, the City of Pizza and Mozzarella
Naples and the surrounding region has been inhabited since the Neolithic period and it has been an important cultural centre through ancient Greek times to the Roman Empire and further. One of the greatest attractions of Naples is Mount Vesuvius. This volcano dominates the landscape surrounding Naples. It erupted in 79 AD and caused the destruction and burial of Pompeii and Herculaneum. Pompeii was an ancient city that sat in the shadow of the iconic Mount Vesuvius.
It was destroyed during the devastating eruption of the volcano. The huge layer of ash that was deposited over the partial ruins preserved them in perfect conditions. San Gennaro Catacombs are a network of tunnels and passageways that are lined with graves and crypts dating back to ancient history. It contains more than 3000 burials. You can learn Italian at NaCLIPS, Italianopoli or another of the many language schools in the city!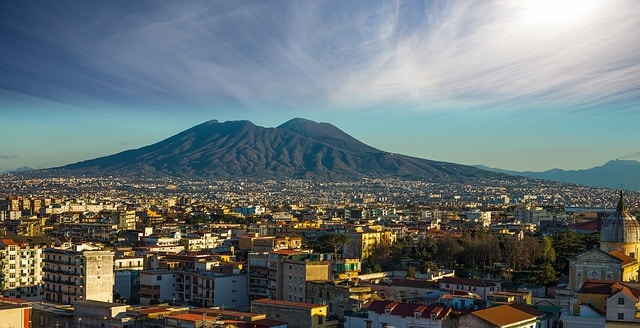 Learn Italian in Pisa, the City of the Leaning Tower
Located on the western coast of Italy, it has historically been one of the most important and influential cities of the Tuscan region. During the 11th century Pisa became one of the major maritime republics of Italy. Today the city still maintains its ports and this accounts for much of its economy and it also represents a unique tourist destination thanks to some incredible buildings, such as the Pisa Tower. The Campanile or bell tower of Pisa Cathedral has been made famous by its noticeable tilt. Constructed in the 12th century after the cathedral of Santa Maria Assunta, it was soon found that the foundations were unstable and the building began to lean.
The Knights Square is one of the main squares in Pisa and the Palazzo dei Cavalieri is a beautiful Palace that is the central attraction. A combination of fantastic architecture and high end retail shopping, the Borgo Stretto is a delightful street located in the heart of the city, where you can find many designer stores, boutique shops and quaint cafes. You can attend some Italian courses at Istituto Linguistico Mediterraneo, or Language International.
Learn Italian in Bologna, the City of Ragu and Tortellini
Throughout history, Bologna has served as a major cultural and economical centre in Italy and has been ruled by the Etruscans, Celts and Romans. As a major university city and its long history, Bologna has plenty of cultural sights, architecture and museums. The Piazza Maggiore is located right in the centre of the city and serves as an important historical place. It holds important buildings including the Palazzo del Podesta, the Basilica di San Petronio and the Palazzo Comunale.
Like Pisa, Bologna also has a pair of leaning towers, called Asinelli and Garisenda. These two towers stand next to each other and are both named after important Italian families. The Bologna National Gallery contains works that are related to the Emilian region and the city dating as far back as the 13th century, up to the 18th century. Bologna is a young, dynamic city, rich in culture and history. Learning Italian here can be an exciting adventure! You can attend some Italian courses at Arca, Alce, or Cultura Italiana schools.
How Can Global General Help You Learn Italian Fast and Easy?
There are many resources for learning Italian online. However, a great platform for doing so is Global General. It is dedicated to learners at a beginner or intermediate level, and offers 5 languages: English, Spanish, French, Italian and German.  You will be able to learn multiple languages, and be able to compare Italian to French or other languages. Every language is developed according to the CEFR standards. This new product by GlobalExam allows students to learn 100% online, in a dynamic and effective way. What do we offer to our students?
Flashcards to train your memory and learn new vocabulary;
Simulations to help you train in real context, for all the competencies: spoken, written and oral;
A "did you know" section to help you deepen your knowledge of the language;
5000 detailed corrections;
Personalised feedback from our coaches;
Validation of the acquired competences every 5 simulations;
150 hours of unique content and 500 audio tracks.
Choose Global General for a dynamic, modern and complete method. You can learn Italian from scratch, whenever you want, at your own pace, and receive personalized corrections.
What are you waiting for? Just sign up and start learning Italian with GlobalExam!