Learning Italian as a kid is way easier than learning it as an adult. So, if you've noticed that your child has an interest for foreign languages, you should definitely encourage him right away. In this article you will discover:
Why it's important to learn Italian as a kid;
The best videos to learn Italian for kids;
The best games to learn Italian for kids;
The best cartoons to learn Italian for kids;
The best audiobooks to learn Italian for kids;
The best songs to learn Italian for kids;
Global General: the best solution to learn Italian at any age.
Read on to discover the best resources for learning Italian for kids!
Why Is It an Excellent Idea to Learn Italian as a Kid?
Research shows that learning a second language as a child boosts problem-solving, critical-thinking, and listening skills, improves memory, concentration, and multitasking. What's more, it increases creativity and mental flexibility. That said, let's see why your kids should learn Italian!
Moreover, given the plethora of Italian learning resources availabe online, you will have an easy time!
First of all, Italian is a beautiful language. It's considered to be the language of love and culture. Its Latin heritage actually makes Italian a very important language in the fields of art and history. Just consider that over 60% of the world's art treasures are found in Italy. Impressive, isn't it? Being a Latin language, it could be a bridge to other languages with the same origin, such as Spanish, French and Portuguese. So, learning Italian as a child will actually easen the learning of a new Latin language in the future! Speaking different languages will guarantee better career opportunities in the future, in industries such as fashion, design, food & beverage, the car industry, Italian cuisine, etc.
Italian is quite easy to learn, compared to French or other latin languages. It has the same alphabet as English and words are pronounced more or less as they are written. Learning Italian will allow your kids to get to know the Italian culture, literature and history, and also to travel to Italy and communicate with locals. Italy has some of the best universities in the world, so it would also be a great opportunity to study and make a career there!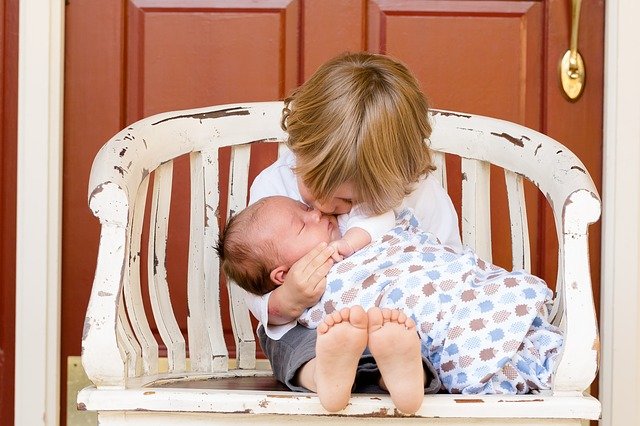 The Best Kids' Entertaining Videos for Learning Italian
Videos are a great approach to learn a new language, especially for kids. Interactive and dynamic resources are the best option to keep them interested and motivated and to stimulate their memory! If you're wondering how long does it take to learn Italian, then rest assured because videos are one of the fastest ways of learning a new language. Here are a few videos we recommend:
Canzoni per bimbi.it
This popular Youtube channel offers many simple Italian children's songs, accompanied by fun animated videos. The majority of the songs are known by children from different countries and are very easy to learn and sing along to in Italian. This is a free Youtube channel and it uploads new songs and videos quite regularly.
Italian Fairy Tales
On this YouTube channel you can find a large selection of famous children's fairy tales, like Hansel and Gretel, with Italian narration and English subtitles. This is a great resource for children of any age who want to learn Italian as they are able to listen to Italian spoken by native speakers, but the videos and subtitles make them very easy to understand… and fun! The videos are all of a very high quality and they are all available for free. These two channels are a great way to learn Italian because the videos are short, engaging and didactic. They are dedicated to children, so you don't have to worry about inappropriate content.
The Best Games to Learn Italian for Kids
Games, like videos, are a precious resource to teach Italian to your kid. With their playful and dynamic approach, they'll help your child memorise new words and expressions and learn the basics of grammar while having fun! Let's see a few games for your kids:
Kids Garden
This fun and useful app is great for teaching Italian to the little ones. Through games and puzzles children can learn many Italian words about basic topics such as food, the alphabet, and animals. This app is perfect for children: the pictures and animations make the learning experience playful and engaging. What's more, children can hear each word pronounced by native speakers. However, in the free version there are only a few games available, while to get the premium version you'll have to pay €3.50, in order to have access to all the games of the app.
MindSnacks
This app is tailored for slightly older children who are already able to read and write, and have at least some basics of the Italian language. It teaches over 1000 Italian words and phrases through 9 different interactive games. It recognises and repeats the more difficult words and focuses on the spelling. It also begins to teach some of the more basic aspects of Italian grammar. What's more, this app allows your children to choose what they want to learn from the selection of subjects available.
The free version only gives access to a few lessons, while the premium version costs $4,99.
The Best Cartoons to Learn Italian for Kids
Kids love cartoons. So, why don't you make it an educational moment? Here are some cartoons your kids will love …obviously, to watch in Italian.
Lupo Alberto
Lupo Alberto is a blue wolf who lives on a farm with a large cast of eccentric companions. His girlfriend is a yellow hen named Marta and his "enemy" is Mosè, a big white sheepdog. You can find episodes of "Lupo Alberto" on YouTube. The adventures are funny and the images are very colourful and sweet.
Le nuove avventure di Pinocchio
Pinocchio was created in 1883 by Italian children's book writer Carlo Collodi. This 1972 series tells the classic tale of the wooden puppet whose nose grows when he tells a lie. His only wish is to become a real boy. You can find full episodes from the entire series on YouTube.
Topolino
Every kid in the world loves Mickey Mouse. Topolino (Mickey Mouse), Topolina (Minnie Mouse), Paperino (Donald Duck) and Pluto are the heroes of this amazing cartoon. Watching it in Italian is a great way of learning this beautiful language while having fun. On YouTube you can find countless complete episodes available for free. These are only a few suggestions, but you can find almost any cartoon available in Italian on Youtube or on other websites such as Netflix, Amazon Prime, etc.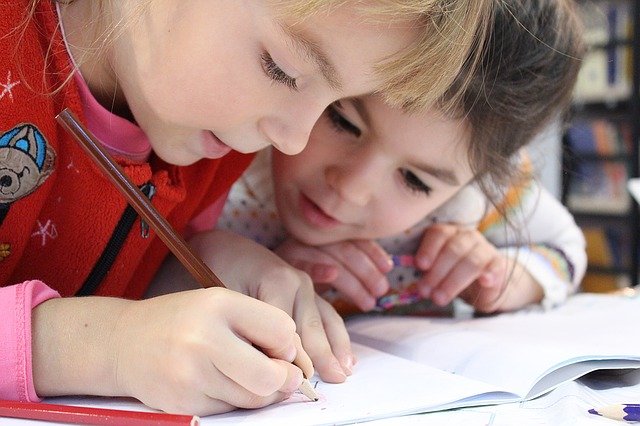 The Best Audiobooks to Learn Italian for Kids
Audiobooks are a great way to improve reading and listening skills at the same time. They help enrich vocabulary and improve pronunciation, as well as oral and written comprehension. Let's take a look at some great audiobooks for kids!
L'hai voluta la vacanza, Stilton?
Geronimo Stilton is the main character of an Italian series of books for children. He's a mouse living in the city of Topazia, and he works as a journalist and editor. He faces many adventures and travels to fantastic places. There are many audiobooks in Italian which your kids will love!
La fabbrica di cioccolato
One day, Wonka Chocolate Factory announces there are five golden tickets hidden in five chocolate bars: the winners will have a lifetime supply of chocolate and sweets and also the opportunity to visit the factory. What's more, one of the five lucky winners will gain a special prize: becoming Wonka's heir. Who will be the winner?
This amazing story is narrated in Italian in this audiobook version.
Le più belle fiabe e favole per bambini
An audiobook containing some of the most beautiful fairy tales of all times, narrated in Italian. In the collection you'll find: Puss in boots, Little Thumbling, Rapunzel, Little Red Riding Hood, and more.
The best songs to learn Italian for kids
Learning Italian with songs is a fun way to keep your children motivated and curious. Here are two songs your kids should listen to in Italian and sing along.
Heads, shoulder, knees and toes
Heads, shoulders, knees and toes is a great song to use to teach children Italian as it is very fun and interactive if the children dance along. This is certainly a great way to teach children the names of some body parts.
Alphabet
Learning the Italian alphabet can be fun… with a song! You can find many videos online: looking for different ones is a good way to teach children different words ("a" as "albero", "b" as "bambino", etc).
Global General: The Best Solution to Learn Italian at Any Age
Are you looking for an Italian online course for your children and, why not, for you too? The best option is Global General! This e-learning course created by GlobalExam is dedicated to beginner and intermediate students of all ages, from the A1 to the B2 level. We offer 5 languages: English, Spanish, French, Italian and German. Every level of every language is developed according to the CEFR standards. This modern and dynamic method offers an all-inclusive approach which will let you (and your kids) practice all of your skills: writing, reading, listening, speaking! Here are more details on what you'll find on our e-learning platform:
Plenty of flashcards to train your memory and help you learn new useful words;
Simulations to help you practice and learn Italian from scratch in real context, for all the competencies;
A "did you know" section to help you improve your knowledge of the language;
5000 detailed corrections;
Personalised feedback from our coaches;
Validation of the acquired competencies every 5 simulations;
150 hours of unique content and 500 audio tracks.
With Global General you can learn Italian from whenever you want! Study Italian at your own pace even if you're a beginner, with a course that suits your needs!
Sign up and start learning with GlobalExam today!