This article is a concise guide for absolute beginners who want to figure out how to learn the very basics of the Italian language, and why. Here's what we'll discuss:
Reasons to learn Italian;
How to start learning Italian from scratch;
Learning Italian as a child: advantages and disadvantages;
How long it takes to learn Italian;
How to learn Italian with Global General.
Ready to learn everything about the Italian language? Read on!
What Are the Reasons for Choosing to Learn Italian?
There are so many reasons and methods to learn Italian! Some of the most relevant reasons are the following:
First of all, Italian is a very beautiful and melodic language, often considered to be the language of love, art, and culture. It comes from Latin, which is the language of science and medicine: if you want to study in one of these fields, knowing Italian (the closest modern language to Latin) will certainly be a plus!
Moreover, being a Romance language, it is a useful bridge to other Romance languages such as Spanish, French, and Portuguese. So, learning Italian will make it easier to learn other languages that have Latin roots in the future.
What Else Can You Get From Learning Italian?
Speaking Italian will also help you find great career opportunities in the international market. Indeed, Italy is a very important nation in many relevant industries, such as food, fashion, tourism, wine, and so on.
Many people could say "Why do you want to study Italian? It is only spoken in Italy". Well, actually, that's wrong: Italian is the official language in Italy, Switzerland (Ticino and the Grisons), San Marino, and Vatican City. It also has official minority status in Istria (Croatia and Slovenia) and people from Corsica and Romania can understand a bit of it, too. So, Italian is a useful language to communicate with many people!
If you like the Italian culture, literature, and history, learning Italian will give you access to this immense cultural background, allowing you to understand and experience it fully. What's more, it will allow you to travel to Italy and communicate with locals, visit ancient Roman cities, taste delicious Italian food and feel part of the Italian culture!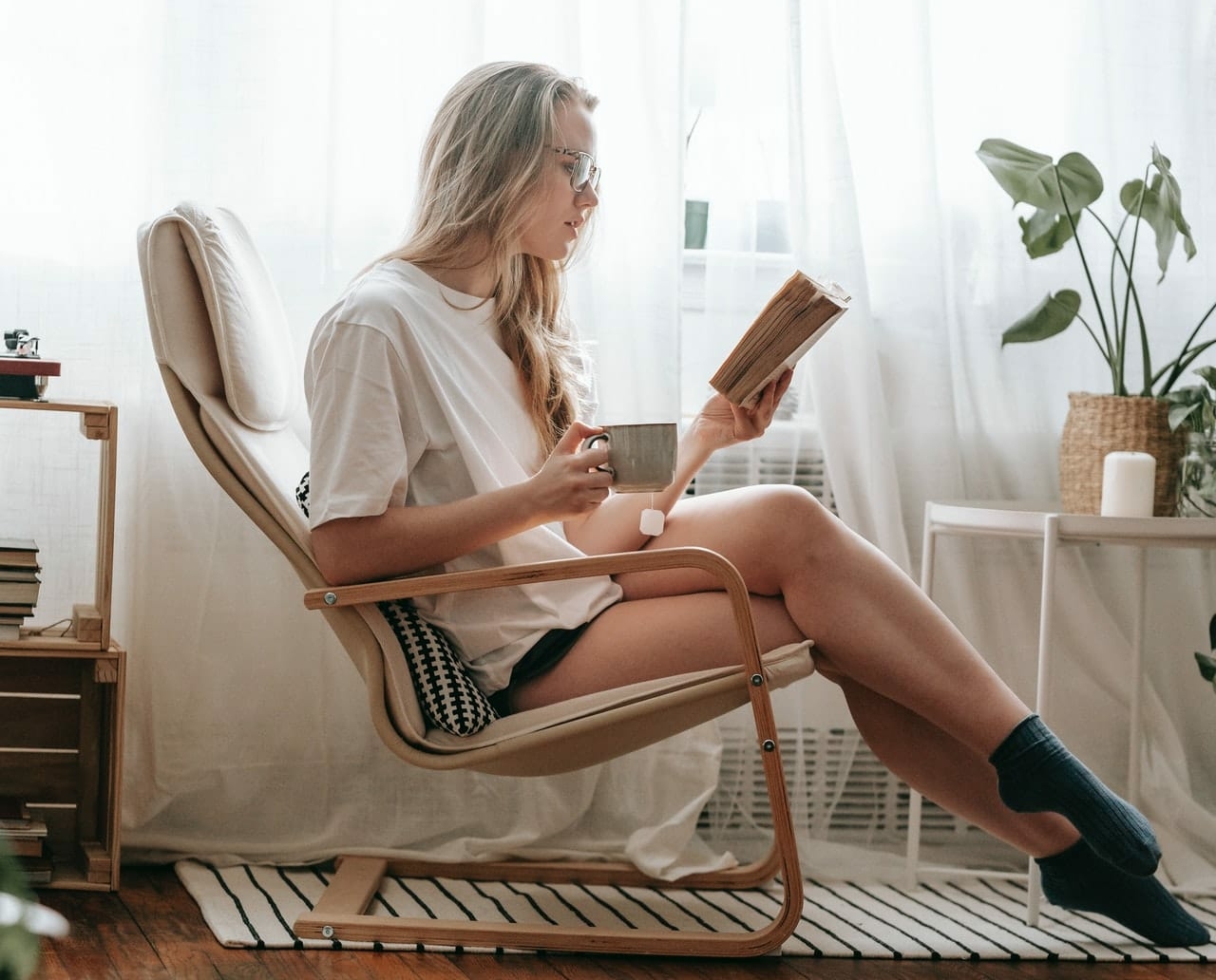 How Can You Easily Start Learning Italian From Scratch?
Italian is quite easy to learn compared to other languages. Indeed, its alphabet is the same one that we have in English, and several English words actually come from Latin, the language Italian comes from. Italian is also easier to learn than French, which is another similar latin language.
To learn Italian from scratch, you need to start from the very basics of vocabulary, grammar, listening, and reading comprehension. So, just start with the alphabet, numbers, greetings, date and hour, weather, the articles, adjectives, verbs, and conjugations. Then you'll be able to pass to more complicated topics and grammar structures. Lastly, you will be able to improve and work on your Italian pronunciation along the way.
Writing and speaking are the most difficult skills to develop when learning a new language. So, in the beginning focus on your reading and listening skills more. You can take a look at our beginners' guide to learning Italian if you are indeed interested in learning this beautiful language.
Learning Italian as a Child: Advantages and Disadvantages
Learning Italian (or any other language) as a child has many benefits:
Research shows that learning a second language as a child improves memory, concentration, problem-solving, and multitasking skills. It also increases creativity and mental flexibility.
Another advantage is that children learn way quicker than adults: the efforts required by adults to study a new language are extremely high and the results will never be the same.
Being bilingual offers tons of study and career opportunities: so, why shouldn't you give your child this chance?
You can find many tools and resources for learning Italian for kids online, so it should be quite easy to get your kids to do it!
Are there any disadvantages? We don't think that learning a new language as a child has any inconvenience: maybe, children will confuse the two languages in the beginning, but with time it won't happen anymore.
How Much Time Does It Usually Take To Learn Italian?
How long does it take to learn Italian? There's no correct answer to this question. Indeed, language learning depends on many factors. Some of them are objective, others are more personal. Let's take a look at them:
Objective factors
What's your current level?
Where do you start from? Are you an absolute beginner or do you already speak the language a bit? It changes everything: learning a language from scratch takes much longer than just improving skills you already have. Learning the basics of Italian grammar might take you slightly longer if you're a beginner.
What level do you want to achieve?
Do you want to study Italian fr your next holiday? Do you only need conversational skills? Do you want to attend university in Italy? Are you looking for a career as a diplomat in Rome? Beginner to advanced takes longer than intermediate to advanced!
What's your mother tongue?
People who speak Spanish, French, or another Romance language will learn Italian faster. On the other hand, if your native language is English, or Russian, it will take you longer, because they have very different roots.
Personal factors
How motivated are you?
Motivation is very important when learning. Are you really motivated or are you studying Italian just because your grandma came from Italy and your parents forced you to learn her native language? If you aren't interested in Italian culture and language, it will take you ages to learn it!
How much time do you dedicate to studying?
Do you study Italian every day? Or just once or twice per week? Language learning needs commitment and perseverance: if you are not motivated enough to dedicate a lot of time and energy to Italian, it will take you a long time.
What method are you using?
Do you only study on books? Or do you also do a lot of exercises to train your skills? What about passive learning methods such as watching movies, listening to the radio, and reading novels in Italian? If you want to learn Italian fast, you need to use different learning approaches, to develop all of your skills!
How to Learn the Italian Language for Free: Is It Possible?
Is it possible to learn Italian for free? The answer is "Yes, but…"
You can find many free resources available online: websites, blogs, YouTube videos, Italian movies and podcasts, and so on.
Websites that offer a completely free course are not enough to really learn Italian: indeed, they have many limitations in both content and quality. They can give you some basic knowledge of Italian grammar and vocabulary, but they won't certainly help you become fluent and reach an advanced level. However, considering all the Italian learning resources available out there, you should not encounter any troubles.
You can of course use YouTube videos and listen to podcasts to train your listening skills, but if you don't build a solid grammar basis before, you risk learning Italian the wrong way. That's why you should prefer a paid website that offers the full package: grammar explanations, vocabulary lists, exercises for all of your skills (listening, reading, writing, and speaking), corrections, native coaches to guide you during the learning process, and more. Is there such a website? Yes, GlobalExam! In the next section of this article, we'll give you more details about this innovative, comprehensive, and professional Italian course you can follow 100% online.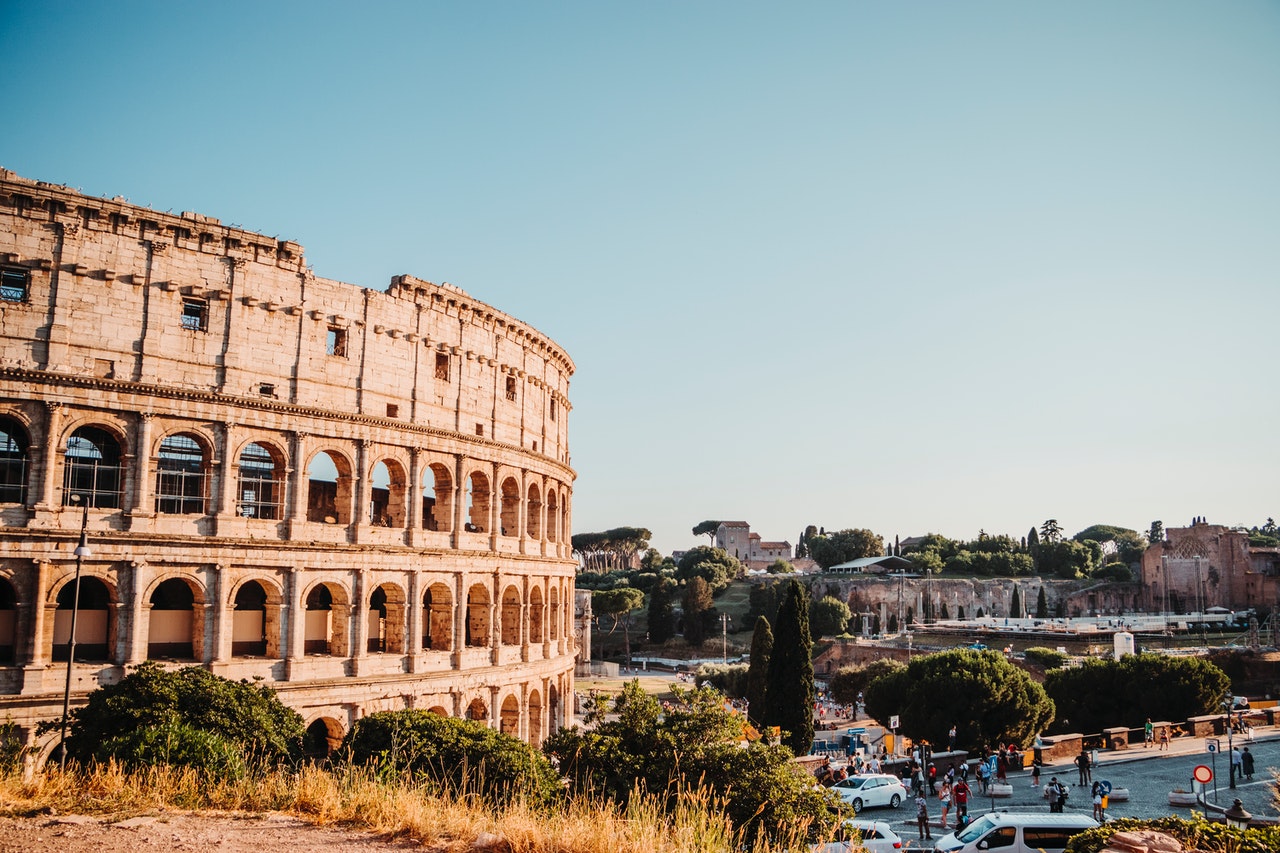 Travelling to Italy to Learn Italian: A Great Idea
If you are an adventurer and a travel lover, have you considered traveling to Italy to learn Italian? Maybe just one month for a holiday or, why not, for an entire year as an "au pair" or simply looking for a job there!
Living in Italy for a while will help you experience the real Italian culture, meet locals and improve your communication skills in Italian, get a real Italian pronunciation, and immerse in the amazing Italian culture!
Here are the best cities to live in for learning Italian:
Rome: the capital of Italy. This ancient city offers thousands of monuments, buildings, and archeological sites to visit while experiencing Italian city life. There are also many language schools for foreigners who want to learn Italian.
Florence: if you like art, this is the place to be. A charming city, rich in museums, galleries, and exquisite palaces. People in Florence are very easy-going and friendly. You should go there for a chilling, cultural experience.
Milan: the city of fashion. Milan is a pretty chaotic city. People who love fashion, shops and gourmet food should definitely go to Milan. This city also offers an interesting cultural panorama: you can find many art exhibitions.
Palermo: Do you like the sea? Dreaming of the Italian beaches and hot weather? Then, Sicily is for you! Palermo is a beautiful city and it offers great food, amazing landscapes, and friendly, generous people. This city also offers many monuments and buildings resulting from a mix of different cultures deriving from the different peoples who conquered the island over centuries.
Learn Italian and Improve Your Level Thanks to Global General
Are you looking for an Italian online course that offers the full package? The best option is Global General! This e-learning course created by GlobalExam is dedicated to beginner and intermediate students from the A1 to the B2 level.
We offer 5 languages: English, Spanish, French, Italian and German. Every level of every language is developed according to the CEFR standards.
This modern and dynamic method offers an all-inclusive approach that will let you practice all of your skills: writing, reading, listening, and speaking!
Here are more details on what you'll find on our platform:
Plenty of flashcards to train your memory and help you learn new Italian vocabulary and useful words;
Simulations to help you practice in a real context, for all the competencies;
A "did you know" section to help you improve your knowledge of the language;
5000 detailed corrections;
Personalized feedback from our coaches;
Validation of the acquired competencies every 5 simulations;
150 hours of unique content;
500 audio tracks;
Online conferences with our native coaches who will give you useful tips.
With Global General, you can learn Italian whenever you want! Study at your own pace with a course that suits your needs! Even if you are an absolute beginner, our course will help you reach fluency in a flash!
Sign up and start learning Italian with GlobalExam today!