TOEFL Junior is a great way for parents, teachers, and students alike to know students' progress in English at the pre-university level. Naturally, the first step after you decide to take the TOEFL Junior is to register for a test date at a testing location near you!
This article will explain everything you need to know about the TOEFL Junior before you take it, including the different types of tests available, the registration process, what documentation you need to provide, plus how best to prepare for the test so you'll get the best results possible!
This guide will be useful for any potential test-taker, so read along and prepare for TOEFL Junior success!
The registration process
The TOEFL Junior is a relatively new test, so its deployment is gradually becoming available all over the world. Unlike its "big brother" test, the TOEFL iBT, the TOEFL Junior is not administered exclusively by ETS Global.
The TOEFL Junior program is offered mainly at the institutional level, meaning your school or other learning institution is the body that administers the test to its own students.
There are a limited number of public sessions, where anyone may register to take the TOEFL Junior at an authorized testing center.
Because these provisions are different depending on where you live, you'll have to contact your local ETS Preferred Associate or the ETS TOEFL Junior Program to find out more about the availability of the tests in your area.
Similarly, the fee to take the TOEFL Junior varies depending on the country, testing center (institutional or public), and is subject to change year-to-year. Reach out to the local ETS TOEFL Junior administering body for up-to-date pricing information.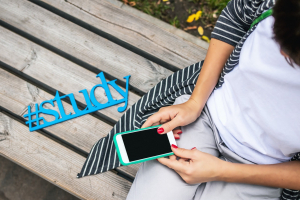 Consent form
As a matter of policy, if you are a minor test-taker, you'll be asked to submit a consent form that has been signed by your parent/guardian in order to take the test. This form will be provided during the registration process and must be received before you'll be allowed to sit the test on the test date.
The purpose of the consent form is to grant permission to use all the information you provide may be used by ETS and the TOEFL Junior program for research, development, and marketing operations. This information includes demographic statistics, background information, your answers on the test, and scores. All information is anonymous but is useful for statistical purposes only, i.e. will not affect your score on the test in any way.
Identification document
All TOEFL Junior candidates must present a form of identification before you take the test and on your test day. A variety of valid identification documents is accepted, but the easiest document you can provide is probably a passport in your name.
However, not everyone has a passport, which is especially true for younger test-takers! If you don't have a passport or other official identification that does not feature your signature and photograph, you may prove your identity by producing an official letter from the school you attend. This letter must have your photograph glued onto it (not stapled), plus the position title, original signature, and official seal of the school administration personnel which must partially cover your glued photograph. These requirements may seem complicated, but this is to ensure the integrity of the testing process. The good news is that this alternative form of identification is valid for test-taking purposes with ETS for one year!
Arrangements for candidates with disabilities
Naturally, TOEFL Junior testing centers and ETS will make reasonable arrangements to accommodate test-takers with disabilities or those with special needs for those with health-related issues.
These accommodations may include extensions to the timed portions of the test, additional break allowances, larger print on paper or the computer screen (depending on the TOEFL Junior version you're taking), and a variety of other assistance provisions. These are explained in the documentation you'll receive when you register, or of course, you can contact your local testing center authority for further information about which arrangements can be envisioned to cater to your disability.
Prepare online with GlobalExam
Once you register for the TOEFL Junior, you'll surely want to prepare for the test and develop your skills before the test date. GlobalExam, the language test preparation specialists, provide a full revision program specific to the TOEFL Junior format that is 100% online!
You'll get grammar and vocabulary revision files, practice exercises to fine-tune your skills especially for the TOEFL Junior, and valuable mock tests so you'll get a feel for the types of problems and solutions you can expect on the real test.
All these results are tracked in a personalized progress monitor so you can easily pinpoint your strong and weak areas. With such a complete program available, you're sure to be on your way to stellar results on your TOEFL Junior!