The TOEFL IBT exam is well known all around the world. It is an exam that adults of all ages take to achieve the language scores needed to attend universities in North America and the rest of the world. So, what is TOEFL Junior? Well, this is an href="https://global-exam.com/en/exam/toefl-ibt">early start preparation test for students. It is aimed at students who are at least eleven years old and is used to measure a students communication language ability and show areas of strength and weakness. The scores are also mapped to the CEFR to help teachers, test takers, etc to understand the proficiency level of the young learner. It is available is around 65 countries worldwide.
About the test
There are two types of tests available. They are TOEFL Junior Standard and TOEFL Junior Speaking. The standard test is available as a paper-based test and online. It tests reading comprehension, listening comprehension, and language form and meaning. Whereas the speaking test is only done digitally.
If you are interested in knowing more about other similar tests like the TOEIC or other english tests for kids, check out our article : what are the differences between TOEIC and TOEFL IBT?
Check the validity of the TOEFL test, and the TOEFL changes for 2019 if you want to deepen the subject.
What can you do with the test results?
Getting students to take this test can really help the teacher and school to place students in language classes that are the right level for them. It also allows them to know areas of learning that students need to improve on and focus learning appropriately. Using this as a baseline can also help track student progress. This also applies for non-classroom use and it a great tool for focusing learning regardless. Check out informations about accredited test centers all around the world.
What's the TOEFL Junior test like?
The standard test lasts for one hour and fifty-five minutes. It has three sections and they are all scored between 200-300 (scaled score), making the total out of between 600-900. Each section has 42 questions/items in it. They do vary in the amount of time you are given for each test. Reading comprehension has 50 minutes, listening comprehension has 40 minutes, and language form and meaning has 25 minutes.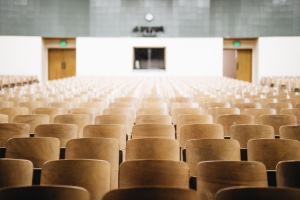 The speaking test lasts for 18 minutes and contains 4 items. Scoring for this test is out of 16. We also have written an article explaining the registration process to guide you in your application.
Score
There are five levels of scoring. They range from 600-900 from emerging (being the lowest score) to superior (being the highest) level of English. Further information and explanations of the levels can be found on GlobalExam webiste and ETS. The speaking scores fall into 4 bands and range from below A2 to B2 on the CEFR.
Studying
There are lots of materials out there for test takers to use. The ETS website has a handbook about the test and some sample questions so you know what the test looks like and give it a go. It also has answer questions for these so you can check how you did. If you are also considering TOEFL IBT as a test and want to use those materials to help you or make it harder, online solutions with up-to-date materials might be a way to help. They would provide areas to practice and get instant feedback on your answers.
GlobalExam is such a platform. You can study a range of exams and TOEFL IBT is one of them. You have access to practice TOEFL exams, training materials, and can create a study guide to help you stay focused. Register for free and try it out!