Once you've decided to take the TOEFL Junior in one of the testing sites all over the world, you mustn't forget to prepare for the test because even if you think your English is good enough to earn a good score, you want to fully prepare for the TOEFL Junior. Remember, preparation is key!
This post will present everything you'll get on the GlobalExam exam preparation platform 100% online. Whether you start out slowly with a free trial or go for the Premium plan, find out everything GlobalExam can give you to help you succeed.
Let your TOEFL Junior adventure start here with GlobalExam!
Free placement test when you sign up
Signing up with a free trial with GlobalExam means getting ready to take the test and instantly have access to lots of free features.
Step #1 Evaluate your English Level
First, one of the first steps to preparing for any exam is knowing where your English level stands right now. Since the TOEFL Junior assesses CERL levels from A1 to B2, you need to know what you should work on, so take the free placement exam to find out your current English level. This will guide you in how intensely and for how long you should be revising.
Step #2 Target your Score
Then there's the personalized statistics feature. Once you take the placement exam, enter your current level and the target score you want to reach on the TOEFL Junior. You can even enter the expected date of your exam once it's confirmed. Next, you'll get a study schedule made just for you to fit into your daily routine and keep you motivated.
Step #3 Practice More
Finally, you've got loads of vocabulary and grammar files designed especially for the TOEFL Junior format in a variety of fields. That way, you'll be boosting your English as you practice your test-taking skills. This is often one of the areas candidates report that they lack when it comes to their language learning: a lack of vocabulary. With our complete sets of words and grammar exercises, you'll only need to spend the time on what you need for your test.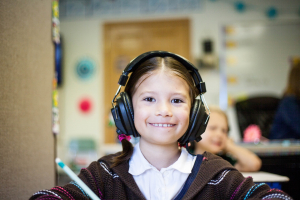 Perks you'll get with a Premium package
Take a look at the features described above, and now imagine the progress you'll make if you get these features, plus the ones included in the Premium subscription.
Enjoy different training modes
You'll get two different practice modes for the TOEFL Junior Standard and Speaking: Training, where you'll find exercises tailored to the TOEFL Junior according to the language skill so you can work only on what you need to. Then there's the Exam mode, where you'll get to experience each TOEFL Junior section to practice. Each section is timed so you can get a feel for the time pressures of the actual test.
This step of taking a mock exam is difficult and requires some time and concentration, but it's a crucial step to preparing for your TOEFL Junior. This should be done at least once before you try the actual test to make your preparation worthwhile.
Follow your progression
Once you have the scores you'll accumulate as you complete the Training and Exam modes as described above, your personalized statistics dashboard will automatically display your progress as you work toward your target score. Following your customized revision schedule, you can fit in your revision schedule to your daily and family life. Think of it as having a private English tutor online. Because it's online you can revise anywhere and at any time!
All of this will give you a good idea of where your strong and weak areas are, almost like an English skills diagnostics test! Select one of the 3 custom training programs to guide you from start to finish as you work toward your target score.
We also wrote many articles for you to read to get as much information as possible on the TOEFL Junior test centers.
A proven revision method
Because GlobalExam's solution adapts to your needs, offering lots of ways to prepare efficiently for the TOEFL Junior, our online training method is a favorite for kids all over the world as they train for TOEFL Junior success.
Our content has been created by teachers and language professionals who have created a revision program and full mock tests that perfectly correspond to the format and timing of the actual test. Naturally, we'll also give you the scoop on general and specific test-taking skills you should know as you train and on the day of the test. We also give you access to the best books and the best websites to prepare for the TOEFL Junior tests. You're sure to get winning results whether you choose the free version or all the perks of the Premium subscription.
Start out by taking a free placement test and work toward a winning score on the TOEFL Junior!