The key to success on any test is good preparation. Whether you're a young candidate for the TOEFL Junior or a teacher or tutor, you're probably looking for valuable, authentic study material to fine-tune your English skills.
While the TOEFL Junior Standard or Speaking tests don't have as much support as the "grown-up" version of the TOEFL iBT, there are still some great books and printed materials available. We'll give you some of the best ones and suggest how to save money when searching for them!
The Official Guide to the TOEFL Junior
Probably the best place to start looking for a guidebook to the TOEFL Junior is the company that administers the test, ETS. The Official Guide to the TOEFL Junior Standard Test is available for purchase on the ETS website.
It includes a presentation of the TOEFL Junior Standard test with test-taking tips, question types with in-depth explanations, an audio CD to practice listening comprehension and to accompany the full-length practice test. You really can't beat this preparation directly from the source!
This official guidebook has explanations in English, but ETS has also released the guide in Korean and Chinese, which you can find on most major online book retailers. The explanatory text is in Korean or Chinese, but of course, the practice materials will be in English. This is great if you can read Chinese or Korean since the prices for these versions tend to be more affordable (especially if you can find a used copy), but even if you can't, you'll get lots of valuable exercises and practice material for the test!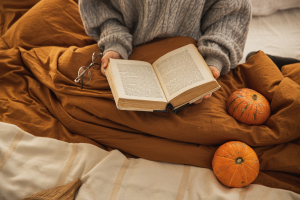 Unofficial TOEFL Junior prep materials
Besides the official materials produced by ETS directly, there are countless third-party books to help you (or your students) prepare for the TOEFL Junior. Depending on where you live, you'll probably find that most test prep books for the TOEFL Junior are released in Chinese and Korean. These are the most affordable options (even very cheap if you download them in e-book form). And like the official ETS guide, these third-party guides can still be useful for speakers of any language since the exercises are still in English!
Book #1 TOEFL Junior Test Book: Journey to the TOEFL iBT
There are, of course, a number of third-party TOEFL Junior books all in English. One recent guide is TOEFL Junior Test Book: Journey to the TOEFL iBT which is filled with practical information and practice tests.
Book #2 Pass Your TOEFL Junior Workbook
Or there's Pass Your TOEFL Junior Workbook, which has a unique narrative take on completing the exercises.
Book #3 What's Up!
Then, there's the TOEFL Junior guide called What's Up!, filled with colorful illustrations to help younger learners understand the concepts explained.
Again, it's worth noting that many of these books can be purchased at a considerable discount as e-books, which may or may not include the audio portions depending on publishing rights where you live. In any case, try to find a used copy to save some money in any case!
However, buyer beware: there is always a risk of third-party (unofficial) books not sticking to the official test format. It's always good to practice your English, but pay attention to reviews and edition years, as you would any book, to make sure the product you order is of relevant quality!
Prepare for the TOEFL Junior tests with GlobalExam
Unlike preparing with printed material and CDs, at GlobalExam, we offer a personalized study program for test-takers. Our materials are available at any time online and are adapted to the TOEFL Junior format and public. We've also got several free practice tests with corrections and selected the best websites so you can train for the TOEFL Junior in real-time.
When you sign up, you can take a free diagnostics test to pinpoint your strong and weak areas so you know what to study. Watch your score rise on your personalized progress tracker and go over the revision files to boost your vocabulary and grammar. Once you have a confirmed test date, we'll even design a study schedule just for you to keep you motivated!