The TOEFL Junior comes in two versions: the Standard test and the independent Speaking test. When you take either of these tests, you won't get a diploma or a level certification, but you'll just get a  numerical score. But what do these scores mean?
This article will explain how the TOEFL Junior tests are scored, what the score can tell you about your English level, and how to be sure you'll get the best score you can with GlobalExam.
This will also be useful to know what your target score should be so you know where to focus your studying. Start preparing the TOEFL Junior now!
TOEFL Junior Standard scoring
How does the scoring work?
The TOEFL Junior Standard test is administered either on paper or digitally on a computer and takes the form of multiple-choice questions. Because the answers you give are simply right or wrong, this means that the tests can be scored locally by machines or computers at the testing center and results can be given very quickly, usually within a day or two of the test.
TOEFL Junior test scores simply reflect the number of questions you get right, meaning there's no penalty if you get a question wrong; you simply won't get that point.
As a reminder, the TOEFL Junior Standard test is divided into three sections: Listening, Language Form & Meaning, and Reading. The number of correct answers on each of these sections is converted to a scale of 200-300 points, so your total score will be the sum of these section scores from 600-900 points.
The point value of each section depends on its relative difficulty, i.e. the Listening section is worth slightly more points than the other two because it's slightly more difficult (which gives you an idea of where to focus your training efforts!).
Reminder: The CEFR is a scale that is widely used to describe different levels of language learning. It is divided into 6 stages of proficiency:
A1: Beginner
A2: Elementary
B1: Intermediate
B2: Upper-Intermediate
C1: Advanced
C2: Independent or Fluent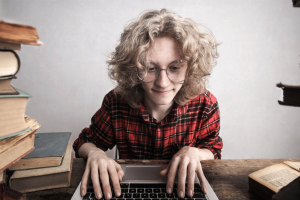 TOEFL Junior Standard scoring grid
Here is a table showing how scores on each of the sections can be interpreted according to the Common European Reference Framework for Languages (CEFR) levels.
| | | | | |
| --- | --- | --- | --- | --- |
| Section | Below A2 | A2 | B1 | B2 |
| Listening | Under 225 | 225-245 | 250-285 | 290-300 |
| Language Form & Meaning | Under 210 | 210-245 | 250-275 | 280-300 |
| Reading | Under 210 | 210-240 | 245-275 | 280-300 |
Therefore, looking at the table above, you might be assessed to have one CEFR level in one skill and a different CEFR level in another. However, depending on why you need to take the TOEFL Junior Standard (school admissions, certification, etc.) you should know what overall score you are aiming for (for example, 400/900 overall or no lower than 80 on any section).
TOEFL Junior Speaking scoring
The independent TOEFL Junior Speaking test is similar to the Standard version, but it assesses only Speaking skills and is scored by human raters on a scale of 1 to 16.
This score corresponds to the CEFR levels as shown in this table:
| | | | | |
| --- | --- | --- | --- | --- |
| Section | Below A2 | A2 | B1 | B2 |
| Speaking | 1-7 | 8-10 | 11-13 | 14-16 |
Again, the institution or program requiring your TOEFL Junior Speaking score will tell you what score you should aim for, if applicable.
Score Reports
After taking the test, you'll get a score report which will, of course, include your score. This score will directly indicate your English-language abilities as well as compare your scores to typical scores on each section. This is useful to identify strengths and weaknesses, as well as how your score corresponds to the CEFR levels as described above. Plus, you'll get a Lexile score, which can be used in an online catalog of books to find the right reading level for you according to your current ability.
Each score report, in addition to a simple numerical score, will include descriptions of what the score means, how this can determine areas for improvement, and you'll even get a "Certificate of Completion" you can hold onto as a souvenir!
Prepare online with GlobalExam
Now that you know how the TOEFL Junior tests are scored, you should have a better idea of your target score. No matter which version you intend to take, to work toward this target score, GlobalExam offers lots of preparation materials, tips to get a good score at the TOEFL Junior test combined with a personal progress tracker so you can work toward your goal.
Simply enter your target score into the dashboard and as you complete any of the authentic exercises and targeted practice questions, your score will update and show your progress automatically. Then, be sure to practice any of the several free mock TOEFL Junior tests to simulate the real thing.
Having a clear picture of what you're working toward can be a great way to guide your studying as you work toward TOEFL Junior success with GlobalExam! Find out more about test centers available all around the world.