Like its "big brother" the TOEFL iBT, the TOEFL Junior Speaking test is one way to assess your general English skills in social and academic situations. The test is intended for young people of middle-school or lower high-school age.
We'll give you a close look at how the test is structured, how each section is scored, and your best bet for preparing for success on your TOEFL Junior test and the TOEFL Junior Standard test with GlobalExam.
Format
The TOEFL Junior exam or the TOEFL Junior Standard test in particular comes in the form of a multiple-choice test where you need to fill in your answers on paper using a pencil.
There are three parts to the test, totaling 126 questions to answer (42 per part), and the entire test takes just under 2 hours to take.
If you wish to know more about the accredited test centers all around the world, we have all the information for you!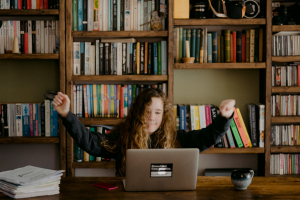 Let's take a look at each of these sections in detail.
Listening Comprehension
This section measures how well you can listen to and understand English in social and academic situations. This section has 42 questions and lasts 40 minutes
Example transcript and question:
(Narrator): Listen to a teacher talking to a student on the first day of school.
W- Hello and welcome to our class. Can you please present yourself?
M- Hello, my name is Charles. I have just moved from another city because my father got a new job. I like basketball and listening to music.
W- Thank you, Charles.
M- You are welcome. I am happy to be here.
(Narrator): Why is the boy in a new class?
Question: Why is the boy in a new class?
A. He is joining the basketball team.
B. He is a new student in the school.
C. He didn't like his previous school.
D. He is the teacher.
Language Form & Meaning
Here you need to demonstrate that you know which individual words fit a certain context in terms of English grammar and vocabulary. This section also has 42 and will last 25 minutes.
Example paragraph with blanks and questions:
Dear students,
Next week we will be hosting the 15 TH _______(1). Our sports teams will be competing _______(2) the best regional teams in their area. Classes will be suspended all day, but if you are not part of the team, you are welcome _______(3) any of the events and support our school. Wearing the school's colors, white and red, would be suitable. […]
Question 1
A.      annual sports competition
B.      sports annual competition
C.      competition annual sports
D.      sports' annual competition
Question 2
A.      in front of
B.      for
C.      against
D.      to
Question 3
A.      whose
B.      where
C.      who
D.      which
Reading Comprehension
The longest section of the TOEFL Junior Standard test is the Reading Comprehension part, which measures how well you can read and understand written texts dealing with academic and non-academic themes in English. It has 42 comprehension multiple-choice questions and lasts 50 minutes.
Example text and question:
From: [email protected]
Object: Your order No. 56238AX
Dear Ms Smith,
We are contacting you regarding the order you placed on Monday May 21st, via our website. We are happy to announce that the products are in stock.
Unfortunately, according to our records, your payment did not go through as your bank declined the card payment. Therefore, we are not able to ship your order until we receive the payment.
We can offer you several options for the settlement: you can call our customer care service and make a credit card payment by phone with one of our agents, or you can send us a check. As soon as we receive the settlement, we will validate your order and you will be receiving a confirmation email.
If we do not have news from you after five days, we will assume that you are no longer interested in the order and we will cancel it.
Do not hesitate to contact us if you need more information, or if you have any doubts. All of our agents are available by phone 7/7 from 9 a.m. to 5 p.m. You can also join us by sending us an email or you can use the chat option from our website.
We hope to have news from you.
Best regards,
The NicePrice Team
Question: Who is writing the email?
A.      Ms. Smith.
B.      The customer care team.
C.      The coach of the team.
D.      Mr. Smith.
Prepare for your TOEFL Junior Standard test with GlobalExam
These sample questions and answers should give you an idea of how the test will look on your testing day. When you sign up with GlobalExam, you'll get lots of sample questions like these to practice the test in real conditions. The answers have detailed explanations to guide your study progress and make sure you get the best score possible.
The platform is 100% online so you can study anywhere, and at any time. You'll also get grammar and vocabulary revision files specific to the TOEFL Junior Standard age group and level. It's like having a private English coach!
Start a free trial and get access to all these benefits, plus take a free test to assess your current level so you know where to focus your study time.