With the growing importance of English in today's world, you (or one of your students) will surely have to certify your level of English in order to apply to certain academic programs. This may even start at a young age, which is why ETS has come up with the TOEFL Junior tests for English-learners all over the world, including in India!
This article will go over the TOEFL Junior tests and how they measure your English proficiency, the process of registering for the TOEFL Junior test in India, and our best advice on how to prepare efficiently for the test to get great results!
You'll find lots of useful tips about the TOEFL Junior program organized in India. Let's go!
Overview of the TOEFL Junior tests
Like their more well-known counterpart the TOEFL iBT meant for ages 16+, the TOEFL Junior tests assess English language proficiency for candidates aged 11 through 16. The scores on these tests are a reliable way to measure English skills in younger learners.
The TOEFL Junior comes in two versions: the Standard test, which can be delivered either on paper or digitally, and the digital-only Speaking test. While each test focuses on different language skills, they both produce a score that can be compared to the Common European Framework of Reference (CEFR) language levels. The TOEFL Junior Standard can also be used against the Lexile reading scale so you can choose the best English books to read for your level.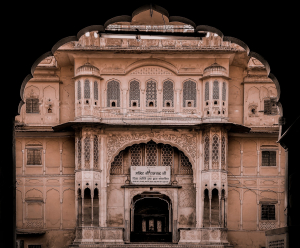 How to register
The TOEFL Junior tests are administered either directly by the students' school or institution or may be organized by authorized testing centers and open to the public.
Registration is organized at a regional level, and in India, this registration partner institution is located in New Delhi:
Eupheus Learning
Plot no. A-12, Second Floor,
Mohan Cooperative Industrial Estate,
Near Sarita Vihar Metro Station,
Mathura Road,
New Delhi, Delhi 110044
Phone: 011-61400200
Email: [email protected]
Website: www.eupheus.in
Eupheus Learning is the preferred local partner of ETS and is in charge of organizing, administering, proctoring, registration, and scoring of the TOEFL Junior test all over the territory of India. This is your first step to getting information about where you can take the test in India.
Prepare for the TOEFL Junior with GlobalExam
But before taking the test, you should always be prepared to take a complete training program with GlobalExam. It's one of the best ways to study to get a good score on your TOEFL Junior.
You'll get access to grammar and vocabulary revisions to boost your English level overall, targeted exercises to work on your weaker areas, and several full-length test simulations for free so you can get a feel for the TOEFL Junior format in the actual conditions.
Once you have your test date confirmed, enter it into your personalized progress monitor so you can watch your score climb to your target. You'll even get a study schedule to keep you motivated as you study.
Sign up for free and take an assessment test right away so you know your English level right away!