You want to know more about the LanguageCert? You are on the right page!
In this article we will talk about:
What is the

LanguageCert

exactly?

What is the format?

What are its advantages?
How GlobalExam can help you ace the LTE exam!
So if you are thinking about taking the LanguageCert, don't look any further.
Start now!
What is the LanguageCert exam?
The LanguageCert is "A high quality qualifications portfolio brought to the global learners' community, including language skills assessment and certification in different languages for education, professional or migration purposes." 
There are different kinds of LanguageCert exams: ESOL, SELT and LTE. The exam called a SELT (Secure English Language Test) is mostly used for UK Visas and Immigration. It is an exam that you can take online or at a test center, and that will certify you as an A1, A2, B1, B2, C1 or C2 English learner. The particularity of this test is that you can take it online with remote, live invigilation. 
You can read more about its advantages down below.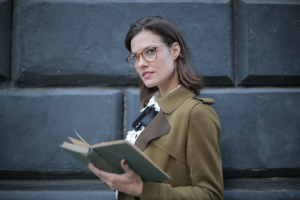 What is the format of the exam?
The format of the exam depends on the level you are being tested for. For example, for the levels A1 and A2, you can only be tested on two skills: Speaking and Listening. This means you will have an online interview with a live interlocutor, for a duration of 9-11 minutes. 
If you are planning on taking the B1, B2, C1 or C2 levels, you will also be tested on your writing and reading skills. It will last between two to three hours depending on the level. The listening part always lasts 30 minutes, disregarding what level you choose. The listening, reading and writing component is separated from the spoken component. The latter can be taken on the same day as the exam or within 14 days of each other. 
What are the main advantages of taking the exam?
The main advantage of choosing the LanguageCert is that it is reliable, with high-quality standards, and recognised everywhere – from official authorities to Higher Education Institutions. It gives you a valid proof of language proficiency for admission, progress-assessment and graduation purposes. Furthermore, it allows you to work, live or study in the United Kingdom. You can take the LanguageCert either online or at a Test Centre Exam. 
LanguageCert allows you to take any language exam you may want entirely online. This means you don't have to travel anywhere, you can avoid the stress of having to take a test in a foreign setting. With the LanguageCert, you can take the test in the most comfortable and relaxing environment there is: your own home! All you need is a computer, a webcam, headphones and an internet connection.
Key preparation with GlobalExam
Before taking the LanguageCert, it is essential to know all about the specificity of the exam. Now that you know more about this particular exam, it is time to get prepared!
The preparation may seem a bit overwhelming at first. It is difficult to know where to begin, to know where you're at and what you need to study in order to get the highest score possible.
What about using our online platform? You can evaluate yourself for free before deciding on a study plan. Once you are clearer about what your actual level is, it will be easier to evaluate what you need to work on in order to achieve your goal. Our platform also gives you access to language exercises and study sheets (vocabulary and grammar) to give you a push in the right direction. 
Upgrade your training with the Premium Plans
If you decide to stack up all the odds in your favour, you are encouraged to sign up for our Premium Plan. It will help and support you in an even more efficient way with our very useful sections. Each plan allows you to access the following:
200 Vocabulary and grammar study sheets
40 typical exercises
60 training hours
2200 corrected questions
11 mock exams
3 personalized study plan based on your exam date
Individual progress tracking with statistics
You will only pay for the amount of time you actually need. You can choose to register for one week (29,90€), one month (59,90€), 3 months (99,90€) or one year (199,90€).