Where do I go for IELTS in Switzerland?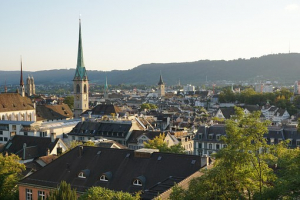 Switzerland has multiple locations for taking IELTS. As IELTS is accepted in Europe and around the globe by more than 10,000 organizations and institutions, it is a great choice for an English proficiency test.
Read the article for details on registering and other pertinent information on IELTS tests in Switzerland.
Whether you take your test in Canada, in UK, in Ireland, in Germany, Nigeria, in the US, China, India, in Belgium, Australia, HK or in the Netherlands, in Milan Italy, your IELTS results can open up new opportunities for you all over the world.
What are the steps to follow for registering?
There are different versions of the IELTS test. First, determine which version suits your needs.
Academic Version: Are you a student? This test is for those persons who want to attend an English language university or college. This version of IELTS contains more academic material.
General Training Version: This test is for the purposes of employment or immigration. This version of IELTS is close to the Academic Version, but there are differences in the test. The writing and reading sections are related to typical tasks that we do every day.
IELTS for UKVI (Life Skills): This is a new version of the test. This version of IELTS is targeted to meet visa and immigration requirements for some visas in the U.K. This test is for the A1/B1 levels of the Common European Framework of Reference.
The Details of registration
IELTS: registering for the test online
You can choose any one of the test centres in Switzerland to register for the IELTS test. Click on any of the links. You need to fill-in the online form that appears on the website. Proof of your identity is needed, so you need to upload your ID in a JPEG, GIF or PNG file. The file must be less than 1.5 MB. A larger file will not upload. You need a valid government ID. This could be your passport or a National Identity Card. The uploaded files need to clearly show your photograph, the ID's number and your signature. Inquire with a test centre for details regarding payment options for the test. All registration in Switzerland for IELTS is online and goes through the British Councils' offices in Bern.
What about receiving IELTS results?
You will receive a Test Report Form (TRF). The TRF is the official document that will show your test results. The TRF is released on the 13th day after you sit for the IELTS test. Your test centre may send you your Test Report Form by mail, or get you to pick it up in person. Ask the text centre for your options. It is important to give yourself enough time to receive your official results and forward the test results to the recipient by any stated deadlines.
Test locations in Switzerland: Geneva and Zurich
Test venues in Geneva and Zurich may vary. After you have registered with the British Council for a test date, they will email details of the locations in whichever city you choose: Geneva or Zurich, one week before the test date. Note that the Listening, Reading and Writing sections of the test are held in the morning. The Speaking component will be held in the afternoon on the same day. Therefore, ensure that you will be free for the whole test day.
Click on the link for information regarding details of test times, test dates, test fees and directions to the locations in Geneva, Zurich and Lausanne.
British Council Switzerland
Email: [email protected]
Website: https://www.britishcouncil.ch/exam/ielts
What do I need on the day of the IELTS test?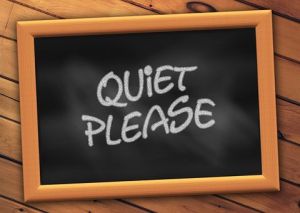 Bringing your ID is necessary as you will have to prove your identity before you can sit for the test. It is necessary to use the same official government identification at the test location that you used to register with. You could be denied permission to sit for the test if you present a different ID. Bring something to write with, so make sure that you have a pen or pencil. Pencils are great for score sheets since you can erase any errors that you make.
What are some tips for the test?
Learn what the format of IELTS is and get used to working within the designated time frames. It will make you more confident and familiar with test pressures.
Survey online materials and choose those that appeal to you. Visit your local library and borrow a book of practice tests. Take an IELTS preparation course as this will develop your test skills and expose you to multiple practice tests and improve the needed underlying skills for the exam. Learn more about the IELTS score and how it is calculated. Working with a private tutor is another approach if you are willing and able to pay for the additional cost.
It is difficult to underestimate how important time management is to a student's success. Many students simply fail due to a lack of planning and self-discipline. Make a study schedule and have clear daily and weekly objectives.