The KET (or KEY) English Test is the easiest of the Cambridge exams. It is known today as the A2 Key test, because it certifies you as an A2 level student in English. It is very important to get the best preparation as possible before the test, and books are a strong ally in your learning journey. 
You want to prepare for the KET but you don't know where to start? You are on the right page!
In this article you will learn:
What are the best books to prepare for the KET;
How can GlobalExam help you.
So if you are thinking about preparing for the KET exam, don't look any further.
Let's dive right in!
Top Preparation for the KET with the best books
You can find a lot of books and resources online to help you prepare for the KET, so it can be a bit overwhelming. Here is a list of essential books to help you prepare for the test:
Best Book #1
A2 KEY Practice test for the revised 2020 Exam by Cambridge University Press (August 2019). These Authentic examination papers from Cambridge Assessment English provide the perfect practice because they are EXACTLY like the real exam.
Best Book #2
Cambridge Exam Boosters for the revised 2020 Exam by Cambridge University Press (January 2020). A full bank of exam tasks practise each part of the exam three times while exam facts provide practical information about each task. The exam tips provide useful advice on how to approach the exercises and 'Get it right' boxes highlight typical candidate errors.
Best Book #3
Common Mistakes at KET… and How to Avoid Them Paperback with Testbank by Liz Driscoll (July 2016). This book helps you avoid the most common mistakes made by real learners.
Best Book #4
Complete Key for Schools Student's Book without Answers with Online Practice by David McKeegan (January 2019). This book focuses on the KET for Schools. It is the most thorough preparation. It creates a stimulating learning environment with fun topics.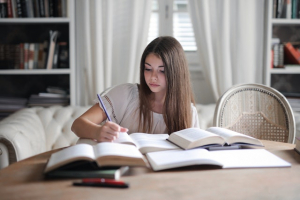 How to get prepared with GlobalExam
Reading books or looking for the best websites is a great idea to start studying, but it is often difficult to know exactly what are your strengths and weaknesses, so you know what to focus your revisions on. Thanks to GlobalExam, you can have access for free to exercises and their corrections that will help you figure where you are at in terms of grammar or vocabulary.
To help you even more in this area, you can find on the platform for free vocabulary and grammar sheets to help you start off on the right foot.
GlobalExam's Premium plans
If you'd like to make sure you are 100% ready before the D-Day, sign up for one of our Premium Plans! The prices take in consideration how much time you will need the platform for. You can choose between one week, one month, three months and a year.
Each plan allows you to access the following:
200 Vocabulary and grammar study sheets
40 typical exercises
60 training hours
2200 corrected questions
11 mock exams
3 personalized study plan based on your exam date
Individual progress tracking with statistics
Thanks to our long experience, we are aware of how difficult it can be to stay organized and disciplined while working from home.
Hence we developed a program to help you succeed. This program is focusing on an individualized study plan based on your exam date to help you monitor your progress in a clear and effective way. To make it easier for you in terms of organization, we also provide progress tracking with clear statistics to help you target your areas of improvement.