The KET (or KEY) English Test is the easiest of the Cambridge exams. This exam is meant for beginners in English who want to make sure they are on the right track in their English learning journey.
You want to prepare for the KET but you don't know what websites you should focus on? You are on the right page!
In this article you will learn:
What are the best websites to prepare for the KET;
How can GlobalExam help you
So if you are thinking about passing the KET test, don't look any further.
Let's dive right in!
What are the best online resources we have selected for you?
You can find a lot of books and resources online to help you prepare for the KET, so it can be a bit overwhelming. Here is a list of essential websites to help you prepare for the test:
Top #1 English Revealed: www.englishrevealed.co.uk
This website offers a wide range of free practice tests. You can work on the reading and writing part of the test with multiple exercises dedicated to practicing these skills.
Top #2 English Haula: www.englishaula.com
English Aula gives you the opportunity to practice intensely the four skills (reading, writing, listening and speaking) of the KET with over 300 exercises. 
Top #3 Exam English: www.examenglish.com
ExamEnglish gives you a free practice of the exercises you'll find on the exam, as well as some advice on how to prepare for the test efficiently. On this website, you can find reading, writing and listening exercises for free.
Top #4 Cambridge English: www.cambridgeenglish.org
There is nothing better than the official Cambridge English website to prepare for a Cambridge English Exam. On this page, you can find sample tests, vocabulary lists, exam tip videos, etc.
But the best preparation remains the one GlobalExam has to offer!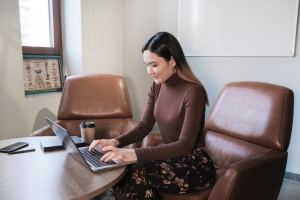 How to get prepared with GlobalExam
The best books you could read or the websites listed above are a great way to start preparing for your exam. They all have something missing though: they can't help you manage your time efficiently and track your progress.
But GlobalExam can! Our online platform is dedicated to exam language training, this means we have everything you need to take the KET in the best conditions possible. We know how overwhelming it may seem when you have to study for an exam but you have no idea if you are far from your goal or not. With GlobalExam, you can evaluate your level for free, so that you know what you are starting with. 
You also have access to Grammar and Vocabulary study sheets, to start on the right foot. The platform allows you to train yourself with exercises designed to reproduce the ones you will have during the KET. 
Discover our Premium Plans
Then, if you feel like this preparation combined with the websites listed are not enough, we encourage you to sign up for one of our Premium Plans. They are very cost effective, as you only pay for the length of time you will need before the date of your exam (one week, one month, three months or a year). The Premium plan include all of the following content: 
40 typical exercises
60 training hours
2200 corrected questions
11 mock exams
3 personalized study plan based on your exam date
Individual progress tracking with statistics
Thanks to the study plan, it will be easier to get organised in your revisions before the exam date.
All of this very useful content is just a click away, so don't hesitate to register now!