You want to prepare for the KET but you are overwhelmed by all the information out there? You are on the right page!
In this article you will learn about:
Our offer
How to evaluate yourself before taking the exam
What to expect from us
How we at GlobalExam can help you pass the KET exam!
So if your objective is to take the KET, don't look any further.
Let's begin!
What GlobalExam has to offer
GlobalExam is an online platform specialized in helping people prepare for a language exam. We know it is essential to be well-prepared before taking the KET, and it is especially difficult to stay motivated and disciplined when you study from home. This is why we are here to help you and support you along the way, so you can prepare for this exam in the best conditions possible.
The platform allows you to access for free vocabulary and grammar sheets, so you know where to start and don't get lost in the overwhelming accessible information. If you decide to sign up for our Premium Plans, you will also have access to an individualized study plan based on your exam date, mock exams, and progress tracking with statistics. You can find more information on our Premium Plans down below.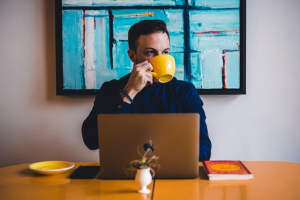 Free training with GlobalExam
Before taking the test, it is important to evaluate your current level and then your objective. GlobalExam gives you the opportunity of testing yourself for free before taking the test. 
It is often difficult to find good-quality exercises and mock exams online for the KET. Thanks to GlobalExam, you can train for free before taking the KET. All you have to do is create a GlobalExam account, which should not last more than a minute. And then… you are all set! You can start your evaluation and your free training. 
The free sample materials you can find on our platform include 200 Vocabulary and Grammar sheets and 5 typical exercises of the KET. 
What to expect from the Premium plan
If you feel like you need more than our free training, you can sign up for one of our Premium Plans. Each plan allows you to access the following:
200 Vocabulary and grammar study sheets
40 typical exercises
60 training hours
2200 corrected questions
11 mock exams
3 personalized study plan based on your exam date
Individual progress tracking with statistics
How much does it cost?
The Premium Plan prices depend on the length of time that you choose. You only need to pay for the time that you actually need. The prices and study periods are as follows:
1 week 29,90€
1 month 59,90€
For 3 months, 99,90€
For 1 year 199,90€
Get prepared with GlobalExam
We offer training in real life conditions so that you can progress and improve quickly. More than 30 000 questions were created by professionals, as well as their corrections, and more are added everyday. Numerous topics are coverted over a large number of articles that we have writen for you such as the best books to prepare for the KET and the top websites to use to get ready!
On the platform, you can find different sections to help you prepare:
The training mode: several exercises on particular sections of the test, so you can focus on one section in particular.
The exam mode: it allows you to take mock exams in real-life conditions (this means you will be timed, exactly like during the exam)
Corrections and statistics: every exercise and mock exam gives you a detailed correction and explanation for each question and your score is immediately displayed (every score is recorded, which means you can have access to them at all time)
Statistics and skills: when you check the statistics, it is possible to see what are your weaknesses or your strengths on one particular skill (how to conjugate the past, vocabulary, etc.) For each skill you can find some related exercises that allow you to work even more on this particular skill.
Study sheets: grammar and vocabulary sheets related to the exam are available, to make it easier for you to get organised.
Custom study plan: it is possible to follow a study path in order to get a direction on which exercises to do on a particular period of time (you can decide on a date when you'll be tested, what level you are starting on, and what is your objective).
When you register for a premium plan, you make sure that your progress and improvement is tracked and recorded. The statistics and study plans on the platform allow you to focus on the weaknesses you may still have, and work on them thanks to the suggested exercises.