The Test de connaissance du français (TCF) is an exam that assesses a non-native French speaker's French language abilities. The TCF is used for French language immigration and citizenship requirements and for employment purposes. 
The TCF levels relate to the CEFR (Common European Framework of Reference for languages) levels. There are over 600 official test centers, located in more than 140 nations around the world. The lowest level is A1, indicating a beginner, and the top fluency levels are C1 and C2, indicating an advanced level of French usage.
The correction and scoring of the examination is done at CIEP by a staff of trained markers, not by the people who administer the exam to you. Each exam undergoes double marking.
The TCF assesses abilities such as communicating a message clearly, providing information, describing, and explaining; additionally, more challenging topics such as justifying a decision, linking ideas and comparing two points of view are evaluated.
GlobalExam is here to help you ace your TCF exam!
What's in the test?
There are compulsory and optional sections. 
3 compulsory parts: listening, reading and grammar
2 optional parts: speaking and writing
The compulsory exams have eighty multiple-choice questions with progressing difficulty, beginning with CEFR level A1 and moving up to CEFR level C2. You should expect to spend about 90 minutes on the compulsory parts, and around 12 – 15 minutes for the speaking section and then about one hour for the writing section. 
For the compulsory parts there are only multiple choice questions with only one answer that is correct for each question.
29 questions (25 minutes) – recordings from spoken text. Questions range from saying what the topic of a conversation is (easy) to understanding and discussing abstract ideas delivered (difficult).
18 questions (15 minutes) – questions test the ability of candidate to identify and select correct wording at the sentence and paragraph level. The questions are always associated with francophone contexts and situations.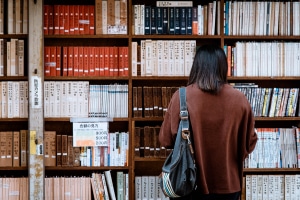 29 questions (45 minutes) – in this section, test takers are assessed on very simple familiar nouns, words and phrases in messages and letters; information found in common documents such as classified ads, menus and timetables; information on people, facts or events found in personal letters up to articles and reports on concrete or abstract subjects and academic articles or literary works.
For the optional parts, the format is different. 
It is a one-on-one interview with an examiner that is about 12-15 minutes long. The interview questions range from the A1 level to the C2 level of the CEFR. The interviewer records the interview, and it is assessed by CIEP, not by the interviewer. Questions will range from simple things such as describing places and people to talking about your experiences, and plans up to more demanding tasks such as presenting clear and structured reasons for an opinion.
There are three tasks that you must complete. It will last about 60 minutes. Task one will consist of a piece of writing between 60-120 words. Topics may be writing a blog about a holiday and describing the hotel, weather and food, for example.
Task two is a piece of writing between 120-150 words long. For this task you might write a blog about a celebration in your country and explain what it is, why it is important and how it makes you feel.
For task three, you need to write 120 -180 words. You read two opinions and must write a summary of the two opinions and write about which idea you support, regarding the theme and why. You write a short introduction of about 40 – 60 words and then 80-120 words for your opinion and reasons. 
How much does the TCF Tout Public cost?
Prices will differ according to which exams you take (compulsory and optional or only compulsory) and your location. Local cost of living and currency fluctuations will affect the fee. Additionally, there are different varieties of the TCF that are used for different purposes: for example, the compulsory section for the TCF Tout Public will be in the 90€ (100USD) range.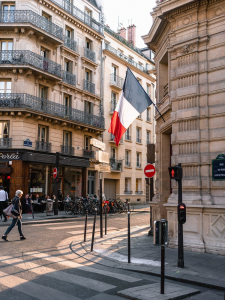 Always clarify which sections that you wish to sit for so that you get an accurate quote for the exam fee from your local test center.
Scoring and levels
The TCF Tout Public is based on the CEFR levels (A1 – C2); A1 is the lowest level (beginner) and C2 is the highest level (advanced, fluent user). The score that you receive will be an average of the section scores. Results remain valid for a two year period, and there will be an expiration date shown on your scoring summary. There will be a detailed breakdown of each section's score.
The points that you achieve on the TCF correspond to the following levels:
| Level | Points |
| --- | --- |
| Elementary (A1) | 100-199 |
| Lower Intermediate (A2) | 200-299 |
| Intermediate (B1) | 300-399 |
| Upper Intermediate (B2) | 400-499 |
| Advanced (C1) | 500-599 |
| Superior (C2) | 600-699 |
Training with GlobalExam
Many people struggle when they try to get ready for a language exam by themselves. They don't know which materials are effective and current. Also, many people have trouble planning and managing their studies, which are key abilities that you need to succeed. If you train with GlobalExam, we will plan and help you manage your time. Moreover, our materials are effective, up-to-date and understandable. 
At GlobalExam, we maintain a current and targeted batch of materials for the TCF along with the benefits that a multi-media, online solution can offer. You don't just download a pile of worksheets and walk away; no, we have a plan for you and the means for you to follow it. 
Discover the TCF Québec.