The TOEFL ITP test is similar to the TOEFL IBT test. The ITP tests three of the four language skill areas. It tests reading, listening, and structure and written expression. The TOEFL ITP assessment series is designed as a placement and tracking tools for learners already in high schools, universities, and colleges. This makes it different from TOEFL IBT as this is used to gain entry to university and college.
There are 2 levels for the exam. Level 1 is for intermediate and advanced, and level 2 is for high beginner to intermediate. The amount of time you have to complete the whole test depends on which level you take. All the questions in both levels are multiple choice, so you will have to complete a scorecard for each paper. Be careful when doing this! The minimum score to pass level 1 is 310/677 and for level 2 it is 200/500.
Let's take a look at each section of the test and see how you can ace your TOEFL ITP Exam.
What's in the test?
Reading Section
The reading comprehension paper was created to measure your ability to read and understand academic materials.
| | Level 1 | Level 2 |
| --- | --- | --- |
| Time | 55 minutes | 31 minutes |
| Number of questions | 50 | 40 |
| Score range | 31-67 | 20-50 |
Listening Section
The listening comprehension paper aims to measure your ability to understand spoken English as it is used in a university or college.
| | Level 1 | Level 2 |
| --- | --- | --- |
| Time | 35 minutes | 22 minutes |
| Number of questions | 50 | 30 |
| Score range | 31-68 | 20-50 |
Structure and Written Expression
This paper aims to test your ability to identify selected structural and grammatical points in standard written English.
| | Level 1 | Level 2 |
| --- | --- | --- |
| Time | 25 minutes | 17 minutes |
| Number of questions | 40 | 25 |
| Score range | 31-68 | 20-50 |
What topics might be covered? 
The topics covered in these tests cover three areas – academic topics, campus-life topics, and general topics. 
Here are some examples of what comes under each one.
Academic topics.
Arts – crafts, theatre, dance, architecture etc
Humanities – history, law, political science etc
Life Sciences – biology, ecology, genetic, health sciences etc
Physical Sciences – geology, Earth sciences, engineering, energy, oceanography etc
Social Sciences – sociology, education, geography, business management etc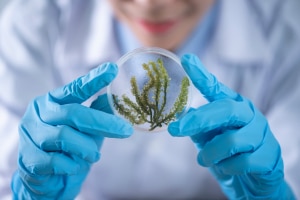 Campus-life topics.
Classes – schedules, assignments,library preferences etc
Campus administration – registration, policies etc
Campus activities – clubs, social events, committees. 
General topics
Business – management, offices, law, official documents

Environment – weather, nature, climate, environment

Food – food types, restaurants

language and communication – email, mail, telephone use, leaving messages, requests for information

Media – TV, newspapers, internet

Objects – descriptions of objects, equipment

Personal – family members, friends, health, emotions, physical characteristics, daily routines

planning and time management – future events, invitations, personal; schedules

Purchases – clothing, shopping, banking,money

Recreation – sports, games, concerts etc

Transportation – travel, driving, parking etc

Workplace – applying for a job, work schedules, on-campus employment
Where can I start studying?
Registering, picking an exam date, setting a score goal, making a study plan, getting good quality materials, and off you go. It's that simple right? Many things in that list aren't difficult but they are time consuming. Here are Global Exam we can take away some of that stress. We have all the materials you would need to study for the TOEFL ITP and gain success.