If you wish to pass your TOEFL ITP exam and get a high score, it is important to learn everything you can about all the test sections. The TOEFL ITP listening section is designed to test a candidate's ability to listen and understand spoken English as it is used in universities and colleges. This means that the level of vocabulary ranges from simple to academic. Topics can range from the Arts, Life Sciences, campus activities, to food, the environment, and media for example. More information about how listening is graded is available from the ETS website. You can download and read the descriptors for the listening exams. It is also worth knowing that your score is valid for 2 years.
What does the TOEFL ITP listening test look like?
All questions in the listening section are multiple choice. The level of the exam, either level 1 or 2, decides how much time you have and the number of questions you will have to answer.
Here is a summary.
| | Level 1 | Level 2 |
| --- | --- | --- |
| Scoring range | 31-68 | 20-50 |
| Time | 35 minutes | 22 minutes |
| Number of questions | 50 | 30 |
This means you also have to spend time and be very careful filling out the answer sheet. This is where mistakes can be made, so be careful! Make sure your answer is next to the right question number. 
Find out more about the structure of the TOEFL ITP and how to prepare for the exam.
Here is an example of a TOEFL ITP exam resource from Global Exam.
Audio Script
1.
F1: I had a falling out with my sister last week and we haven't talked since.
M1: That's a shame, I hope you guys can figure it out.
N: What does the man mean by this?
2.
M1: I feel like I can't get ahead, even though I have two jobs!
F1: I know! This city is so expensive to live in.
N: What is the man unable to do?
Questions.
Question #1
A. He means that the women should continue arguing

B. He means that the women should do some math

C. He means that the women should draw a picture

D. He means that the women should solve the problem
Question #2
A. He is unable to make financial progress

B. He is unable to win a running race

C. He is unable to live in the city

D. He is unable to find more work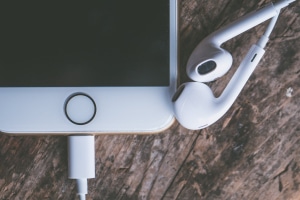 (answers = 1. D; 2. A)
What are some tips to help pass the TOEFL ITP listening exam?
Highlight the keywords in the listening questions and answers.
Practice listening as much as possible – spoken radio, audio books, documentaries etc

Listen for 'signal' words that will help you know if your answers are in the part.

Study vocabulary to help you.

Complete a practice test to help understand the exam format.

Practice transferring your answers to the answer sheet.
Is there any extra help I can get when studying for the TOEFL ITP exam?
Studying for any exam can be tough. You need to create a planner to make sure you have enough time before the test day. Finding the right materials can also be troublesome. It is  good to use online resources but some content you find online is out-of-date or from an unverified source. This can make it challenging, and time consuming! You don't have to stress about it any more! Here at GlobalExam we have made your life easier. Our platform has been designed so everything you need to study is all in one place. You can also access it on any device, anytime making it the most flexible option. We have full exam practice, vocabulary and grammar areas, and a tracking to know your progress.
You can also prepare for the other sections of the TOEFL ITP: