The TOEFL ITP consists of three sections, including the Listening section. Learning their structure and format is essential for getting a high TOEFL ITP score.
The TOEFL ITP reading section is focused on testing your ability to read and understand in English. Remember this is a test at university or college so the reading passages are going to be academic and not general content.
The amount of time candidates have depends on the level of the exam. The number of questions also varies by level, as does the scoring range. 
What does the test format look like for the TOEFL ITP reading paper?
All the questions in the reading section are multiple choice. This is the same for both levels of the exam. You will be given a series of short, academic reading passages to answer questions on. You choose either A, B, C, or D and mark your answers on the answer sheet. This is the part where you need to be very careful. Make sure, using your finger if you want to, that you have marked your answer for that question on the correct number line. You won't have time to correct it later!
Take a look at the table for a clearer view of the structure of the reading sections for level 1 and level 2 exam papers.
| | Level 1 | Level 2 |
| --- | --- | --- |
| Scoring range | 31-68 | 20-50 |
| Time | 35 minutes | 22 minutes |
| Number of questions | 50 | 30 |
As you can see, more marks are allocated than the number of questions. This means you may come across questions that are work more than one mark. 
What does an example of the TOEFL ITP reading paper look like?
Here is a sample question to look at.
Solar is popping up just about everywhere, even landfills and parka pockets. So why not roads? The Netherlands built the first solar road, a bike path, in 2014. France announced a bolder move in January—over the next five years, it plans to install 1,000 kilometers of solar roads, designed to supply power to five million people. That's not all. Idaho-based Solar Roadways has received three rounds of U.S. government funding with an additional $2 million in venture capital  to test its technology.
The tempered-glass panels offer asphalt-like traction, support the weight of semi-trucks, include LEDs for signage, and contain heating elements to melt snow and ice. Could solar panels really pave the roads of the future? Proponents see endless possibilities, but others raise questions about cost, efficiency, and durability. The sheer amount of surfaces each country devotes to roadways is enormous. Allowing this space to double as a solar farm could have very positive implications in the battle to put a halt to climate change. They estimate that their panels, if used in lieu of existing U.S. roads and walkways, could produce more than three times the electricity used in the United States.
Besides, they say their panels could charge electric vehicles, first on solar parking lots. With enough solar highways and cars with the right equipment (to pick up energy from induction plates in the road) they might even be able to charge vehicles while moving. "Aside from road dust, particularly black tire dust and diesel exhaust, which will quickly cover a portion of each panel, the continuous traffic covering panels will reduce their solar output," says Jacobson, adding they'll likely suffer more wear and tear and need more repairs than other solar panels. Despite high costs, company chairman Peter Harrop says solar roads might work in places that are putting down roads for the first time. "They need early technology adopters like China that want to leapfrog in development."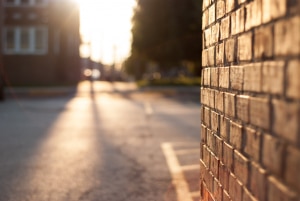 Question #1
What is the main subject of the passage?
A. Bike paths

B. Solar panels

C. Solar roads

D. Chinese interstate systems
Question #2
The author uses the expression That's not all to indicate that:
A. the Netherlands was the only country involved

B. France and the Netherlands worked together

C. he has no further examples

D. France and the Netherlands aren't the only ones who have integrated solar roads
(Answers = 1. C; 2. D)
What tips can you give me to help study for the TOEFL ITP reading paper?
Study academic word lists. This will really help with vocabulary.

Use reading skills to help understand words you don't understand e.g. read the whole sentence and use your understanding of the sentence in general to understand any words you are not sure of.

Make keywords in the reading questions before you start reading. This saves time!

If you can't find an answer, skip it and go back when you have answered other questions. Don't waste time on it!
Keep an eye on the time! You don't want to run out of it.

Time yourself on past papers, and become used to the format of the exam.

Finally, READ! As much as you can, as often as you can!
What help is available to me when I study for theTOEFL ITP exam?
We are here to help! I know! Every exam study provider says that, but for us at GlobalExam it's true. We have all been language learners and taken language exams. We care about you achieving the goals you have set yourself. That's why we built our language-exam training platform GlobalExam. You can access us on different devices anytime of the day. Our materials – practice exams, grammar and vocabulary activities, and our blog – are all available to you. Take a look! Sign up for a free account and give us a try! We might be just what you are looking for!