What is the price of the Cambridge B2 First (FCE) exam?
Language exams can be expensive! They are taken for a variety of different reasons such as a university application, a visa, or for work etc. Some people also take them as a personal challenge. Knowing that they are not cheap makes studying for them even more important – you don't want to have to keep taking them to get the pass or score you need. Some exams have set prices for candidates but others vary by country and sometimes even by provider. This is for many reasons e.g. exchange rates, tax etc However, there is nothing wrong with shopping around for the best prices if it is an option you have (to travel for the test). The test is available in 180 countries.
What is the price? Does it vary?
| Location | Cost |
| --- | --- |
| British Council Paris | €217 |
| International House London | £145 |
| Manchester Academy of English, UK | £155 |
| British Council Vienna | €243 |
| Impact English College Brisbane | A$350 |
| British Council Athens/all Greece | €167 |
| British Council Hong Kong | HK$1775 |
The difference in price can be a lot depending on the location.
Making sure B2 First is the right exam for you is very important. Cambridge English have a suite of exams and you should take the one you need – is B2 First the right choice or would IELTS be better. Take your time and consider what you need the result for – though many universities now take FCE in replacement of an IELTS score (you need to check with the university to make sure).
Registering to take B2 First (FCE)
Registration can be done online directly with the test centre you want to take the exam with. There is no central system. Each test centre has its own process and you should email or call them directly to find out more. Details on their website are usually well informed too. The general process is to complete an application with your personal details, select a test centre and date (double check this before you submit) and pay the fee. Fee paying can usually be done by card or bank transfer, again check with the centre.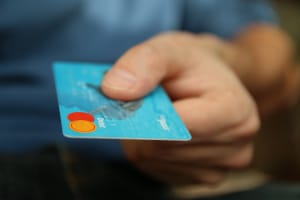 Once you have registered as a test candidate for B2 First you should keep on studying all 5 skills – reading, use of english, writing, listening, and speaking. The test is 3.5 hours long and each paper has a set time limit.
How can I study? I'm so busy……
Online solutions are probably the best option for people who have busy lives and want to access materials whenever they have the chance or inspiration to study. Most study platforms are device neutral so you can access them on Apple, Android, or a computer. This level of flexibility is great and you can choose how you want to access the materials – some people like tablets and don't like sitting at a computer, other do. Global Exam is a platform that can help you study for B2 First (FCE). They actually have study materials for many language exams. The online space includes an area to keep practicing and developing your English language skills, exam skills areas, full practice tests to take (it's a good idea to time yourself too), and a review section so you can track your areas of strength and areas for improvement.