How to register for B2 Cambridge First (FCE)?
The B2 First exam, also known as the First Certificate in English, is part of the Cambridge exam suite for English as a second/additional language learners. The level for FCE is upper-intermediate level of English, B2 on the CEFR. There are 2800 centres around the world where you can take a B2 First exam. Many of these are British Council centres but other providers also offer the exam. The best way to check is to visit the Cambridge English website and find a test centre in the country you want to take the exam in.
Keep in mind that preparation for the FCE test is key.
What is the B2 First exam anyway?
It is an English language test that is available to anyone (though young learner exams are better suited to younger candidates). It used to be called First Certificate in English (FCE). The exam proves that you can effectively communicate face-to-face in English, follow news, write clearly and with detail in English – expressing opinions and arguments – and write more general pieces in English such as letters and blog. There are four papers to complete:
Each has a set time limit ranging from 1 hour 20 minutes for writing to 14 minutes for speaking. The exam is available paper-based and computer-based. Availability depends on the test centre but you should take the one you are most comfortable with.
How do I register? What do I need? Where can I register?
You can register for the exam online which makes life a lot easier. You will need to add your personal details, choose an exam centre and date, and pay the fee (which can vary depending on the country). When you are completing the candidate form make sure to double check all your details, especially the test date and times. Once you have chosen them it is really difficult, if it is even possible, to change it. It would be an expensive mistake to make.
Registration is with each individual provider and not centralised. You need to register for the B2 First exam with a test centre that you trust and/or can go and visit before you sign up. If you are visiting a centre, you might be able to register there. I would check if this is possible as they will double check all your details etc for you.
After the exam you will be sent a statement of results, and depending on how you did, a certificate too. Times vary depending on whether the exam was paper-based or computer-based.
Note that you can take the test in the country of your choice. We have written articles to help you locate test centres in UK, Germany, Switzerland, Ireland, Canada, Belgium, and Netherlands.
Preparation is key
As with any test in life you need to study to achieve a high score and B2 First is no exception. Unlike many tests First Certificate also tests your use of English, so know those expressions, idioms, phrasal verbs etc and how they are used is really important. One good idea to help you study is to make a study plan but be realistic about how much time you have to study – you still need to see friends, family, and eat! – so be honest with yourself and it will make it easier. One solution to being busy is to study with an online platform.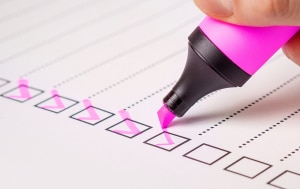 GlobalExam is a platform that can help you achieve your goal. We help many people to study for language exams and B2 First is one of them. You can create your study plan here, access practice materials to study language, work through full exam examples, read our tips, and track your own progress. Allowing you to focus on areas you struggle with more. Sign up for free to try our platform!