B2 First (FCE) Exam Centres in Germany.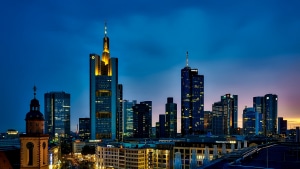 Out of the 2800 centre worldwide that offer the B2 First (FCE) exam available for you to take, 44 of them are in Germany. There are test centres all over the country, so finding one near you should not be a problem – just do your homework on the test centre and the price (as cost can vary a lot).
Locations to take your test include
Baden- Wurttemberg, Bavaria, Berlin, Brandenburg, Bremen, Hamburg, Hesse, Lower Saxony, Mecklenburg- Vorpommern, North Rhine-Westphalia, Rhineland-Palatinate, Saarland, Saxony, Schleswig-Holstein, and Thuringia.
We have written especially for you an article on test centers located in Bamberg for your kind read.
Note that you can take the test in the country of your choice. We have written other articles to help you locate test centres in UK but also FCE exam centers in Wales country, Switzerland and especially test centers in Bern, Ireland, Canada, Belgium, and Netherlands.
Let's break these areas down again and find some exam centre names – here is a selection.
City
Centre
Baden- Wurttemberg
1. Volkshochschulverband Baden-Wurttemberg e.V
2. Anglo German Institute
3. VHS Freiburg
4. VHS Heidelberg
5. VHS Karlsruhe
6. VHS Landkreis Konstanz e.V
7. VHS Pforzheim
8. VHS Reutlingen

Bavaria
1. Cambridge Institut,
2. Bildungszenrum Stadt Nuernburg,
3. Test Centre Amburg,
4. VHS - Nordbayern
5. Muencher Volkshochschule
6. VHS Augsburg Prufungszentrum

Berlin
1. GLS Sprachenzentrum Berlin
Brandenburg
1. GLS Sprachenzentrum Berlin
Bremen
1. Cambridge Competence Centre, Bremen
Hamburg
1. Cambridge Examination Centre Hamburg and Schleswig Holstein,
2. Cambridge Examinations Hamburg-Rahlstedt
Hesse
1. Provadis Partner feur Bildung und Beratung GmbH
2. Theodor-Heuss-Schule Baunatal
Lower Saxony
1. Landesverband der Volkshochschulen Niedersachsens e.V
Mecklenburg- Vorpommern
Mecklenburg- Vorpommern
North Rhine-Westphalia
1. DBS - Training and Consulting GmbH
2. Lingua Masters
3. Stevens English Training
4. Englisches Institut Koeln
5. VHS - Aachen
6. VHS - Bielefeld
7. VHS - Muenster
8. VHS - Mulheim
9. VHS - Siegen
10. Volkshochschule Landeshauptstadt Dusseldorf
Rhineland-Palatinate
1. ISL Sprachschule
2. Volkshochschule der Stadt Kolbenz
3. Volkshochschule Mainz
Saarland
1. Verband der Volkshochschulen des Saarlande.V
Saxony
1. Cambridge English Prufungszentrum Sachsen
Schleswig-Holstein
1. Cambridge Examinations Centre Hamburg and Schleswig-Holstein
Thuringia
1. Cambridge Sprachenpruefungszentrum in Thueringen
Check out the Cambridge English website for more details on each centre and how to book a test.
Registering to take B2 First (FCE)
Once you have made the decision to take the B2 First exam, you will need to register online. This is a fairly simple process. You will need to complete an application form with your personal details and contact number, choose a test country and them centre (double checking the details and dates), pay the fee (which varies remember) and press submit! It is really important to check everything before you submit as it is really hard to change. Unlike IELTS, B2 First does not have a central application site so you are registering with that provider only. It means that if you want to change to a different location etc, you are not going to be able to. So take care when choosing and do your research first.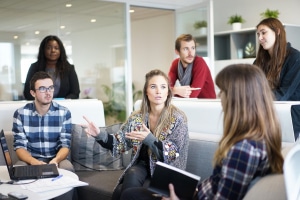 Stick to it…….
You need to keep studying for the exam – both English language and exam skills. They are both equally important. To really help with the speaking part of the test you need to get out and talk to people in English. This really is the only way to improve your speaking fluency and help your listening skills. Online solutions are also really good for being able to access materials as and when you need to. One online provider of exam preparation materials in GlobalExam. We have a good success rate at helping exam candidates study for the grade they need. The online system includes areas to study language, exams skills, take full practice tests, and track your progress through the different question types, along with some tips to help you study and get a good score. There is also an area for you to make a study plan – which can really help!
You can practise for:
Good Luck!