Where to take Cambridge FCE in Bern
The Cambridge First Certificate Examination (FCE), or Cambridge: B2 First as it has recently been renamed, is a very popular qualification in Switzerland and there are several test centres in Switzerland which specialise in offering Cambridge Exams.
The Cambridge English Exams Centre, Bern
One of these is the Cambridge English Exams Centre in the charming capital city of Bern, which has over 35 years of experience of providing schools and individuals with a smooth and customised exam experience. As a Cambridge Platinum centre, it serves the cantons of Bern, Fribourg, Neuchâtel and Solothurn and tests thousands of candidates per year.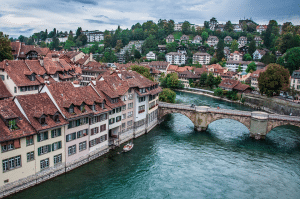 How do I get there?
The centralised office in Bern is located at Effingerstrasse 15, between the Kocher and City Parks and is served by a number of bus and tram services. The nearest stops are Kocher Park and Hirschengraben. The centre is also less than five minutes away from Bern Train Station, making it a very attractive option if you need to travel from out of town. Exams are also held more locally in Neuchâtel and Thun.
Choose from the Standard or Retake options
They also offer a number of special services which vary depending on whether you choose the Standard or Retake options when booking. All candidates benefit from the opportunity to choose the date of their speaking test if more than one date is available, and they are also able to choose their speaking partner.
The centre offers both the paper and computer-based exam and there are unlimited spaces for the paper option. Late registration is also possible and any changes made to registration before the registration deadline will not incur an additional charge. Candidates who choose the Retake option will be able to retake the exam again for free within a twelve-month period if they fail by three points or less, or if they are unable to attend for medical reasons.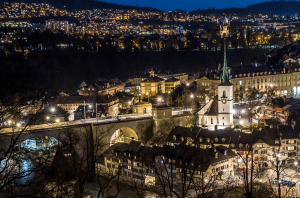 How can GlobalExam prepare me for the FCE/B2 First exam?
Many candidates feel intimidated by the Reading and Use of English paper and it is often a race against time to complete it within the time limit. The benefit of the GlobalExam platform is that it offers hundreds of examples of test questions which you can do at your own speed, using Training Mode. Once you have completed these, you can then do full mock exams under pressure in Exam Mode. It can be difficult to find the discipline to time yourself without getting distracted, but with the GlobalExam clock ticking, you should be more able to focus on the task in hand.
Moreover, all the resources you require are in one place. If, for example, you come across gaps in your grammatical knowledge or vocabulary while preparing for Use of English, and if the explanations provided with the answers do not resolve all of your doubts, you can also access study sheets which are relevant to the language covered at B2 level.