B2 First (FCE) Test Centres in the UK
You can take the B2 First exam in 180 countries around the world. In the UK there are 103 centres, covering the whole country. Finding a test centre near you that has an exam date that works for you can be a challenge. It is best to book 2-3 months in advance as possible. This give you enough time to prepare yourself to the FCE, paperwork, travel arrangements, and anything else.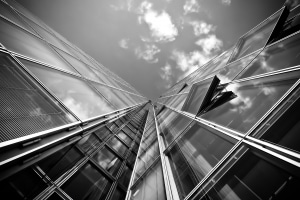 You can find test centres in the following locations.
Aberdeen, Bath and North East Somerset, Belfast, Berkshire, Brighton and Hove, Bristol, Buckinghamshire, Cambridgeshire, Cardiff, Channel Islands, Cheshire, Cornwall, County Durham, Cumbria, Denbighshire, Derry, Devon, Dorset, Dundee, East Sussex, Edinburgh, Essex, Glasgow, Gloucestershire, Hampshire, Hertfordshire, Inverness, Isle of Man, Kent, Lancashire, Leicestershire, London, Manchester, Merseyside, Norfolk, North Yorkshire, Nottinghamshire, Oxfordshire, Perth and Kinross, Shropshire, South Yorkshire, Suffolk, Surrey, Tyne and Wear, West Midlands, West Sussex, West Yorkshire, Wiltshire, and Worcestershire.
We have written especially for you an article on test centers located in Wales for your kind read.
You should look around for a test centre, as the cost of the exam can vary by centre in the UK. Check accessible towns and cities near where you are based, as it might work out cheaper overall to do in a different location. International House and EF have a few centres around the country where you can take the FCE exam. Other locations include collages, exam centres, university campuses, and language schools etc.
Note that you can take the test in the country of your choice. We have written other articles to help you locate test centres in Germany, Switzerland  and especially test centers in Bern, Ireland, Canada, Belgium, and Netherlands.
Here are a few examples of test centres
City
Test Centre
London
The London Exam Centre
Barnet and Southgate College
EF ILS Centre
International House London
South Thames College
Stafford House London
University of Westminster
Teaching House at Oxford House College
Manchester
Manchester Academy of English
Brighton & Hove
EF International Language Campus, Brighton
Stafford House International Brighton
Sussex Open Centre for Examinations
Bristol
City of Bristol College
EF Bristol
International House Bristol
Edinburgh
Basil Paterson College
Edinburgh College
Exam schedules are usually released two months in advance so you have lots of time to prepare.
Registrations
When you register you will need to complete an application form, choose a test centre and date, and be available to pay the fee online. Different test centres have slightly different registration systems, so you should read all the instructions carefully and maybe check with the centre.
Materials to keeping studying for the exam
You should keep studying. Fine tuning those exam skills is really important, as is improving your English language skills. You can carry books around with you, attend a class, pay a tutor, or find an online course or provider that can help. Online solutions is worth considering so that you can access study materials at any time from any device. Many providers have platforms that are device neutral. GlobalExam is a provider that does all this. They have an area to practice exam skills, access to full practice tests that are timed, and the programme also allows you to track your progress and gives you some tips to help you study and get a good score.
You can practise for: