Cambridge B2: First Test Centres in Ireland
Cambridge First Certificate (FCE) was recently renamed Cambridge: B2 First and both names are used in this article. B2 First demonstrates an upper-intermediate level of English and is accepted by many British universities and businesses across Europe.
There are a total of 13 Cambridge test centres located in four cities around Ireland: Cork, Dublin, Galway and Limerick. When considering an exam location, it is worth remembering that the speaking exam may take place on a different day from the written papers.
Note that you can take the test in the country of your choice. We have written other articles to help you locate test centres in UK, Germany, Switzerland, Canada, Belgium, and Netherlands. Remember to prepare for the FCE test before taking it.
Cork
Cork English College was established 40 years ago and is an official exam centre for a range of recognised exams as well as B2: First. They can offer both the computer-based and paper-based exam and the tests usually take place on Thursday or Saturday. There are five exam dates throughout the year.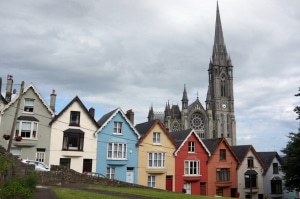 Active Centre of English training (ACET) is located in the Victorian Quarter and offers exam dates in June, July, August and December.
The Language Centre of the University of Cork also offers the paper-based exam a few times per year, with the exam usually taking place on Thursday or at the weekend. The speaking test is on the same day or the day before the written exam.
Dublin
The grand city of Dublin has a total of six exam centres so are you certain to find an option to suit you. It is also home to the Exam Centre of Ireland which is a Cambridge Platinum Centre, meaning that they offer excellence in customer service and exam delivery, and they also offer the computer-based exam.
In the centre of Dublin there is also Atlas Language School, International House Dublin, and the Centre of English Studies (CES) is at Temple bar. Other options include the Applied Language Centre at University College Dublin to the south of the city.
If you would like more detail on each of the exam centres, see the article: Where to take B2: First in Dublin?
Galway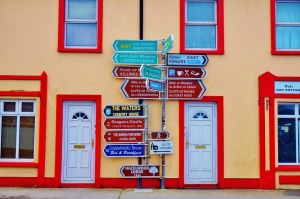 Situated on the west coast of Ireland, Galway is a small city which is very easy to navigate. You can fly direct from many major European cities via Ryanair or Aer Lingus. Despite its small size, this international city has three exam centres, two of which off the computer-based exam; Atlantic Language Galway and the Galway Cultural Institute. Bridge Mills Galway Language Centre also offers several dates for the paper-based exam.
Limerick
Limerick is further south on the west coast and is served by Shannon International airport, which lies 18 miles to the north. The University of Limerick Language Centre offers several exam dates each year, although a sufficient number of candidates must be enrolled for the exam to take place.
For more information on the registration process, you can read our article "How to register for Cambridge FCE?".
How can GlobalExam help me prepare for FCE?
If you are accustomed to the Irish accent, you might think you have nothing to fear when it comes to the B2 First listening exam. However, many students find it difficult to perform under exam conditions and follow the strict requirements of the test if they have not had enough practice. For example, in Listening Part 2, you need to write down the exact words that the speaker uses, it is not enough just to understand the general idea. GlobalExam has plenty of example exercises to help you practise and hone this skill before the day of the exam, and thus get a good score. You can access many training materials, such as tips for your training, or even vocabulary and grammar study sheets.
You can practise for:
Sign up for free and check ou trial version!