British Colombia
EC Vancouver Language Centre is in the city´s downtown and only minutes away from Granville subway station. They are currently offering exam dates in June and December.
Education First (EF) International School of English is also located close by in the downtown with the nearest stop being Stadium-Chinatown. They offer both paper and computer-based exams over four exam dates.

Global Village has two centres in the region, Global Village Vancouver and Global Village Victoria. The Vancouver school is also near to Stadium-Chinatown and will be offering exam dates to external candidates, although these dates have not yet been fixed. The Victoria school is located centrally on Vancouver Island and offers exam sessions in June, July and December.
ILSC Vancouver is also near Granville station and is offering exam dates in June, August and December, including the computer-based exam.
Ontario
There are three centres in Ontario offering B2 First; EC International College, Global Village Toronto and ILSC Toronto.
EC International College is located in Toronto´s Midtown and close to the Eglinton metro station. They offer B2 First exam dates in June and December.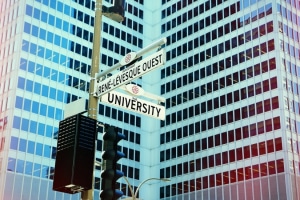 Global Village Toronto is part of CES (Centre of English Studies), a chain with English schools across the world. The Toronto school is one of the newest additions and is well-located, near to the University of Toronto and the Royal Museum of Toronto. Three subway stations are less than five minutes away, making it an easy location to find on exam day.
If you prefer to take the computer-based exam, this option is available at ILSC Toronto which is on University Avenue in Old Toronto.
Quebec
ILSC Montreal is the only exam centre in Quebec offering the paper-based B2 First exam. The centre is conveniently located in Montreal´s downtown, and the closest metro station is Place-d´Armes. They offer four exam dates per year in March, June, August and December.
If you prefer the computer-based exam, you also have the option of taking the exam at ALI Academie Linguistique Internationale, which is just south of Montreal´s downtown.
For more information on the registration process, you can read our article "How to register for Cambridge FCE?".
Exam training tips
Even if you feel confident about your English abilities, you need to familiarise yourself with the format of the exam before the day of the test. You should give yourself at least a week, if not a great deal more time, in order to do this. It is essential that you do practice tests before the exam, and that you do at least one or more of those tests under time pressure.
How GlobalExam can help you prepare
GlobalExam can help you to improve your score under exam conditions. Once you know the format of the exam using Training Mode, you can progress onto Exam Mode and do timed tests. GlobalExam records all of your statistics so you can measure your progress and determine how much more practice you will need before the day of the exam. You can access many training materials, such as tips for your training, or even vocabulary and grammar study sheets.
You can practise for:
Sign up for free and check ou trial version!