This article is all about taking the IELTS test in Lausanne.
We're here to explain:
What the IELTS is
Practical information on taking the test in Lausanne
Studying for the exam with GlobalExam
So, if you want to know all about the IELTS, where to take the test in Lausanne, and how to prepare, this is the article for you!
What is the IELTS?
The IELTS (International English Language Testing System) is an exam designed to test a person's proficiency in the English language. Jointly administered by Cambridge ESOL, the British Council and the IDP, the exam aims to equip speakers seeking to live, work or study in English-speaking countries with an official certification of their language abilities.
There are two versions of the test: the IELTS General Training, and the IELTS Academic, aimed at students. Both tests assess a person's language skills across reading, writing, speaking listening, however the IELTS Academic uses topics that are more suitable for university-level students.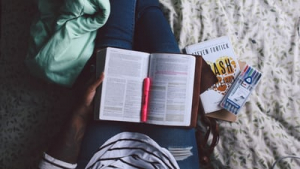 Where to take the IELTS Lausanne
In Switzerland, the IELTS is administered by the British Council and the IDP. There are several IELTS examination centers across Switzerland, including at the British Council's Swiss headquarters in Bern or in Zurich and in Geneva. There are also acredited test centers in Milan, Italy.
There are currently two examination centers where you can sit the IELTS in or close to Lausanne. We've included the addresses and contact information right here:
| IELTS Lausanne examination center | Address | Contact |
| --- | --- | --- |
| Swiss Exams Lausanne | IELTS Switzerland, Zürcherstrasse 46, 8400 Winterthur | [email protected] |
| British Council Lausanne | Hildanusstrasse 3, 3013 Bern | [email protected] |
If Lausanne is the most convenient location for you to take your test, all you need to do is register online, specifying your chosen examination center.
How much does the test cost?
The IELTS costs approximately CHF 369-410 in Switzerland. This one-off registration fee can vary a little depending on the examination center, the type of test you're taking, and how it is delivered (paper or computer).
The registration fees for the IELTS Lausanne examination centers are slightly different. At the British Council Lausanne, it is a paper-based test with the lower fee of CHF 369, whereas at Swiss Exams Lausanne, it is a computer-delivered test with the higher fee of CHF 410.
How do I register?
You can register for the IELTS in Switzerland through either the IDP ("International Development Program") or the British Council website. It's worth consulting both websites before completing your registration, as each administrative body only lists its own test centers.
Before beginning the registration process on either website, make sure to have the following things to hand:
A valid ID
A payment card
When you access the British Council registration platform, you will be asked to indicate when and where you intend to sit the test, and whether you will require any special arrangements on the day (such as Braille papers, enlarged print or a special Listening CD, for example).
Once you've selected your city of choice, the platform will display the available examination centers in the vicinity and their next available test sessions. The British Council website gives a detailed break down of each individual test time, and the possibility to choose your Speaking test slot.
Once you've selected your session, you will be asked to create an account on the website. If you register through the IDP, you must also download an application form to print, complete and submit to your chosen examination center.
Finally, you will be asked to pay the registration fee online, at which point your registration is complete.
When will I receive the results?
When you take the IELTS with the British Council, you gain access to the Test Taker Portal, where you can preview your exam results.
If you take the paper-based test, your provisional results will be available 13 days after the exam. If you take a computer-delivered test, these will be available more quickly, three to five days after the exam.
The official paper copy of your test score will be sent out to your address at the same time.
The British Council provides five paper copies of your score. If you need an IELTS score as part of an application to university, the British Council will send your Test Report Form (TRF) directly to the institution, as they will only accept original documents. There is a charge of €30 for each additional copy.
What are the advantages to having an IELTS score?
The IELTS is an internationally recognized language exam. Known for its accurate testing methods and rigor, an IELTS test score can be the finishing touch on a university application or your CV.
English-speaking universities all over the world require non-native speakers to justify their proficiency in English with an official certificate. The IELTS is one of the most widely accepted scores among universities.
If you're considering working in an English-speaking company or applying for a visa abroad, a stellar IELTS score could certainly come in handy there, too.
Preparing for the test with GlobalExam
So, now you know all about the IELTS, maybe you're wondering where exactly GlobalExam comes in?
We've created a sophisticated e-learning platform that is specifically designed to help you prepare for and pass rigorous international language exams, just like the IELTS.
You can access a selection of our learning materials with a free account, but a Premium subscription gives you full access to all our revision materials, training exercises and mock exams.
To take your revision plan to the next level, we advise using our handy Study Plan feature. With this tool, you can set your own learning objective and we'll organize your study plan into manageable chunks to help you get there.
Dip into Listening exercises, for example, and we'll mark your progress until you come back.
The IELTS opens doors to higher education, the world of work and opportunities abroad. So, what are you waiting for?