This article is all about taking the IELTS test in Milan.
We're here to explain:
What the IELTS is
Practical information on taking the test in Milan
Studying for the exam with GlobalExam
So, if you want to know all about the IELTS, whether you can sit the test in Milan, and how to prepare, this is the article for you!
What is the IELTS?
The IELTS (International English Language Testing System) is an exam designed to test a person's proficiency in the English language. The exam aims to equip speakers seeking to live, work or study in English-speaking countries with an official certification of their language abilities.
There are two types of test: the IELTS Academic and the IELTS General Training. You should choose which version of the test you take depending on what you intend to use your test score for.
The IELTS Academic is designed to measure your English language proficiency for an academic environment. The exam includes more academic-level vocabulary and discussion topics and indicates your ability to apply English to university-level studies. If you're looking to study at undergraduate or postgraduate level at an English-speaking university, this is the test for you.
The IELTS General Training is designed to measure your English language proficiency more generally in everyday situations, including in the workplace. If you're considering immigrating to or working in an English-speaking country, this is the right place to start.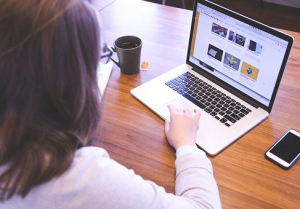 Where to take the IELTS Milan
In Switzerland, the IELTS is administered by the British Council and the IDP. There are several IELTS examination centers across Switzerland, including at the British Council's Swiss headquarters in Bern. There are other test centers in cities like Lausanne, Geneva and Zurich.
If you live close to the Swiss-Italian border, however, you might want to consider broadening your options and taking the IELTS Milan instead. There are IELTS examination centers across Italy and three of them are located in Milan.
You can find their addresses and contact information right here:
| IELTS Milan examination center | Address | Contact |
| --- | --- | --- |
| International House Milan | International House Milan, Viale Brenta 27, 20139 Milano | [email protected] |
| Wall Street English Milano Loreto | Corso Buenos Aires 79, 20124 Milano | [email protected] |
| British Council IT010 | Via Borgospesso 11, 20121 Milano | [email protected] |
If Milan is the most convenient location for you to take your test, all you need to do is register online and turn up on the day.
How much does the test cost?
The IELTS costs approximately CHF 369-410 in Switzerland. This one-off registration fee can vary a little depending on the examination center, the type of test you're taking, and how it is delivered (paper or computer).
In Italy, the IELTS fees tend to range from €241 to €245, with the slightly lower fee for the paper-based test, and the slightly higher fee for computer-delivered. You can take both types of test in Milan.
How do I register?
You can register for the IELTS in Italy through either the IDP ("International Development Program") or the British Council website. It's worth consulting both websites before completing your registration, as each administrative body only lists its own test centers.
Before beginning the registration process on either website, make sure to have the following things to hand:
A valid ID
A payment card
When you access the British Council registration platform, you will be asked to indicate when and where you intend to sit the test, and whether you will require any special arrangements on the day (such as Braille papers, enlarged print or a special Listening CD, for example).
Once you've selected your city of choice, the platform will display the available examination centers in the vicinity and their next available test sessions. The British Council website gives a detailed break down of each individual test time, and the possibility to choose your Speaking test slot.
Once you've selected your session, you will be asked to create an account on the website. If you register through the IDP, you must also download an application form to print, complete and submit to your chosen examination center.
Finally, you will be asked to pay the registration fee online, at which point your registration is complete.
When will I receive the results?
When you take the IELTS with the British Council, you gain access to the Test Taker Portal, where you can preview your exam results. 
If you take the paper-based test, your provisional results will be available 13 days after the exam. If you take a computer-delivered test, these will be available more quickly, three to five days after the exam.
The official paper copy of your test score will be sent out to your address at the same time.
Why should I take the IELTS?
The IELTS is well established, being recognized by over 10,000 organizations all over the world as a reliable certification of a person's English language abilities. For those considering immigrating to an English-speaking country to live, study, or work, the IELTS can be an essential part of the application process.
If you're thinking about moving to an English-speaking country, such as Australia or Canada, for example, the IELTS could be the way to secure a visa.
Preparing for the test with GlobalExam
If you're ready to go with your preparations, GlobalExam is here to help. Our e-learning platform offers learners three central learning tools:
Study sheets and revision
Training mode
Exam mode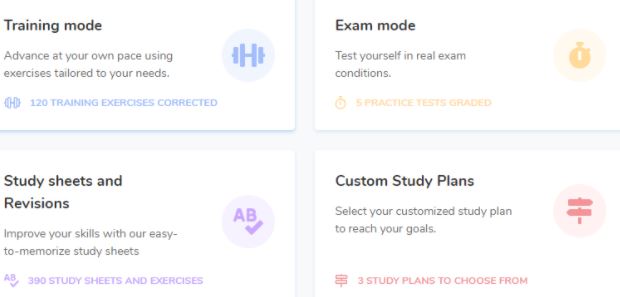 On GlobalExam, we have learning resources specifically designed to prepare you for the IELTS exam. Our exercises and mock exams mirror the format, style, and content of the official test so that there are no surprises on the big day.
If you subscribe to our Premium service, you'll even have the chance to review your progress using our Statistics and Corrections mode. This way you can understand exactly where you've gone wrong and correct it for next time.
The IELTS opens doors to higher education, the world of work and opportunities abroad. So, what are you waiting for? Start studying today!