How to Prepare for Your Interview?
After sending your cover letter in English and your CV, you managed to get an interview. Preparing for a Job Interview in English might appear stressful, but it doesn't have to be. It is important to take your time planning and preparing the interview in English. When you are preparing for your interview in English, there are some factors you should keep in mind. 
First comes the basic preparation that you'd do for an interview. It covers things like researching about the business, laying out how you will introduce yourself, your qualifications, and your job experience. Then, you can move on to researching frequently asked Interview questions, and planning your answers in advance. There are some questions that are commonly asked during an Interview in English: 
How would you describe yourself? 

What do you have to offer to the company? 

Why do you want to work here? 

What are your strengths and shortcomings? 

Can you work well under pressure? 

When can you continue? 

What is your salary budget? 
Preparing for these frequently asked question, along with practicing your verbal skills during an answer will help you during the Interview. If you have a weak command on the English Language, practice speaking out loud so you can improve your verbal skills. Whichever country you belong from, it is important to research questions related to your own country to meet the Interviewer's expectations. The last step would be to practice speaking as much as you can if your first language isn't English. Practice and research will go a long way for you. 
Interviewing in English: 10 Tips for Success
In order to excel at your Job Interview in English, you need to follow these 10 tips for success that will help you prepare for the interview. 
It is important that you do your complete research about the company, the position you are interviewing for. You can start this by looking at their website. This will provide you with some clarity over deciding 'why you want to work here?' 
A little practice goes a long way. Before your Job Interview in English, you can prepare a set of questions and conduct a fake interview with a family member or friend, so you can spot out your fall outs. As a result, you will feel confident in your English speaking skills. 
Preparation is the key. Make sure you are there on time, and you have prepared a professional mobile phone and email address for networking. 
At the day of the Job Interview, make sure you have all your materials present with you. That will be your resume, references, etc. It is possible your interviewer may ask for extra copies. 
During a job interview, the first thing that will be asked of you is, 'What are your strengths?' After researching the company, the position they are offering, you should be able to identify what you can give to the company. 
When you are asked the question, 'What are your weaknesses?' Make sure you are able to give out a compact answer about what you have a problem with. 
Make sure to keep your social media profiles professional. Your interviewer may look at your LinkedIn, Twitter, or any other profile to grab an idea about how you are. 
Appearances leave a lasting impression on the interviewer. That is why it is crucial to groom yourself and look professional. How you choose to dress will speak a lot about your personality. 
Always keep a positive aura surrounding you. It is pertinent to hold eye contact, a sincere smile can make everyone feel at ease, and the interviewer will know you are excited about working. 
Take out a moment to say thank you after the interview is over, as this small act can create a huge impact on the interviewer. Or you can send them a thank you via email.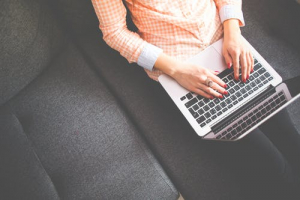 Improve Your English with Global Exam
If English is not your first language, you can easily improve your English skills with GlobalExam. Many job interviews are carried out in English, which is why it is important to be well prepared. You can try our Business English training to improve your professional skills. Business English is a learning experience with the following objectives:
to strengthen English skills by profession with a job-oriented course, such as for marketing, customer service, HR, etc.
to reinforce basic skills that are valid for more than one job, regardless of your industry, such as communication during meetings, conferences, writing emails, congratulating teams, etc.
to complete a program adapted to your level, with a placement test to help you determine where you stand.The content is based on videos produced by our English teachers. Altogether, there are 25 courses with real work situations for full immersion.
At the end of each course, you will get a certification. By following our tips on how to go through an interview in English, you will build your confidence, and you will have the best chance of being hired. Try our online English course on the Human Resources sector.