If you're planning on taking the IELTS test and need information regarding the format or the pattern of the exam, we have gathered the answers to your questions. In this article, you will find out about:
The format of the IELTS Academic Test : Listening, Reading, Writing, Speaking.
How to train online with GlobalExam
Scroll down to find out more.
What Is the Format and the Structure of the IELTS Academic Test?
IELTS stands for International English Language Testing System and is the most renowned English-language tests in the academic world. It aims at assessing the English level of non-native English speakers. The IELTS test is accepted in nearly every English-speaking country (UK, Australia, Canada…) and in more than 3,000 institutions in the USA. There are two versions of the test: the Academic vs the IELTS General Training test.
There Are Two Versions of the IELTS Exam:
➤ Academic IELTS – it is intended for candidates wanting to enroll in academic institutions and study abroad. It is the version we are going to discuss in this article. If a university requires that you take your IELTS test to enroll, it refers to the IELTS Academic. It assesses your English speaking skills at an academic level.
➤General Training IELTS – it is intended for people who want to improve their level of English language for work or immigration purposes.
Both IELTS tests last 2 hours and 45 minutes and assess the candidate's ability to read, speak, understand audio conversations and write in English. The Listening and Speaking sections are the same in both Academic and General Training but Reading and Writing tasks are different. There are no level differences between the Academic and General Training, only the subject addressed change.
You'll complete the Listening, Reading and Writing sections on the same day, with no interruption. You can take the Speaking section up to one week before or after the other tasks. Both test formats are equivalent and results are worth the same even though the Academic IELTS is the most taken test of the two kinds.
If you wish to have more information about the IELTS Life Skill exam and IELTS Computer-based version, please read our articles.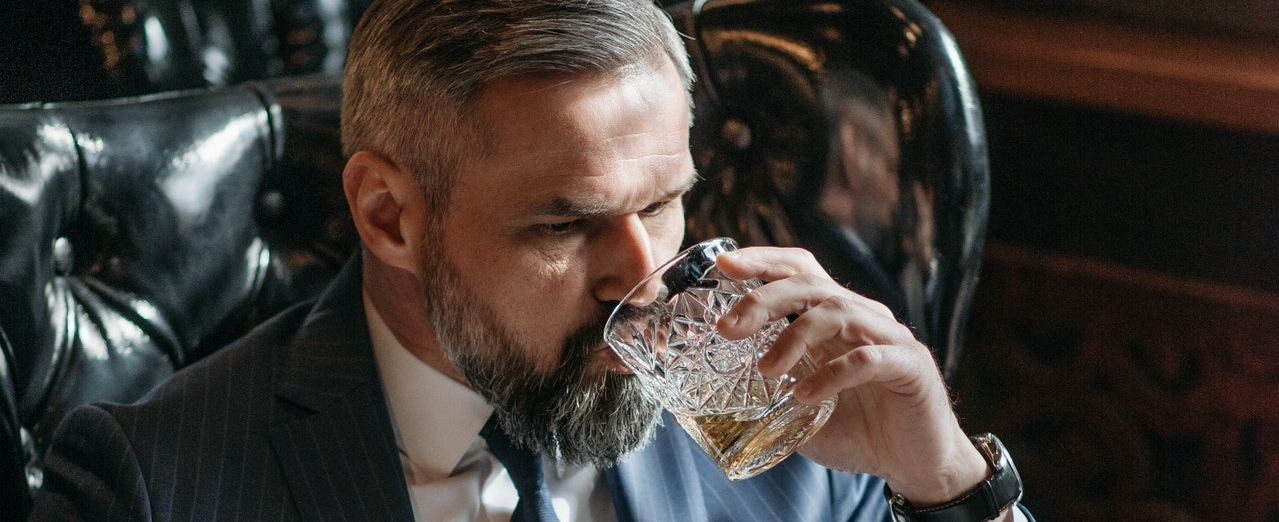 ---
IELTS Academic Test Format – Listening Section
Find out the format of the IELTS Listening Section:
➤ Instructions:
You'll listen to 4 recorded conversations. Each recording features a different type of discourse: everyday conversation, monologues taking place in an everyday context (the news for example), conversations in classrooms, etc.
Recording 1 – a conversation between two people set in an everyday social context.
Recording 2 – a monologue set in an everyday social context, e.g. a speech about local facilities.
Recording 3 – a conversation between up to four people set in an educational or training context, e.g. a university tutor and a student discussing an assignment.
Recording 4 – a monologue on an academic subject, e.g. a university lecture.
➤ Duration:
30 minutes (plus 10 minutes transfer time for the paper-based test).
➤ No. of questions:
40.
➤ Task Types:
For each of the four recordings, you will be asked a question which can be a multiple choice question, an exercise consisting of completing a sentence, filling in a diagram, a card, a form or other.
Matching – candidates must match a numbered list of items from the listening text to a set of options on the question paper. The set of options may be criteria of some kind.
Plan, map, diagram labelling – candidates must complete labels on a plan (e.g. of a building), map (eg of part of a town) or diagram (e.g. of a piece of equipment). The answers are usually selected from a list on the question paper.
Form, note, table, flow-chart, summary completion – candidates must fill in the gaps in an outline of part or all of the listening text. The outline will focus on the main ideas/facts in the text.
Sentence completion – candidates must read a set of sentences summarising key information from all the listening text or from one part of it. They then fill a gap in each sentence using information from the listening text. A word limit is given, for example, 'NO MORE THAN ONE WORD AND/OR A NUMBER'.
➤ Marks:
Each question is worth 1 point.
➤ Answer method:
Multiple choice and short answers:
Multiple choice – a question followed by three possible answers, or the beginning of a sentence followed by three possible ways to complete the sentence
Short-answer questions – candidates must read a question and then write a short answer using information from the listening text.
---
IELTS Academic Test Format – Speaking Section
Find out the format of the IELTS Speaking Section:
➤ Instructions:
You will be expected to respond to basic questions about yourself and your background, before discussing with the examiner a topic as prompted by a task card. Towards the end of the test, there will be the opportunity to discuss the topic on a more conceptual level.
There are 3 parts in the General Speaking section.
Part 1 – consists of a general introduction during which you are asked questions leading you to talk a little about yourself.
Part 2 – requires you to talk about a specific topic drawn among many subjects. You will be allowed to take and use notes to organize your thoughts. In this exercise, you can share your point of view and arguments.
Part 3 – you will be expected to engage in an extended discussion about the previously drawn subject, in a more hypothetical or conceptual development, like:
➤ Duration:
11 – 14 minutes
➤ No. of questions:
3 parts
➤ Task Types:
Part 1 – the examiner introduces him/herself and checks the test takers' identity. They then ask the test takers general questions on some familiar topics such as home, family, work, studies and interests. To ensure consistency, questions are taken from a script. Part 1 lasts for 4–5 minutes.
Part 2 – you are given a particular topic, and points to cover when you talk about it. You then have one minute to prepare your talk. The examiner will invite you to talk for 1 to 2 minutes, and will stop you after 2 minutes. They will then ask one or two questions on the same topic.
Part 3 – you will discuss issues related to the topic in Part 2 in a more general and abstract way and, where appropriate, in greater depth.
➤ Marks:
The skills that will be assessed are fluency and coherence, lexical resources, grammar and pronunciation.
---
IELTS Academic Test Format – Writing Section
Find out the format of the IELTS Writing Section:
➤ Instructions:
The Writing test is divided into two parts: "Writing 1" and "Writing 2".
Task 1: It consists of writing a report after analyzing a document, graph, table, etc. You have 20 minutes for part 1 to write about 150 words.
Task 2: An essay of at least 250 words to be written in 40 minutes.
➤ Duration:
60 minutes
➤ No. of questions:
2 questions
➤ Task Types:
There are two Writing tasks to complete:
Task 1 – You may be asked to describe facts or figures presented in one or more graphs, charts or tables on a related topic; or you may be given a diagram of a machine, a device or a process and asked to explain how it works.
Task 2 – You will be given a topic to write about in an academic or semi-formal/neutral style. Answers should be a discursive consideration of the relevant issues. .
➤ Marks:
IELTS Writing Task 1 and Task 2 scores are calculated on 4 criteria:
Task Achievement (TA) = how well you answer the question.
Coherence and Cohesion (CC) = how well is your text structured.
Lexical Resource (LR) = how good is your vocabulary.
Grammatical Range and Accuracy (GRA) = how good is your grammar.
Each criterion is worth 25% of the total Writing test mark.
---
IELTS Academic Test Format – Reading Section
Find out the format of the IELTS Reading Section:
➤ Instructions:
There are three texts to read with questions on each reading. The IELTS Academic presents a variety of texts to read coming from newspapers, books or magazines. These are descriptive, factual and analytical texts. The reading module also includes diagrams, graphs or illustrations.
For the third reading, you could have a text about the fight against Ebola and the fact that blood from survivors does not help, but a malaria drug might. The exercise, after reading the text, would be to fill in the blanks in a table.
➤ Sources:
Texts are taken from books, journals, magazines and newspapers, and have been written for a non-specialist audience.
➤ Duration:
60 minutes
➤ No. of questions:
40
➤ Task Types:
You must choose the best answer from four, five or seven alternatives.
You will be given a number of statements and asked: 'Do the following statements agree with the information in the text?
You will be given a number of statements and asked: 'Do the following statements agree with the views/claims of the writer?'
You must locate specific information within the lettered paragraphs/sections of a text.
You must match headings to the correct paragraphs or sections.
You must match a set of statements or pieces of information to a list of options.
You will be asked to choose the best way to complete a sentence from a list of possible options.
You must complete a summary of a text with information drawn from that text.
➤ Answer method:
Multiple choice.
---

IELTS Academic – Best Training Materials on the Market
For the IELTS test, training is the basis for success and is fundamental. There are many solutions, and GlobalExam is one of them. We offer free or paid training depending on your needs and have a totally free IELTS ebook you can access anywhere once downloaded.
It is important to understand the test format, the content, and the question and task types for each section. Sample questions help you prepare for your IELTS test, and give you an idea of what to expect in the Listening, Reading, Writing and Speaking tests.
Practice tests for Listening, Speaking, Reading and Writing are key to understanding your progress. Listening scripts; sample Writing responses, sample Speaking tests and examiner comments are invaluable.
GlobalExam has all the preparation material you need for your IELTS General training, and to give you the best chance of success in the IELTS Academic test.
Prepare For Both IELTS Tests Online With GlobalExam
GlobalExam has developed an easy-to-use interface to help you train for the IELTS test by finding the right method and then focusing on the essentials.
This online platform offers an intuitive and well-organized interface, with content designed by foreign language teaching experts.
The IELTS specific training includes the following tools:
120 exercises
5 mock exams
3 personalized study plans to choose from
390 study sheets with practice exercises
Statistics and corrections
You can test our system for free (there is no obligation!) and get a free mock exam.