What is the TOEFL exam and how to register? How to prepare for the day of your exam and what to expect? Stay with us: we have the answers to all your questions, and more specifically:
– What is the TOEFL Home version and how it differs from its classical version;
– How to register for the TOEFL IBT Home Edition;
– The equipment and environment required to pass the test;
– What to expect on the day of your exam.
Are you ready? Let's get started!
TOEFL at Home: What Is It and How Is It Different From the Normal Version?
The TOEFL IBT at Home Edition is a more convenient and safer way for test takers who prefer passing their test from home rather than at the test center. Despite the different setting in which the exam takes place, it does not differ from its classical version. Indeed, the content, format and on-screen experience is identical to a test taken at the test center.
This article will solely be focusing on the TOEFL Home Edition. However, if you want an in-depth guide for registering for TOEFL IBT we have created one just for you, so make sure you check it out.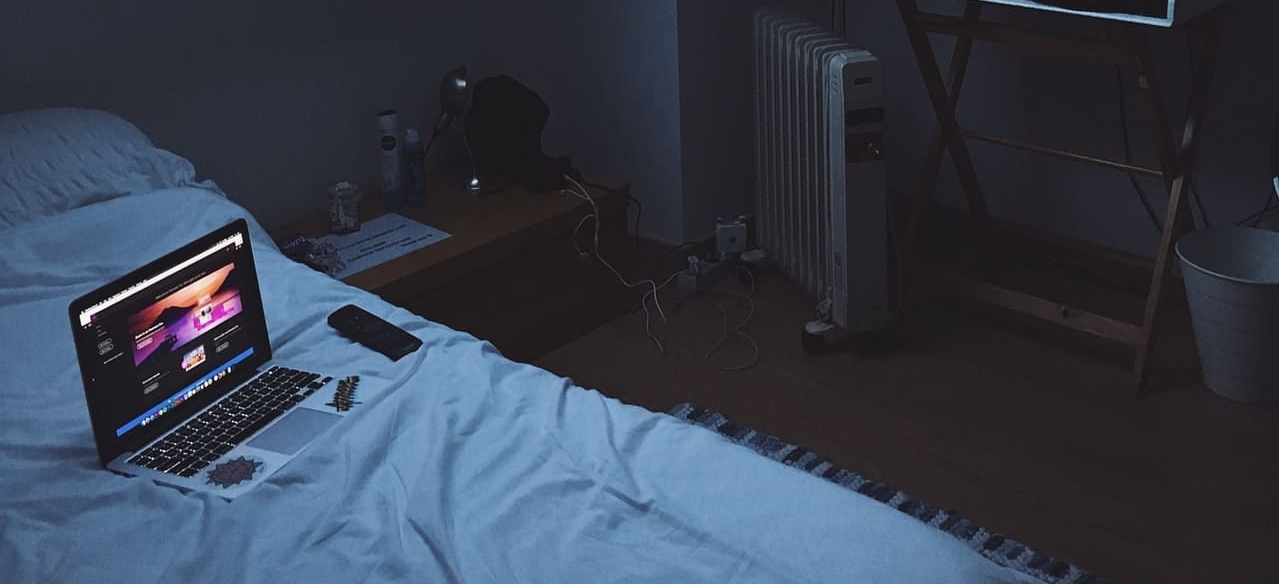 TOEFL at Home Exam: Step-by-Step Registration Tutorial
In order to register for an at home appointment, you need to follow certain steps. These are all easy and straight to the point:
1) Create your account
If you do not already have an ETS account, you must create it. We have written an article on how to create an account and register for the TOEFL to help you during this process. This will allow you to schedule your test, view your scores, and update your profile. In 5 steps, provide your information and submit to create your account!
2) ID Requirements
When registering for your test, you are required to enter your identification (ID) information.
Your ID requirements are dependent upon where you plan to take your test and your citizenship. To review both the country-specific and general ID requirements, enter the name of the country/location where you plan to take your test on the TOEFL website!
Nonetheless, with few exceptions, your ID documents will have to meet the following requirements. Your ID document has to:
be an original document (photocopies or documents presented on an electronic device are not accepted);
be a government-issued national/state/province identity card that is issued and recognized by the country where you are a citizen or resident;
be valid (non-expired);
include a recent and recognizable photograph;
include your full name that exactly matches the one you used to register (excluding accents or diacritical marks);
include your signature (the name on the ID and the signature name must march).
3) Choose your date
Once you create your account and make sure you fulfill the ID requirements, you can choose the date of your exam. To do so, select Register/Find Test Centers on your TOEFL home page.
On the Find Test Centers and Dates page, select the option for the Home Edition. Then, verify your email address, select your time zone and choose the 2-months period during which you would like to take the test.
You will then be able to select an available test date and time and click "Register for this test".
Note: The option to pass your test at home depends on the country of your account address and hence, you will only see the Home Edition option if your country is eligible.
4) Proceed with the payment
After you selected the day and time of your exam, follow the directions to continue your registration and pay for your test. Once you complete the registration process, you will receive a confirmation email from ETS with your test appointment information and the link to launch the test. Be sure to keep this email safe in your mailbox until D-Day!
Note that the cost of the TOEFL exam is the same for both the IBT and Home Editions.
What Are the Conditions for Passing the TOEFL Test at Home?
Before you register for your test, you must make sure that your testing room and material meet certain requirements. If you do not meet these requirements on the day of your exam, you will not be able to test and will not receive a refund or a free reschedule. Make sure you read carefully the requirements below:
What equipment do I need?
Computer
You must be using a desktop or laptop computer; tablets or mobile devices are not allowed

PC: Windows operating system, versions 10 or 8
MAC: Mac OS X® 10.5 or higher (10.13 High Sierra is recommended).

Use a Chrome or Firefox browser
Browser download and equipment check

Download and install the ETS Secure Test Browser on the computer you will be using for your test. In order to fully install the browser, run the file after downloading it.
Once you see the following message "Success!
You have installed the ETC secure test browser" you can close the browser. You can download the browser directly via the ETS website.
Before the test, run the ProctorU Equipment Check from the computer you will use. If you fail the equipment check, make sure to fix any issues before test day.
Computer firewalls and security applications can interfere with the test delivery software. If you experience this issue, you may need to disable or reconfigure your applications prior to the test.
Speaker
To hear the proctor, use an internal or external speaker.
Earphones or headsets are not allowed during the test.
Microphone

Use an internal or external microphone that is not part of a headset to communicate. with the proctor
Camera
The camera can be a built-in camera in the computer or a separate webcam.
The camera must be able to be moved to show the proctor a 360-degree view of the room, including your tabletop surface, before the test.
In what environment should I pass the test?
You have to be alone in a room with no one else entering during the test. You cannot take your test in a public space.
You must close all doors in the room before beginning the test.
Your computer and keyboard must be on a desk or other tabletop surface.
Position your table and chair so the door to the room is visible to the proctor.
The tabletop and surrounding area must be clear of all other items, including cell phones (except for checking in), cameras, notes and study materials.
You must sit in a standard chair and cannot sit on a bed, couch or overstuffed chair.
Food and drinks are not allowed during the test.
What are the clothing/appearance requirements?
Your ears and face must remain visible throughout the test. It should not be covered by hair, a hat, or any other items. Religious headwear is nonetheless permitted as long as your ears remain visible.
You should dress appropriately for the test. You will indeed be monitored via camera by the proctor, and your photo will be shared with institutions that receive your scores.
Avoid wearing any jewelry or any other accessories (e.g. headbands, tie clips, barrettes etc.)
Can I take notes during the test?
For security purposes, you will not be allowed to take notes on regular paper.
To take notes, you may use the following:

1 small desktop whiteboard with erasable marker, no pencil or pen
1 sheet of paper inside a transparent sheet protector, with erasable marker

At the end of the test, you will need to show to the proctor that all your notes have been erased
What Should You Expect on the Day of the TOEFL at Home Exam?
In order to be fully prepared before your test, it is important to know what to expect. This will also help you be more relaxed and do your best during your test! Before the D-Day, here is a glimpse of what you can expect:
Before your test session starts
Run a final ProctorU Equipment Check and resolve all issues before your appointment time.
Close all browsers and applications not needed for the test. This can also help prevent bandwidth issues during your test.
Gather the material you will be needing for your test:

Passport or other acceptable ID (see ID requirement above)
Acceptable note taking materials (whiteboard or plastic transparency sheet that can be erased in view of the proctor)
Cell Phone or hand-held mirror for check in

Make sure that your testing area meets all the environment requirements (see requirement above).
As previously mentioned, make sure you are dressed appropriately and that both your face and ears are visible to the proctor.
Checking in at the time of your appointment
At the time of your appointment, click on "start your test" in your appointment confirmation email. You will have 12 minutes after your scheduled time to begin your check in. Important: If you have not checked in by that time, your test will be canceled and your fee won't be refunded.
Select "Start Session"
Complete the authentication steps, which include showing your ID to the proctor. The name of your ID must match the name on your ETS account.
The proctor will review the exam rules and request access to your computer screen for monitoring purposes.
The proctor will ask you to use either a hand-held mirror or cell phone to show your computer screen.
The proctor will ask you to move the camera on your computer to show a 360-degree view of the room. This includes your tabletop surface and any other places in the room that the proctor may wish to inspect.
The proctor will launch the ETS Test Browser and enter the ETS ID and password to access the test.
You can expect this process to take approximately 20 minutes.
During your test
The entire session will be recorded by ProctorU and monitored by a human proctor. Your photo will also be taken and shared with institutions as part of your TOEFL IBT report.
Generally, make sure to follow all testing rules, including on unauthorized material and testing area requirements as listed above. Otherwise, your test may be cancelled and your fee will not be refunded. Find more information on ETS rules and regulations on their website!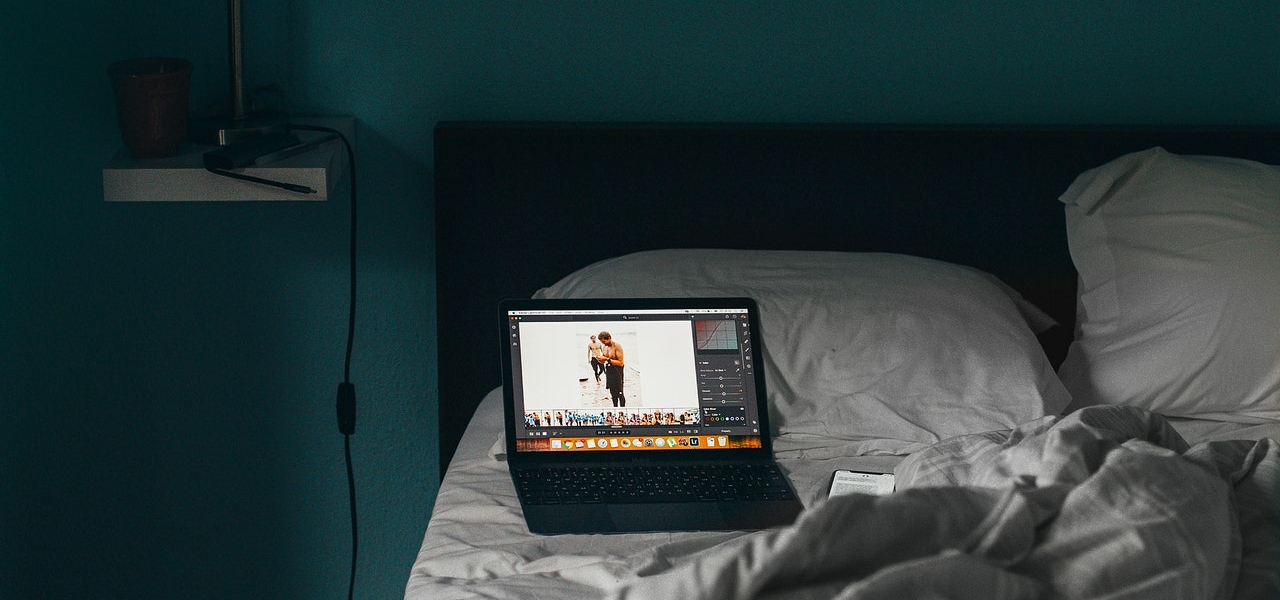 What Happens After the Test Is Over and What Should You Do?
It is important to know what happens after the test as well.
Accessing your results and scores
You can receive your results in two different formats:
Electronic Score Reporting: You will receive your scores in your ETC account. This can take between 6 to 10 days after your test.
Paper Score Reporting: Due to mandatory business restrictions related to COVID-19, there may be a delay in the delivery of score reports. Most paper score reports are being sent from ETS 1 to 2 weeks after the test date.
Your scores will be sent to any institutions you previously selected during your registration.
You can also order additional score reports. This can be done through your ETS account.
How can I register for a new test?
Your results are not the ones you expected? No worries! You can register for a retesting:
For another TOEFL IBT Home Edition appointment, follow the same procedures as listed above and on their website.
For a TOEFL IBT test at a test center, select your appointment on your ETC account depending on available dates.
For either of the above, you cannot complete a test more than once within a 3-day period.
Prepare Your TOEFL IBT to the Perfection Online With GlobalExam
GlobalExam is one of the leading e-learning platforms dedicated to online preparation for language tests! Our platform allows you to practice in real exam conditions through standard exercise and practice exams. With GlobalExam, you will be able to continuously improve your language skills and be fully prepared before the day of your test!
In particular, our platform includes the following elements:
The Training mode: you will be able to practice and focus on particular sections of the test;
The Exam mode: this option allows you to complete mock exams in real test conditions;
Statistics and corrections: each exercise and mock exam gives you a detailed correction per question with explanations.
Scores are also automatically displayed and can be viewed at any time in the statistics tab. This also allows you to see your shortcomings and strengths and improve!
Revision sheets: you will be able to review the vocabulary and conjugation needed for your test.
Revision planning mode: you have the possibility to follow a revision route, with specific exercises to reach your goals over a given period.
With multiple online exercises, practice exams and online learning tools, GlobalExam will be your key to success! Are you ready to join us on this learning journey?