Basically, TOEIC Bridge (Test of English for International Communication) is a test of a person's English just as the regular TOEIC test is; however, TOEIC Bridge is intended for people with a lower level of English: beginners to lower-intermediate level. The TOEIC Bridge is used as used by institutions as a test for new language learners that might not have confidence in their English abilities.
A key difference of the TOEIC Bridge from other similar tests is that it assesses a test taker's ability to listen to and read English from everyday situations rather than academic or business situations. TOEIC Bridge is administered by ETS (Educational Testing Services), which is an American firm.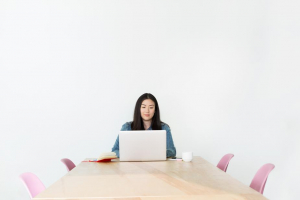 If you want to learn more about the differences between the TOEIC and the TOEIC Bridge, come and read the next article.
Overall presentation
TOEIC Bridge is different from the standard TOEIC test. For instance, the speaking on the listening section is slower and the pauses are longer. Test content is focused more on everyday English that you could use with your family and friends. It is a paper-based test with answers marked on a score sheet in pencil. The length (about one hour in total) and format of each section is below:
Listening is approximately 25 minutes with 50 questions.
Reading is approximately 35 minutes with 50 questions.
Test Content
The TOEIC Bridge assesses listening and reading. Briefly, the content of the sections is as follows:
Listening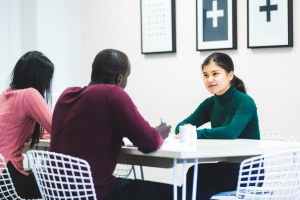 Listening test, test takers will be asked to respond to descriptions, questions, conversations and talks in English. There are four parts to this section:
Part 1: Four Pictures: there are 6 questions
Part 2: Question-Response: there are 20 questions
Part 3: Conversations: there are 10 questions
Part 4: Talks: there are 14 questions
Reading
There are three parts in this section.
Part 1: Sentence Completion: there are15 questions
Part 2: Text Completion: there are 15 questions
Part 3: Reading Comprehension: there are 20 questions
Prices
The price of taking the TOEIC Bridge test will vary from place to place due to the local cost of living and differences in currency exchange rates.
To find out about prices in your region, it is best to contact your local EPN (ETS Preferred Network) office. Use the following link to find a test centre near you:
https://www.ets.org/epn_directory
Only sit for a test at an official test centre; never take a test with a business that cannot be verified as an official ETS test centre.
Scoring and Levels
Scores are valid for a two year period and measure a test taker's English proficiency at the time that a test is administered. After two years, you would need to take another test if you require official validation of your English abilities.
Scores range from 10 to 90 on each section of the TOEIC Bridge for a total score range of 20-180. A score of 40 in listening, for example, would indicate an A1 level on the CEFR (Common European Framework of Reference for languages) in that skill, while a score of 85 in reading, for example, would indicate B1 level on the CEFR in that skill.
Training with GlobalExam
To do well on any kind of language test, you need to prepare and practice. It can be rather daunting. Where do you begin? Which tense should you learn first? How can you practice a test under real-life conditions? That's where GlobalExam can help since language test preparation is what we do.
We have the materials, the practice tests, the personalized progress metrics and feedback along with a variety of plans to choose from that will let you attain your goal.
Each of our premium plans offers 60 sample exercises and access to a total of 15 training hours and 1500 questions with answers.
Additionally, there are three practice tests with timed, real-life test conditions. We create a study plan just for you that is designed to fit with your upcoming test date.
You can practice with targeted study sheets and grammar and vocabulary study sheets along with the ability to review important exam topics.
Our plans
Free services are intended to give you a taste of what we have to offer. This includes two sample exercises and vocabulary and grammar study sheets. There is no cost to try.
Premium plans range from :
29.90€ for a weekly plan
59.90€ for a monthly plan
99.90€ for a quarterly plan
199.90 for a year-long plan
You can choose to study with us for only the needed time; you need never spend your money on extra study time that benefits the firm, but not you-flexibility is a central aspect of our service to you.
Any device, any time
You can use your device of choice whether it is a laptop, a tablet or a smartphone. This multi-device training option allows you to practice the TOEIC Bridge at home, school or on the subway.