All that you need to know about the DELF B1
We are going to go over the DELF B1 exam and explain what you will find on the exam and what a candidate has to do. Also, we'll let you know what things such as DELF, B1 and CEFR mean as the terms get used quite a bit for language exams. Then we're going to let you know what we at GlobalExam can do to help you prepare for the DELF B1 exam.
Being aware of what's on an upcoming exam, being familiar with the scoring and terminology is a good first step in preparing for an exam. You get it, so read the blog and learn.
Take some time and check out the category Get A Good Score At The DELF Exam On All Levels we have written for you.
What is the DELF B1?
Basically, DELF (Diplôme d'Etudes en Langue), which has four exams, is designed to test  A1, B1,A2, B2, C1, C2 (CEFR). The CEFR is the Common European Framework of Reference for Languages and is the standard by which exams, books, courses etc. align themselves.
Here is a brief description of the CEFR B 1 level:
B1 Low-intermediate to intermediate: B1 level people are able to express themselves in familiar daily situations and to deal in a general way with non-routine information that isn't too demanding. This person can function day-to-day quite well, but would not be able to cope with academic situations or detailed writing.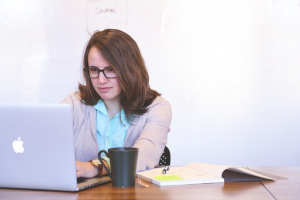 DELF B1 the test format
This level of the DELF exams recognizes that a candidate should be independent. The candidate can maintain interaction and maintain a discussion and give his or her opinion.
Listening
There are comprehension questions, relating to three recordings, which are played twice for exam candidates. The maximum length of a recording is six minutes, and the overall time for this section is around 25 minutes
Reading
There are comprehension questions, relating to two written documents. The candidate will encounter the following:
Need to extract useful information concerning a particular task
Need to analyze the contents of a document of general interest.
This part lasts for about 35 minutes.
Writing
A candidate will need to express personal opinions on a general topic. Writing is evaluated on the following:
answer the question asked and wrote the required length of words (about 180 words)
able to describe facts and events accurately
able to express your ideas, your feelings and your response to a topic in a clear manner
ideas and the structure of your writing is logical
Elements such as vocabulary range, grammatical accuracy and spelling are assessed as well. This part of the B1 DELF exam lasts for about 45 minutes.
Speaking
There are three parts in this section of the exam:
A guided conversation
An interactive exercise
An expression of opinion on a document
The speaking section of the DELF B1 exam lasts for around 15 minutes with 10 minutes to prepare your responses. A DELF examiner will guide the speaking section.
The total time for the four sections will be 1 hour and 45 minutes.
Scoring
The total score of the exam is out of 100 with each section being of equal value (25 points). To pass the exam, a candidate has to score more than 50 points overall with a score of at least 5 points for each section.
Global Exam-how we help you prepare
GlobalExam is an online test preparation specialist; everything is online, so you can access our materials 24/7, 365 days a year. There's no need to get on the subway and rush to an evening class.
To get to know us, we offer some free stuff such as 5 typical exercises and 200 study sheets.
If you want your exam preparation for the B1 DELF to really work well, then you should try our premium package (€29.90).
Here's what we have 11 mock exams to give you the feel of the DELF B1 that are done under simulated test conditions. In addition, we have 2200 questions with corrections since knowing what you did wrong this time is essential to getting it right the next time.
There's more. We have 60 training hours-very beneficial and useful for your exam success. And then, we have 3 personalized study paths, allowing you to choose the path that works best for you. Not to mention that we have 200 study sheets –we have organized everything for you, so you can focus on the learning, and our statistics, tracking your progress so that you know where you are currently and empower you to set goals.
Our excellent staff know test preparation, DELF exams and how to motivate you to become a successful exam candidate. Get ready for the DELF B1 level exam and improve your score at the test with us at GlobalExam.