If you're hoping to learn German, you've probably thought about learning German in Germany. That's the dream for any language student, right? From Berlin to Frankfurt, and dozens more cities in between, Germany is teeming with excellent language academies that can help you gain fluency in German. This guide will tell you everything you need to know about going to Germany to learn German, including:
Why learn German how to become fluent, especially in Germany;
The top language schools in Berlin;
The top language schools in Munich;
The top language schools in Frankfurt;
The top language courses in German universities;
The top German summer courses and study abroad programs;
The best way to prepare for learning German in Germany.
So if you're interested in finding out how and where you can learn German in Germany, keep on reading.
Let's dive right in.
Why Is It a Good Idea to Try to Learn German in Germany?
Whether you're taking a German language course at a school in New York, Beijing, or Berlin, the structure of the course can be extremely similar in all cases. A good German language course will present you with new language, including vocabulary and grammar, provide detailed and personalised corrections, give you opportunities to practice the language, and validate your new German skills with a certificate. But a huge difference can be seen once you leave your German school, or sign off your German online course — and this difference can have an enormous positive impact on your German studies.
If you're spending most of your day interacting with everyone around you in German, from the mailman to the butcher, you'll certainly progress much faster, and you'll also gain skills for communicating in German. Any language school can teach you how to ask for direction in German, but only in a German-speaking country can you actually leave the classroom and start practicing those skills immediately — at least, not without getting some quizzical looks from the confused citizens of New York or Beijing!
Being surrounded by the language will also be extremely motivating for you, as you will have immediate proof of how your hard work is paying off as you're able to navigate more and more complex daily life situations by communicating in German.
However, do not forget that Germany is not the only place where you can learn German. If you wish to explore some more options, feel free to take a look at our article about the 7 best places to learn German in Germany, Switzerland and Austria.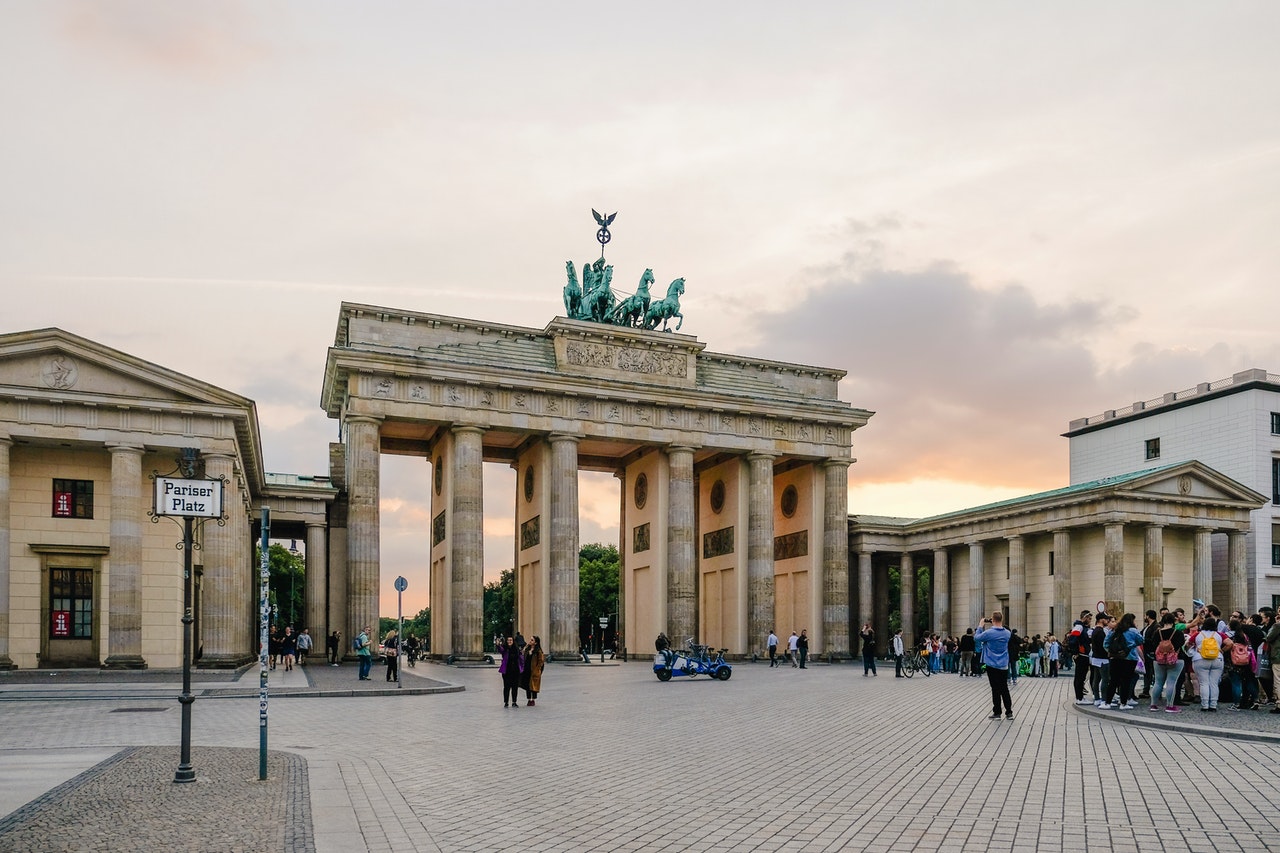 Top 3 Best German Learning Language Schools in Berlin
The language schools in Berlin are perfect for learning German for beginners as well as intermediate and advanced users.
German Language School Berlin
Head to German Language School Berlin and you'll enter a huge park-like campus in the trendy "Plrenzlauer Berg" historic center of Berlin. This language school offers courses in all levels for general German and business German, including after-class activities to explore Berlin and start putting your new skills into practice. GLS also helps students find accommodation with two boutique hotels available right on campus, as well as more affordable student residence or homestay options. The German Language School Berlin has been named one of the best schools in Germany with the Star School Germany award no less than 5 times, proving it deserves a spot among the best language schools to learn German in Berlin.
Sprachsalon language and art salon in Berlin
Sprachsalon is a small private is a small language school in the southern Neukölln area of Berlin, offering a friendly, personal atmosphere and a range of course options including intensive and semi-intensive courses, evening or weekend courses, lunchtime courses, grammar courses, conversation courses, and individual lessons. The experienced teachers all have degrees in Humanities and ensure each student gets the attention they need with small classes of 6-12 students. The Sprachsalon also regularly transforms into a Kunstsalon (art salon) where a wide range of artwork from various countries is displayed. If you'd like to both learn German in Berlin and put it into use by discussing beautiful works of art, this is the school for you! You could also use the experience you've gained here to teach your kids German!
ALPADIA language schools in Berlin and Frankfurt
Perfectly located in the Schöneberg district, one of the most beautiful and well-connected areas of the city, ALPADIA offers a great range of options including standard German courses as well as unique courses such as the work & study course and internship program. The school also offers host family stays or help with finding accommodation: whether you'd like to keep practicing your German at home, or have a place all to yourself, ALPADIA can help you out. The language school also organizes social outings such as museum visits, Biergarten evenings, open-air cinema evenings, and excursions to Dresden and Potsdam, where students can start applying German outside the classroom yet in a friendly and familiar atmosphere. ALPADIA also has schools with German courses in Frankfurt and Freiburg in Germany as well as Engelberg and Leysin in Switzerland.
What Are the Best German Language Schools in Munich?
BWS Germanlingua in Munich and Berlin
BWS Germanlingua is another excellent school where students can learn German in Munich. BWS Germanlingua gives the option to choose between group courses or private lessons, with small classrooms of maximum 12 students (but usually around 7). This school teaches according to the CEFR standards to enable students to easily monitor their progress and language level. BWS Germanlingua also has schools in Cologne and Berlin, all with highly qualified teachers and a curated student-oriented approach. The schools also include a fully equipped kitchen where students are encouraged to hang out and get to know each other during the course breaks, motivating them to learn from each other and start using the language to make friends.
Did Deutsch-Institut in Munich, Frankfurt and Berlin
Did Deutsch-Institut offers online, general, exam preparation, work-oriented, and university pathway German courses complemented by a culture and leisure program to discover Munich together with the other course participants. Its central location near the train station includes an Internet cafe with computers, a cafeteria, and a large roof terrace with table tennis, encouraging students to mingle and get to know each other. Did Deutsch-Institut also offers help finding accommodation with a local host family, a youth hotel, or a student residence. You can take their courses not only in Munich, but also in Frankfurt, Berlin, or Hamburg.
List of the Best German Language Schools in Frankfurt
Sprachcaffe in Frankfurt and Munich
Sprachcaffe is a highly rated language school with a unique and open-minded atmosphere, encouraging students to learn without fear and meet interesting people from all over the world. The courses are short and intense, 1-2 weeks long with 15 to 22.5 lesson hours per week, and exciting social activities organized for practically every afternoon and evening. This course format is built for travelers who would like to explore a German city and its culture, make long-lasting friendships, and above all have fun through their German-learning experience. The school even organizes accommodation with the other students, as well as homestays with Germans, or hotel accommodation for a more holiday feel. Sprachcaffe has over 30 schools around the world, including Munich.
Home Language International stays in Frankfurt and around Germany
Home Language International offers full immersion programs with the unique opportunity to live and study in your teacher's home for private lessons, shared meals, and the opportunity to learn and practice your German in a relaxed atmosphere in any everyday life situation. These stays can be organized any time of the year for a minimum of one week, with the alternative option to live on your own and just take 10-25 private lessons per week for an in-depth learning experience. Home Language International programs are available in over 30 countries around the world.
DeutschAkademie in Frankfurt, Munich, and Berlin
DeutschAkademie caters to a wide range of student preferences and objectives with their in-person and online courses including writing, grammar, phonetics, and conversation courses, conversation clubs, business German courses, exam preparation, Visa application courses, and job application workshops. No matter what you're looking for DeutschAkademie has something for you, provided by trained teachers in small classes for an optimal learning experience. DeutschAkademie clearly demonstrates its strong commitment to students and their learning by including free online tutoring every afternoon where students can log on, even just for a few minutes, to ask any questions they may have to get help with their homework exercises. This language school also has branches in Berlin, Munich, and many other German cities.
The Best German Language Courses in German Universities
If you enjoy a more academic learning environment to study German and hope to enroll in a German university in the future, you can look into German language courses taught right at leading German universities. These universities are an excellent choice, especially if worry about how long does it take to learn German; since you will not be losing any time at all! Here are a couple of the many excellent German language courses that German universities offer.
German language courses at the University of Mannheim
The University of Mannheim's language courses help international students improve their German with several language courses designed for different levels. The courses can be taken before or during the semester, including intensive preparation courses for the TestDaF or DSH exams, custom programs for individuals or groups, and summer courses at the International Winter Academy or the International Summer Academy. The latter course is complemented by seminars taught by German culture experts and excursions around the city.
German language courses at the University of Stuttgart
The University of Stuttgart is another great institution where prospective students can take preparatory German courses before enrolling in a university program. Intensive courses are offered for Erasmus students, overseas students, or students in some Master of Science programs, and preparatory German courses are also offered for those who need to take the TestDaF exam before enrolling in a degree.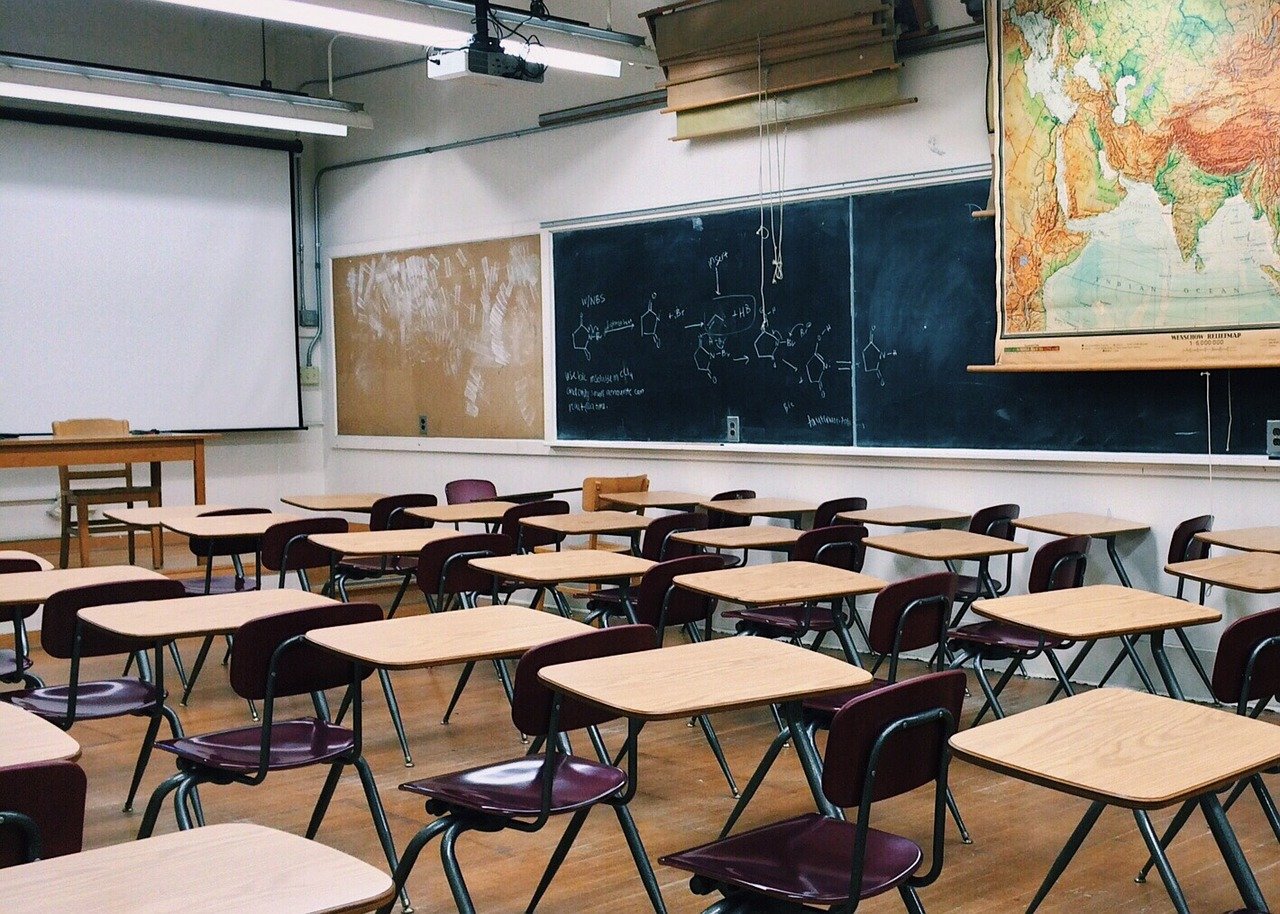 The Best Summer Courses and Study Programs in Germany
Summer courses to learn German in Germany are offered by most of the language schools listed above — for more details on each one, check the up-to-date information on their respective websites. One of the best options for summer courses would be with Sprachcaffe, which organizes a very well-rounded summer travel experience with German studies, city exploration, and never-ending opportunities to make friends and converse in German.
Apart from the previously mentioned language courses, the following are also excellent schools offering summer intensive options:
The Goethe-Institut
One of the leading German language academies worldwide is the Goethe-Institut, the Federal Republic of Germany's cultural institute promoting the study of German around the world while encouraging cultural exchange. They offer various intensive courses in cities across Germany and the world each summer, including a 5-day German Refresher course, a 24-day German in the Evening course, a 16-day Intensive German Online course, a 10-day Intensive German Concise course, and a standard 16-day Intensive German course. The Goethe-Institut also offers regular courses year-round, providing students with a dynamic, effective, and innovative learning method that will keep everyone engaged and using the German language as much as possible.
Berlitz language schools in Berlin, Frankfurt, and Munich
Another world-renowned German language school, Berlitz offers an immersive program with instruction done 100% in German. If this sounds daunting to you, don't worry! The Berlitz methodology makes for a relaxed and effective learning atmosphere that presents the language in manageable chunks and boost's students' progress to the maximum pace they can comfortably go at. At the heart of the Berlitz methodology is student-oriented and goal-centered learning, which helps students acquire language skills that will be truly useful in their day-to-day lives. The Berlitz language school has prime locations for nearly all of its school branches, including in Berlin, Frankfurt, and Munich, with tailored intensive summer courses organized for individuals or groups.
Take Your German to the Next Level With Global General
As you can see, there are tons of excellent schools where you can learn German in Germany. But what if you don't feel ready to travel abroad, or you're simply not able to at the moment? There's no need to put your German studies on hold until that day comes — start learning German online with the best free and paid resources; and the best one is Global General.
Global General is an e-learning program developed by us at GlobalExam. This program is built for beginners and intermediate students who would like to learn German, French, English, Spanish, or Italian. Each language is divided into levels based on the CEFR standards and takes at least 12 study hours to complete (except for English, which takes 25). This will allow you to compare German to French or any other language you choose to learn and therefore assess your level easier.
Global General is one of the best ways to build a strong foundation with the basics or push yourself to the next level in preparation for traveling to a German-speaking country. Here is a breakdown of what the Global General program can offer you:
Flashcards that activate your memory and help you acquire new German vocabulary quickly and easily;
Simulations in every lesson to get you using your German in real situations, before you even set foot in Germany;
A "did you know" section to build your awareness of the German language, history and culture;
5000 detailed corrections to make sure you're learning German accurately;
Personalised feedback from our dedicated language teachers;
Validation of your acquired knowledge and skills after every 5 simulations;
150 hours of unique content;
500 audio tracks.
Here's Why Global General Is The Best Way to Start Learning German
One of the greatest merits of learning German in Germany is that you can be truly immersed in the language and have opportunities to practice it in the real world, everywhere around you. Unfortunately, getting there is a big commitment that requires time off from work (or a flexible job) and an expensive plane ticket. If this isn't viable for you yet, Global General can provide you with the opportunity to practice real-life situations even without flying to Germany. Each lesson is structured around a real-life scenario which you practice at the end of the lesson through a simulation. This ensures you're learning German not just for the classroom, but for the real world where it will help you achieve your own personal goals. Our simulations make sure you start applying your German skills right away to understand how and when each concept you learn is useful and build confidence and communication skills along with knowledge. All this can be done at your own pace, from the comfort of wherever you like to study, and with our team of expert language coaches ready to help you progress.
If you're hoping to study German in Germany one day, there's no need to wait — take the first step towards achieving your dreams and build a strong foundation in German with Global General!