Are you thinking of learning German? Do you find yourself wondering about the benefits of learning German, and how you can become fluent with a method that's fun, effective, and affordable?
You've come to the right place to find answers to all of these questions. This guide will give you lots of good information and tips about:
The top benefits of learning German;
Where to start learning German if you're a beginner;
Whether or not it's easier to learn German when you're a child;
How long it takes to speak German fluent;
How to learn Swiss German and whether there is a difference;
Options for learning German for free;
Traveling or moving to Germany to learn German;
How to become fluent in German with Global General.
So if you want to kick start your journey learning German in a way that's efficient, easy, and affordable, keep on reading.
Let's dive right in.
Why Learn German? What Are the Main Benefits and Advantages?
Studying German has many benefits in today's increasingly international world. Looking firstly at the business side of things, German is one of the most commonly used languages in business, and the second most widely spoken Germanic language after English. Having "fluent German speaker" on your resume will therefore give you many good opportunities in your career!
But it's not all just about work: with German being the 11th most spoken language in the world, with about 75 million native German speakers worldwide, and around 130 million total speakers, there is no doubt that speaking German fluently will give you countless opportunities to meet new people and make German friends while traveling to Germany. This is especially true if you're planning a European trip, as German is a very widely spoken language in Europe!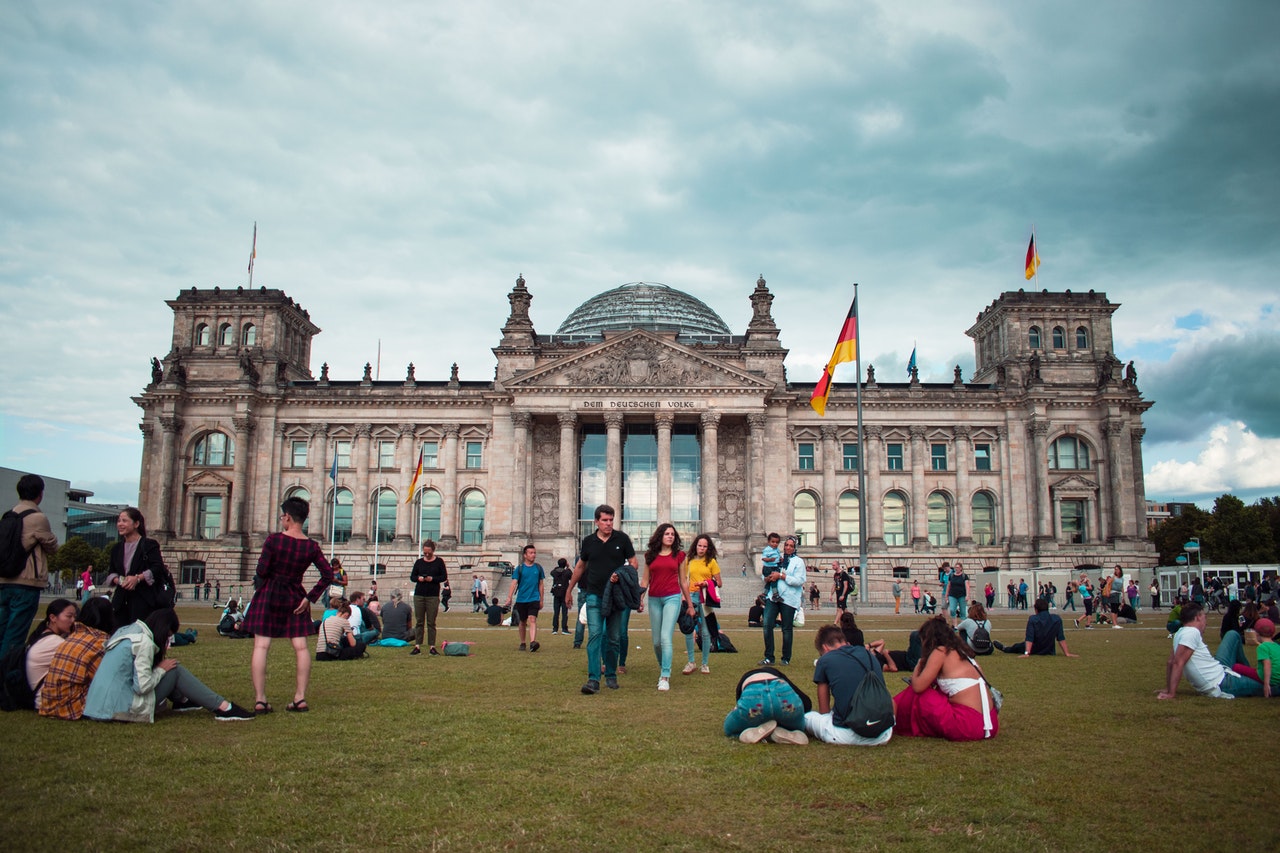 Where to Start Learning German if You're a Beginner?
Learning German for beginners might not be quite easy. Indeed, most self-study methods, such as watching movies in German, reading German books, listening to German music, etc. will not work very well. This is because your German level isn't good enough to be able to understand the complex way the language is used in those media.
Instead, you'll need a high-quality structured method which can present the German language to you in manageable chunks that will not overwhelm you yet help you progress at a good pace. It's also important that your approach covers all four skills: speaking, reading, writing, and listening. When you're a more advanced German speaker, it's okay to focus on just some language skills according to your goals and needs, but as a beginner, it's crucial to build a strong overall foundation in the German language.
More than anything, you should focus on learning German vocabulary, basic words and phrases as well as the basic rules of German grammar!
Is It Easier to Learn German When You Are a Child?
Many German students have the same question: is it too late for me to start learning German? Well, while kids can learn german with the best available resources and they certainly have an easy time learning languages, that doesn't mean that you won't!
As an adult German student, you are able to understand more complex contexts, study German grammar in more detail, and approach the language from different angles — not to mention travel to Germany! Adult students are also better able to focus on real-life communication without needing the distraction of games to stay entertained. Lastly, since you've already studied the English language at school, you'll be able to approach the German language with greater insight and acquire new knowledge easily by thinking about the similarities and differences between German and English.
So don't worry — with a good method and approach, you'll be able to speak German fluently in no time.
How Much Time Does It Take To Speak German Fluently?
Are you wondering how long does it take to learn German? It's difficult to predict how long it will take you to speak German fluently, as this is highly subjective. It greatly depends on your lifestyle, language learning preferences, and time commitment, among other things. The learning method you choose will also have a large impact on how quickly you learn German: some books or platforms that give poorly made or complicated grammar explanations might make you more confused, or even worse, make you misunderstand things. In that case, it might take even longer to re-learn German correctly or un-learn your mistakes!
However, you can get access to the best ways to learn German nowadays, so if you choose a great German course or platform, and approach your studies with dedication and effort, learning the German language will be much faster. These students can expect to see substantial improvements after a few months, with some reaching near-fluency after just 6-12 months.
How to Learn Swiss German? Is There Any Difference?
The difference between Swiss German and High German is comparable to the difference between British English and American English. Both languages have the same foundation in grammar, but what differs the most is the pronunciation, some vocabulary, and of course slang expressions and phrases.
If you're interested in learning Swiss German, one of the best things you can do is listen to it, in order to get accustomed to the distinct accent. You can do this by listening to Swiss radio stations, to Swiss podcasts, watching Swiss movies or series with or without subtitles, and perhaps best of all, finding a Swiss conversation partner.
You should also study Swiss German vocabulary, with the same methods or reading books by Swiss authors. If you've got a vacation coming up, why not consider Switzerland as your country of destination? It's the perfect opportunity to practice Swiss German and put your language skills to the test in the real world!
If you want to get more in-depth information on this subject you ou should take a look at our article on the 7 best places to learn German in Germany and Switzerland.
Can You Learn to Speak German for Free? Is It Worth It?
In today's digital age, you can get access to the best free and paid resources for learning German. So the answer to this question is yes, you certainly can. However, there is another, much more important question to ask — is what you get for free worth it?
A free German learning method might save you money, but it could cost you a lot more than something paid, in terms of time, effort, and frustration. Some free methods might even hinder your progress by teaching you mistakes or giving confusing explanations! In this case, it's much more beneficial for you to pay a little money and get access to a good language-learning method curated by German experts, to become fluent in German with ease.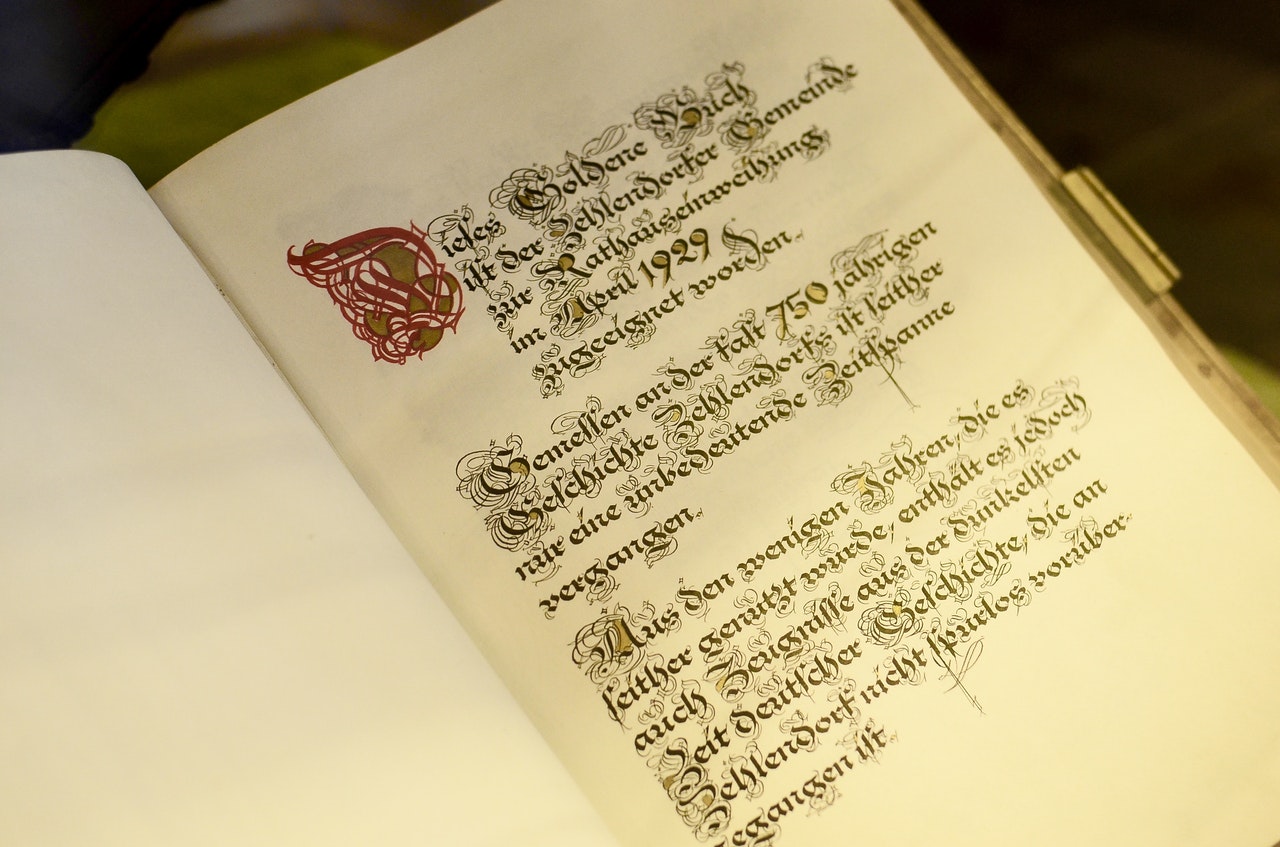 Traveling or Moving to Germany to Learn and Study German
Undoubtedly, traveling to Germany is an excellent way to be able to put into practice your German skills. You'll have German literally everywhere around you — not just in books, movies, radio programs, podcasts, and other things you can access from home. But even street signs, product labels, interactions with locals or store assistants, and potentially people at work or fellow students. If you wish some high-quality lessons, you can sign up and learn German in Germany with the best local courses and improve your German in no time.
At the same time, you can go sightseeing in marvellous places throughout Germany — the capital, Berlin, has no shortage of historic and cultural sights, as well as over 3.5 million German people you could potentially talk to! If you're more into smaller cities, Bremen in the north of Germany is known for its incredibly charming historical centre and home to the "Town Musicians of Bremen" tale. And those are only two of thousands of German towns and cities, waiting for you to come and explore!
By being in Germany you will be able to learn the basic rules of German pronunciation and thus speak like a native easier.
Sounds like a real dream! But what if this is not an option for you right now? Don't worry — traveling to Germany is a wonderful way to improve in the German language, but it's certainly not the only one. Without any further ado, let's take a look at one of the best methods for starting to learn German, which doesn't require buying a plane ticket, and is affordable, fun, and efficient.
Learn Perfect German and Improve With Global General
If you're searching for the easiest way to become fluent in German, look no further than Global General. This great e-learning method developed by GlobalExam helps beginners and intermediate students learn German (along with four other languages: English, Spanish, French, and Italian) with ease, from the comfort of your home. You can learn any of these languages and assess your level, compare German to French or other languages and so on.
Every language is divided into levels based on the CEFR standards and takes a minimum of 12 study hours to pass (except for English, which takes 25).
Global General will surely make your German-learning journey fun and fast. Here is what our website can offer you:
Lots of flashcards to help you train your memory and study new German words quickly;
Simulations for you to practice German in real context, for all four skills: reading, listening, speaking, and writing;
A "did you know" section with advice and fun facts to help you dive deeper into the German language and culture;
5000 detailed corrections;
Personalised feedback from our dedicated language coaches;
Validation of the acquired competencies after every 5 simulations;
150 hours of unique content;
500 audio tracks.
Here's Why Global General Is the Best Way to Learn German
With so many different approaches and platforms, it may feel confusing — how can you know if a method is right for you? Well, here's what sets us apart. Our German teaching method is not only dynamic and fun, but also comprehensive and complete. You won't have any gaps in your knowledge, and you certainly won't be bored studying with us either! With Global General, you will be able to learn German remotely: at home, from the office, or even from the park or the beach. Basically, whenever you want! But that doesn't mean you're alone in your journey — you'll have our team of qualified German language coaches to give you feedback and keep you on the right track.
What are you waiting for? Sign up now and start learning German today with GlobalExam!