In this article, we've compiled all of the information you'll need to become a true Muttersprachler (native speaker). We will be addressing the following points:
Benefits of learning German;
Useful help and classes you can find online;
Pedagogical ways to learn the language;
A unique solution to test/assess your knowledge.
Auf geht's! (Let's go!)
Why Learning German Could Be Useful and Important for You
Before we begin, let us consider a valid question: why should you learn German?
Learning a new language, and this does not only apply to German, is not the easiest thing on the planet. Or you're a polyglotte, in which case we're envious. For the rest of us, however, this is not an "overnight" process. Nonetheless, the benefits far outweigh the time and effort required. Here are a few more arguments that should persuade you…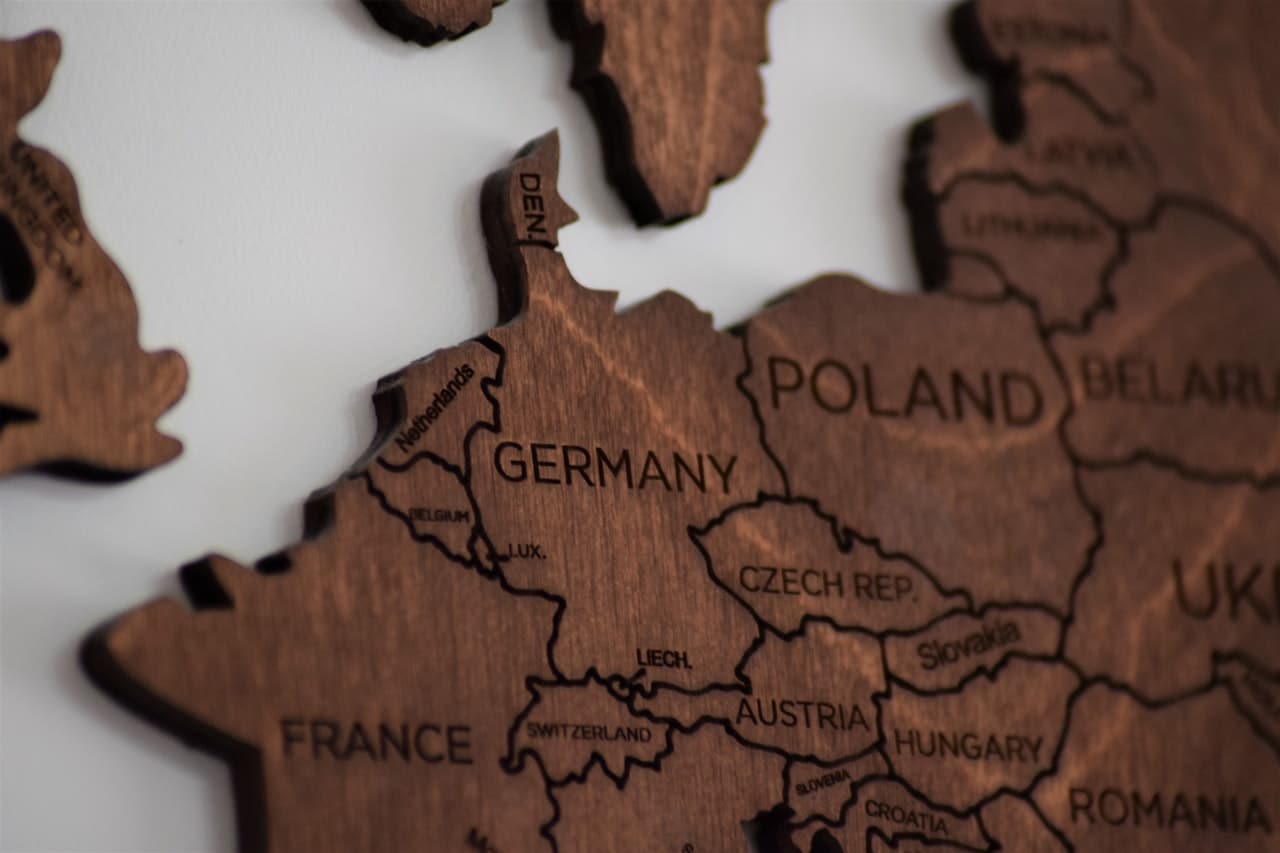 It is easier than it seems!
Unfortunately, German has a reputation for being difficult, complicated, and uncomfortably melodious. However, when we look at the facts, we see that this is not correct. Actually, it's probably easier to pronounce than English…
And, while it may take some time to learn some grammatical rules, you'll eventually find it very logical, with few exceptions (French, please the hint).
Furthermore, German, like English, is a Germanic language. As a result, it is not uncommon to come across vocabulary similarities. Perfect examples include foto (photo), freund (friend), and haus (house).
German is the 2nd most spoken language in Europe
Given that Russian is the most popular language, learning German is probably the easier option…
Although it may come as a surprise, German is the primary language of approximately 90 to 100 million people in Europe. It is, indeed, the official language of Germany, Austria, and Liechtenstein, as well as a co-official language in Switzerland, Belgium, and Luxembourg.
German is a great cultural language
We may not realize it, but Germany has a particularly rich literary tradition. And, while more than 10% of books published each year are in German, not all of them are translated. As a result, knowing German will give you access to a unique literary world.
Now that we have seen the main arguments, you will be able to learn German easily if you follow the tips down below.
Best Ways to Learn German Actively and Effectively
The classic method: Books
Find a short list of the best german learning books down below:
1. "The Everything Learning German Book: Speak, write, and understand basic German in no time" – Edward Swick
This is a classic that provides simple lessons, useful exercises, and a pronunciation CD. Perfect for laying the groundwork.
2. "German Made Simple: Learn to speak and understand German quickly and easily" – Arnold Leitner PhD
This book was written for self-study. Literally. This book is ideal for any beginner because it is clearly written and contains a lot of vocabulary, dialogs, and explanations.
3. "German Short Stories for Beginners" – Olly Richards
This book, unlike the previous ones, is not a manual, but each story in it is entertaining, engaging, and contains just the right amount of vocabulary.
The "z generation" method: Apps
These are the best apps to learn German for adults and children:
1. Babbel German
The app provides high-quality German course content that is ideal for students who want to supplement traditional classroom materials or who need an edge before beginning an in-person German language course.
They provide access to content focusing on German listening, speaking, writing, and reading. To promote the rapid acquisition of conversational skills, the software includes voice-recognition technology and interactive dialogues.
2. Pimsleur
The Pimsleur app provides a comprehensive German language learning course. The Pimsleur language learning method was developed by Dr. Paul Pimsleur based on how children learn their native languages. Listening exercises help German language learners unlock the keys to fluent speech in less time.
The app is ideal for those who want to concentrate on their speaking and listening skills. To support different learning styles, the company recently added visual content and game-like quizzes.
3. Duolingo
The Duolingo app provides a German language course that includes hundreds of short, personalized lessons. Before beginning, the app asks students these questions in order to personalize the learning experience. – Justification for learning German – Weekly time commitment for the course – Language experience level
Duolingo strives to make language learning enjoyable and accessible to all. The app's German language lessons are designed as games, with challenges and rewards for reaching certain learning milestones. Contributors to the course are aware that students learn in a variety of ways. Students can use the app to access exclusive Duolingo features such as interactive stories, in-person events, and podcasts to improve their speaking, reading, and listening comprehension.
The best of both worlds: Websites
We have compiled the best websites to learn German for you, take a look !
1. GlobalExam
GlobalExam is a website where you can practice for official language tests (TOEIC, TOEFL, IELTS, TCF, DELF, etc.). GlobalExam is the first e-learning platform solely dedicated to online language test preparation. As a result, you can train in real-world scenarios and make rapid progress. Experts have created over 30 000 questions, with their answers.
The platform has several "modes":
Training mode: with several exercises to practice per section
Exam mode: allows you to take practice exams under real-world conditions.
Revisions schedule: It is possible to follow a revisions schedule in order to be guided on the exercises to be completed over a specific time period (possibility to define a date of passage and a level of departure, with a goal)
2. Deutsch Akademie
Deutsch Akademie provides a free, comprehensive grammar trainer designed by experienced German teachers. You'll have a complete picture of your progress, and you'll be able to ask questions in the forum, complete online exercises organized according to course material, and brush up on German grammar rules. You can study on your own with this free course or use it to supplement the online live course offered by the Deutsch Akademie, which includes small groups and live teachers.
3. Goethe Institut
The Goethe-Institut is Germany's cultural institute that promotes language and cultural exchange around the world. They provide a couple of free resources for practicing German, including "Deutsch für dich," which includes tutorials, learning tips, and a forum, as well as business German and German exercises for immigrants. You can set your own start date and personal schedule, and you can learn online with your own tutor.
You can take a look at our list of the best programs to learn German if you wish to get more in-depth information.
Learning German While Watching Movies and TV Shows
While reading books or using apps are both very effective methods, it is very easy to become bored and burned out. As a result, TV shows and music provide a fun alternative while also helping you improve your listening skills as well as train and remind you of the basic rules of German pronunciation.
We can advise you to start by re-watching your favorites in German, with subtitles for instance. But they are also very good German content, whether it is on Netflix or other streaming platforms.
In the TV shows section we highly recommend Dark and perfume, both available on Netflix. And if you're more of a movie person, we enjoyed Barbara (Christian Petzold, 2012) and 23 (Hans-Christian Schmid, 1998). If you want a more in-depth list, you can take a look at our article on the best TV series and shows to learn German! We hope you will like those as much as we did and do not hesitate to tell us down below about your favorite movie!
On a side note, you can also find many German learning cartoons and stories if you wish to teach your kids this language!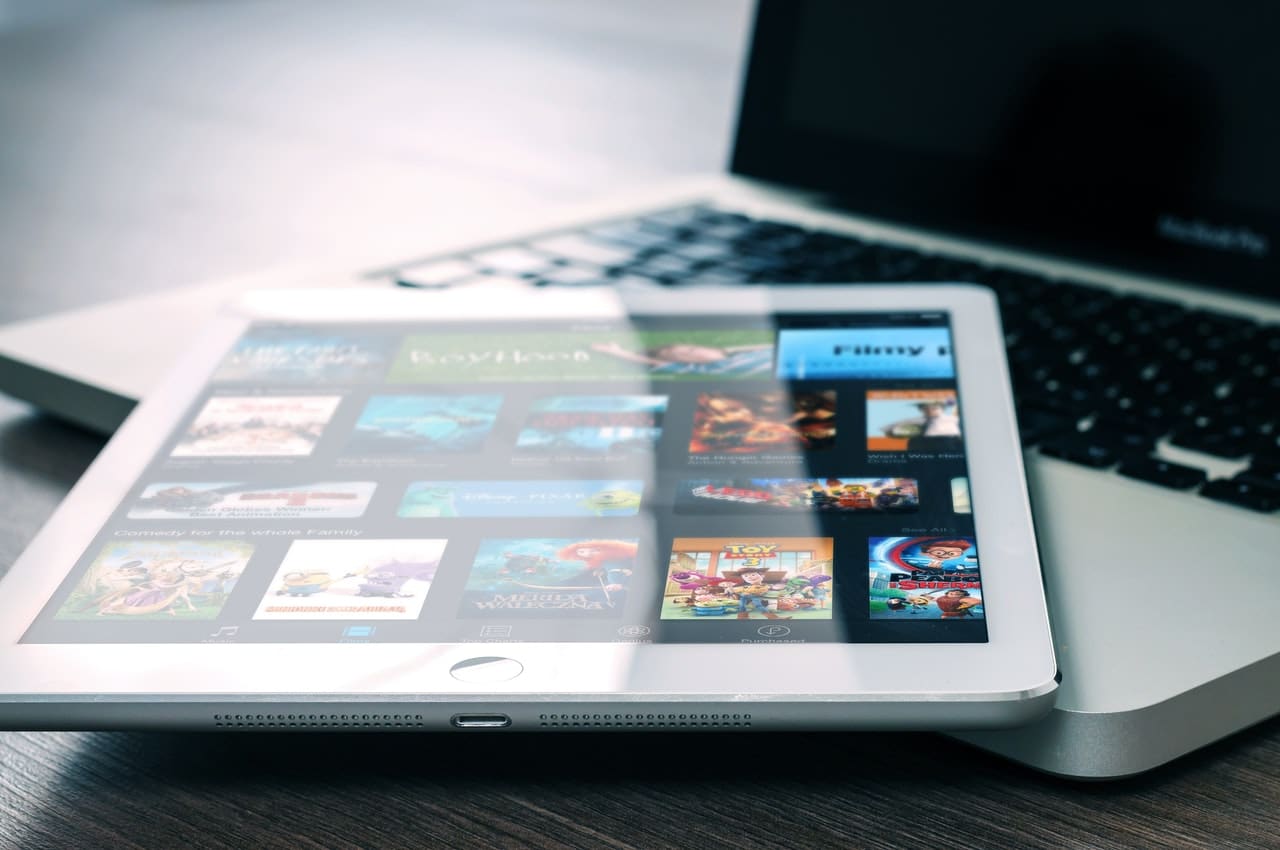 More Tips for Learning German: Listen to Podcasts and Music
If you're looking for another entertaining learning method, you should learn German by podcasts. This is an excellent way to help you in your journey to learn German. Indeed, it will make you acquainted with the different sounds of the language, as well as introduce you to a range of different accents. The most popular podcast is probably "GermanPod101", which offers thousands of podcast-style lessons based on students' learning objectives, and listening to these tutors helps a lot with pronunciation.
And if you're interested in German music (aside from operas), you can start with artists such as Edo Saiya or groups like Jeremias. The German scene offers great diversity, from pop to rap and of course techno (although this last won't help you very much to learn the language). The music studio Colors (which is, in fact, German!) is also a great source to discover new and talented artists….
Those activities are perfect as you can listen to them practically at any given time of the day, whether it is on your way to work, when you cook, and when you exercise; it can even help you learn German while you sleep!
The Best Video Games and YouTube Content to Learn German
Did you know that you can learn German with YouTube videos ? Sometimes, a lazy night at home is far more appealing than an exhausting dinner out. And guess what? You can even practice your Germanc then!
Indeed, spending time on German YouTube or playing German learning games is a fun way to learn German while relaxing! Of course you might need the subtitles at first, but the content being less complex than movies, those alternatives might be easier for a first step.
Whether you enjoy beauty, cooking, or gaming, Germany's YouTube community is diverse and rich. BibisBeautyPalace, Aile Rebecca, palet, and germanLetsPlay are some well-known youtubers. They upload content quite frequently so do not hesitate to check it out from time to time.
If you prefer video games, you can always change your language and relive the story!
Some More Original and Creative Ways to Learn German
1. Change the language of your phone.
If you want to go even further, changing your phone language is a very effective way to learn German! You will most likely struggle at first, but this will allow you to quickly assimilate new vocabulary.
2. Speak!
And once you've mastered the fundamentals, try to find a conversation group in your area (or use an app) to put everything into practice, because there is no better way to learn a language than to speak it!
3. Read the newspapers.
Not only will it keep you updated but this is an infinite source of vocabulary, in every area.
Learn and Improve Your German Online With Global General
You've read all of our German learning tips, which is fantastic. However, while learning is important, it is also critical to test your knowledge in order to determine which areas are still problematic for you. At GlobalExam, we provide a one-of-a-kind solution for you to test your knowledge, exercise, and achieve your goals more quickly: Global General; you will discover how to learn German on your own without any troubles!
You can get access to exercices and the basic rules of German grammar as well as German vocabulary, basic words and phrases; which constitute the most important things in a language.
With our method, you can train exactly what you want and consult your statistics to see where you struggle the most and work on a specific skill. Global General is the ultimate tool for learning German because it is intuitive, easy to use, and efficient!