A growing percentage of applied linguists have advocated for regular TV viewing to acquire German in recent years. According to research, kids are inspired to learn a language by watching foreign language television programming.
This article will demonstrate how watching TV shows can help you improve your German skills. To do so, we will talk about:
The 10 best TV shows to learn German;
The 10 best TV shows to watch in German;
How will TV shows improve your German.
The 10 Best TV Shows to Learn German That You Must Know
Let us go over GlobalExam's top 10 TV shows that will help you learn German easily:
Türkisch für Anfänger
This comedy series, which first aired in 2006, instantly drew a large audience while boosting the careers of two of Germany's most prominent actors.
Türkisch für Anfänger, which premiered in Berlin, follows the life of 16-year-old Lena, whose life appears to fall apart when her mother unexpectedly becomes engaged to a Turkish police commissioner. In this fascinating series, two worlds collide, highlighting not just the value of acceptance, but also the reality of modern multiculturalism with all of its challenges.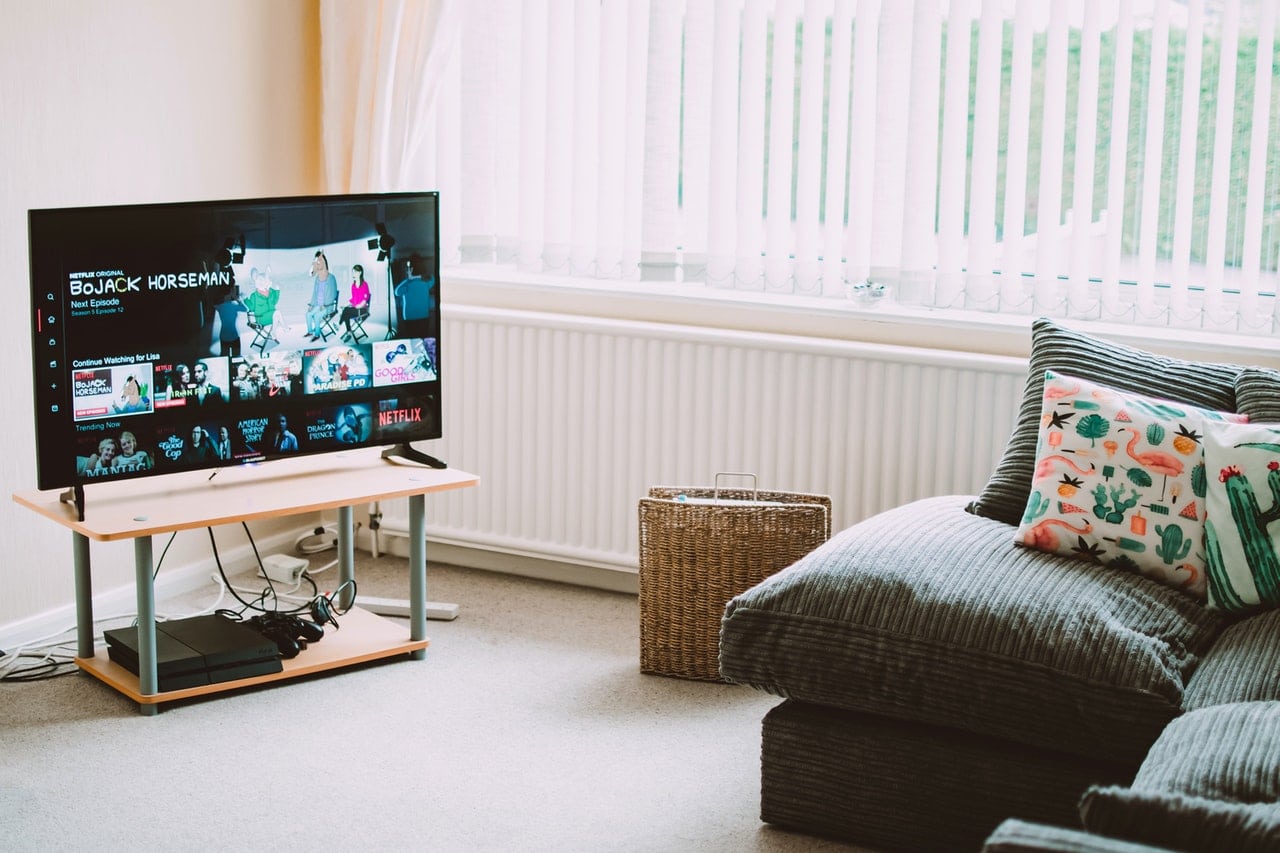 Berlin Station
You may be wondering what the connection is between the German television series and Berlin. Despite the fact that Germany has many excellent cities, the capital serves as a distinct backdrop for any series, including Berlin Station.
Analyst Daniel Miller was sent to Germany on a secret mission during the first season. While this appears to be a routine transfer to the German CIA headquarters, Miller's true goal is to find an insider whistleblower who leaks vital material to the public. In attempting to investigate this case, Miller is also dealing with the emergence of supposed Islamists, as well as opposition from his German colleagues.
Stromberg
If you enjoy The Office, Stromberg should be on your Netflix watch list, especially if you want to learn German. In contrast to the nearly identical American remake to the British original, Stromberg begins with the core premise of the series and weaves something entirely different. You have six seasons of fun before you if you want to complement your next German lesson with a decent dosage of genuine comedy and German sarcasm.
Weissensee
In a split Germany, two families, two lives, and two destiny. Here's a brief synopsis of Weissensee, a period drama set in Berlin at the end of the 1980s.
The story centers on significant historical events (such as the collapse of the Berlin Wall and the launch of the German Deutsche Mark) and how they influenced the people who lived in a divided city.
Doctor's Diary
Doctor's Diary is a sitcom about a German doctor's love life. This is an excellent German language alternative for Scrubs lovers !
Gretchen, the primary character, is as inept in life as she is in love, and the show is filled with her numerous mistakes and blunders. It's lovely, humorous, and at times terrifying.
Tatort
Tatort would be missing from any list of German TV series.
Tatort, which means "crime scene" in English, is Germany's longest-running television drama. Since the 1970s, they've been producing 30 episodes per year, and it's undoubtedly the most talked-about show on television.
It chronicles an ever-changing cast of police investigators as they catch criminals and solve the week's greatest mysteries across Germany, Swiss, and Austria.
Pastewka
Pastewka is a German comedy that tells the narrative of Bastian Pastewka. This is a fictionalization of the same-named comic who plays him.
He's rash, short-tempered, and frequently illogical. Nonetheless, it is extremely hilarious.
Der Tatortreiniger
Der Tatortreiniger (The Crime Scene Cleaner) is a Hamburg-based German black comedy. It follows the exploits of a murder scene cleaner and the individuals he meets on a daily basis.
It's one of those shows when you think to yourself, "I shouldn't laugh, but I will."
Gute Zeiten, Schlechte Zeiten
Gute Zeiten, Schlechte Zeiten – or GZSZ for short – is a long-running German melodrama aimed towards adolescent to late-twenties audiences.
It's inspired by the Australian show The Restless Years, but it's evolved into its own show. It frequently comes up in everyday discussions, so don't worry about missing an episode; somebody will catch you in!
How to Sell Drugs Online (Fast)
Keeping with the humor theme, this teen coming-of-age series is based on true events! The first season is only six episodes long, so you'll be able to get through it quickly if you're looking to improve your German listening skills.
Moritz and his pal Lenny attempt to win back Moritz's ex-girlfriend by selling ecstasy online in the imaginary town of Rinseln. Their endeavor does not remain as little as they had hoped, and Moritz and Lenny find themselves in severe trouble — and fast. This series is based on the true tale of one of Germany's most successful internet drug dealers, so while it's presented as a comedy, it has a dark foundation that deserves deeper investigation!
The 10 Best TV Shows to Watch in German for Improving
Here is another list of some more TV shows that you can watch in German:
Dark
If you're a lover of Stranger Things or Twin Peaks, Dark is the series for you! The action takes place in the imaginary town of Wenden and revolves around the enigma of a missing boy and the intertwined lives of the four families who surround him.
Although it may not appear to be particularly engaging at first sight, the dark and bizarre atmosphere of this horror-tinged series, mixed with its symbolism and visual clues, will make you want to watch the entire season on repeat!
We recommend this series to people who have already reached a certain level, as the plot is fairly difficult to follow!
​​ Babylon Berlin
This is the most costly German television series ever made – and it shows.
Set in the roaring twenties, the plot follows Gereon Rath, a charming police commissioner brought from Cologne to Berlin to address the underground influences of local gangs. In the imperial capital, his inquiries took him into the shadowy worlds of narcotics, corruption, and radicalism.
This series is not only great for learning German, but it is also a must-see for any history buff. The production is flawless and provides a realistic glimpse into German society during the Weimar Republic (between the two world wars).
Dogs of Berlin
The Germans enjoy both police and comedy shows, and Dogs of Berlin is a unique blend of the two. The plot revolves around two cops who are tasked with investigating the murder of a famous German-Turkish footballer. And, while one seeks justice by manipulating the law, the other takes advantage of the nefarious crime. The series is an exciting blend of gangs, narcotics, blackmail, corruption, treachery, and societal control.
Parfum
This series is not simply a reproduction of Patrick Süskind's classic novel "Le Parfum" – it picks up where the book leaves off and changes it into a modern-day mini-series.
The tale revolves around a young profiler who is determined to solve a string of horrible killings involving five previous residents. This six-episode season, which alternates between the past and the present, is intense, dark, and perfect for watching on repeat.
DEUTSCHLAND 83
DEUTSCHLAND 83 is a drama about an East German soldier who is dragged away from his dull guard post duty and assigned to work as a Stasi spy in West Germany.
It has received critical accolades, and for good cause. It's an engrossing, hard-hitting show that offers you an authentic taste of life in 1980s Germany.
Criminal
Are you missing out on one of Netflix's most anticipated 2019 releases? That is plain criminal! This multi-part police drama follows criminal cases in Spain, the UK, France, and, of course, Germany, in the same style but in different countries. Criminal is a pleasure for anyone who enjoys psychological games, and you'll want to see it in every language it's been produced in — one after another.
Lindenstraße
Oh, the evil twins, the poisons, and the secret affairs! "Lindenstraße" is a soap opera series set on Munich's Lindenstraße.
Partly based on the premise of Britain's "Coronation Street," the tale centres around fairly mundane happenings in the lives of the characters. The show also tackles difficult topics and has a diverse cast.
"Lindenstraße" has been airing since 1985 and is one of Germany's most successful shows. There were 1,758 episodes as of March 2020, when the show's ostensibly final season premiered.
Neo Magazin Royale
Late-night chat programs are popular in the United States, so it's only natural that they've caught on in Germany. One of the most famous is "Neo Magazin Royale,".
As of 2020, there are eight seasons of the show, which consists of comedic monologues, skits, and amusing interviews.
Politics and current events are frequently at the foreground of comic entertainment, similar to late-night American talk and sketch shows.
Verbotene Liebe
What do you expect from a show with the title "Forbidden Love"?
This popular German soap opera has garnered numerous awards for its realistic representation of contentious subjects such as drug addiction, alcoholism, rape, homosexuality, incest, and infidelity. It is mostly set in the city of Düsseldorf and consists of numerous interconnected family narratives.
One of the most well-known centers on the romance of Jan Brandner and Julia von Anstetten, siblings who fall in love after being parted by their parents at infancy. If you like heartbreaking shows like "Days of Our Lives" or "All My Children," you'll love "Verbotene Liebe!"
Im Angesicht des Verbrechens
This ten-part German TV series on the Russian mafia in Berlin is one of the best German products available.
It follows police detective Marek Gorsky, the son of Latvian-Jewish immigrants, as he and his colleague investigate the Russian mafia's transactions in Germany's capital.
Gorsky is a troubled man who suffers in his job with the memories of his brother's murder case, as well as the fact that his sister is engaged to a Russian mafia.
This extremely thrilling action series is ideal for German learners with a higher level who want to be kept on the tip of their chairs!
The Benefits of Learning German by Watching TV Shows
Aside from it being one of the best ways to learn German, there are a big number of advantages to watching TV shows in German:
Watch television: learn the most commonly used words
Most languages' vocabularies adhere to the Pareto principle, which states that the top 1,000 words account for more than 80% of all speech. This means that if you learn the most frequently used words, you will be able to understand the majority of real-life discussions.
In fact, the most popular 3,000 word-families will be required to understand conversation in films or television shows. Therefore, if you consume content in a foreign language on a regular basis, you will learn vital vocabulary for ordinary conversation.
You are witnessing culture in action
Every term and phrase you hear in a TV show is actually just how German speakers have been using it for years, and the manner we all use our language means we're continuously contributing to and altering them.
When you watch TV in a language, you can see how individuals organically use German to transmit diverse meanings within their society. It's a process you can watch and engage in, not something you can learn from a dictionary.
If you learn the language without understanding the individuals who use it and how they use it in their daily lives, all you've actually learned is to order a drink halfway over the world.
You can observe without having to participate
In real-life speaking situations, you are frequently so preoccupied with constructing our next phrase that you fail to listen to and consider what the other speaker says.
This means you're passing on opportunities to discover new links between words and concepts.
When the television is turned on, it does not expect you to respond, so instead of frantically scrambling to construct a grammatically perfect statement, you may sit back, listen, interpret, and analyze.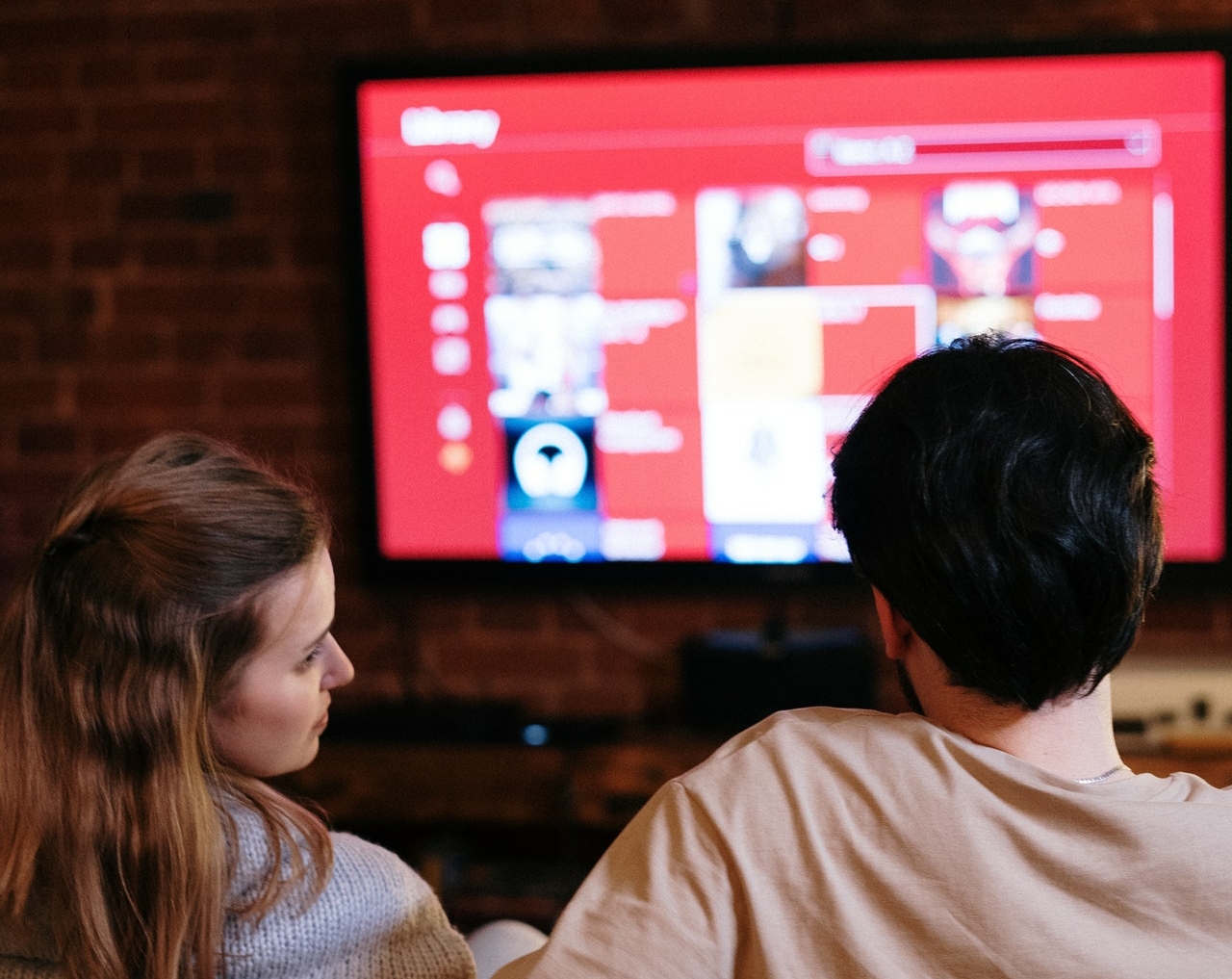 How to Watch the TV in German and Get All the Benefits
Watching German TV shows is a terrific way to acquire new words, expressions, and expand your German knowledge while having fun.
In theory, the Internet will make this a simple operation. However, unlike other types of learning, acquiring access to TV episodes in German is not as simple as you might expect.
With the internet as it is, German TV series are just a google away. After all, the majority of TV stations now provide their content online. Here are some of them!
ARD Mediathek
The ARD was Germany's first public broadcaster. Its website features content from nearly all public television channels. Because it is funded by taxes, there is no advertising, which is a significant bonus. The ARD's programming is primarily informational pieces and documentaries.
ZDF Mediathek
ZDF refers to Zweites Deutsches Fernsehen, and it was Germany's second broadcast tv. Like the ARD, it is supported by the public and hence provides a combination of information and entertainment that is ad-free.
ProSieben Video
ProSieben is part of Germany's largest private television network. Because the channel is self-sustaining through advertising, expect a lot of it. Fans of American television series will have a field day here. Grey's Anatomy, 2 Broke Girls, How I Met Your Mother, and other popular series are all accessible — with German dubbing, of course!
What Are Some More Fun and Interactive Ways to Learn German?
Watching TV shows is not the only way to improve in German in a fun way. You can also learn German with YouTube videos or with German learning cartoons if you have kids. Other than that, you can find some other entertaining learning techniques down below:
Why not play a game?
Language learning games are one of the most effective ways to promote language learning. Therefore you should try out some German learning games and improve while having fun!
Rather than schoolwork or memorizing, they engage you through socialization. They will also assist you in improving your phonetics, pronunciation, sentence structure, syntax, and written comprehension.
As a result, games provide an active learning environment, flexibility (since you can play whenever it is convenient for you), and a good time.
If you still aren't convinced, here are some other benefits of learning German through games:
It's always a welcome break from the traditional method of education, and it can stimulate your brain to learn German even while you sleep!
Games are fun and enjoyable;
They provide contextual relevance for the use of language;
They help increase your motivation for studying the language;
They promote communicative competences;
Games reduces the anxiety associated to making errors.
Try reading a book!
Assume you've spent the entire day at work seated in front of your computer. Your eyes are tired, your head hurts, and you just want to get away from that computer.
If you've committed to learning a new language, it can be tempting to make excuses in the evenings after a hard day in front of a computer. 
It is a calming and relaxing sensation to read text on a page. A means of putting your eyes to slumber. Therefore you should think of trying some German learning books whenever you have some time.
Of course, textbooks will emphasize reading and grammar, but many books also include downloadable audio files to accompany the dialogues. That's fantastic news because it means you can now start practicing your listening comprehension as well! If you enjoy listening, you could also try to learn German by podcasts or to learn German with the best apps.
Language learning websites and online courses
These are the most efficient ways of learning a language. If you are interested you can check out GlobalExam's best websites for learning German as well as the best programs to learn German.
Reach the Level of German You Dream Of With Global General
What services does our Global General program provide to help you improve your German? Individual and collective video classes with our certified native coaches, oral comprehension and speech exercises, and immediate feedback are included.
You will be able to progress on a regular basis thanks to our detailed explanations and translations into your native language for all questions. Our coaches' individualised comments will provide you with explanations for each of your performances.
The details of your scores will be revealed at the end of each activity. You'll be able to track your progress in real time until you reach your goal, and you will practice how to learn German on your own.