One of the greatest ways to begin learning German is by using a book. There is an abundance of books targeted at beginners, all of which make lofty claims. When we first started learning a language, we all used books.
So in this article you will :
Discover the best books to learn German, for beginners, intermediate and even advanced learners!
How to learn German easily by reading books;
Uncover the best audio books to learn German.
So, if you'd rather learn a language with books than online or with apps, let us just begin.
The Top Best Books for Learning German for Beginners
Reading books is one of the best ways to learn German, so we have made a compilation of the best books for you:
Language Hacking German (Benny Lewis)
Benny walks you through your first steps in German in this book. Each chapter covers a different subject.
Subjects like introducing yourself, trying to ask about others, and speaking about friends and family are necessary at the start. And this book covers them all! It then progresses to slightly more complex conversations, including using the past tense to speak about how you've been and describing events and things.
Each topic chapter contains three dialogues, or two-person conversations. Don't be alarmed if this sounds a little frightening. The first discussion is simply an introduction, and it progresses after this. Benny walks you into your first conversations very slowly, introducing grammar and basic syntax along the way. The conversations are so interesting that you won't even realize you're studying.
The book also includes a free audio file of all the conversations, allowing you to practice your listening comprehension as you read. On that note, if you enjoy listening to audio files, you can check out our recommandations of the best podcasts for learning German.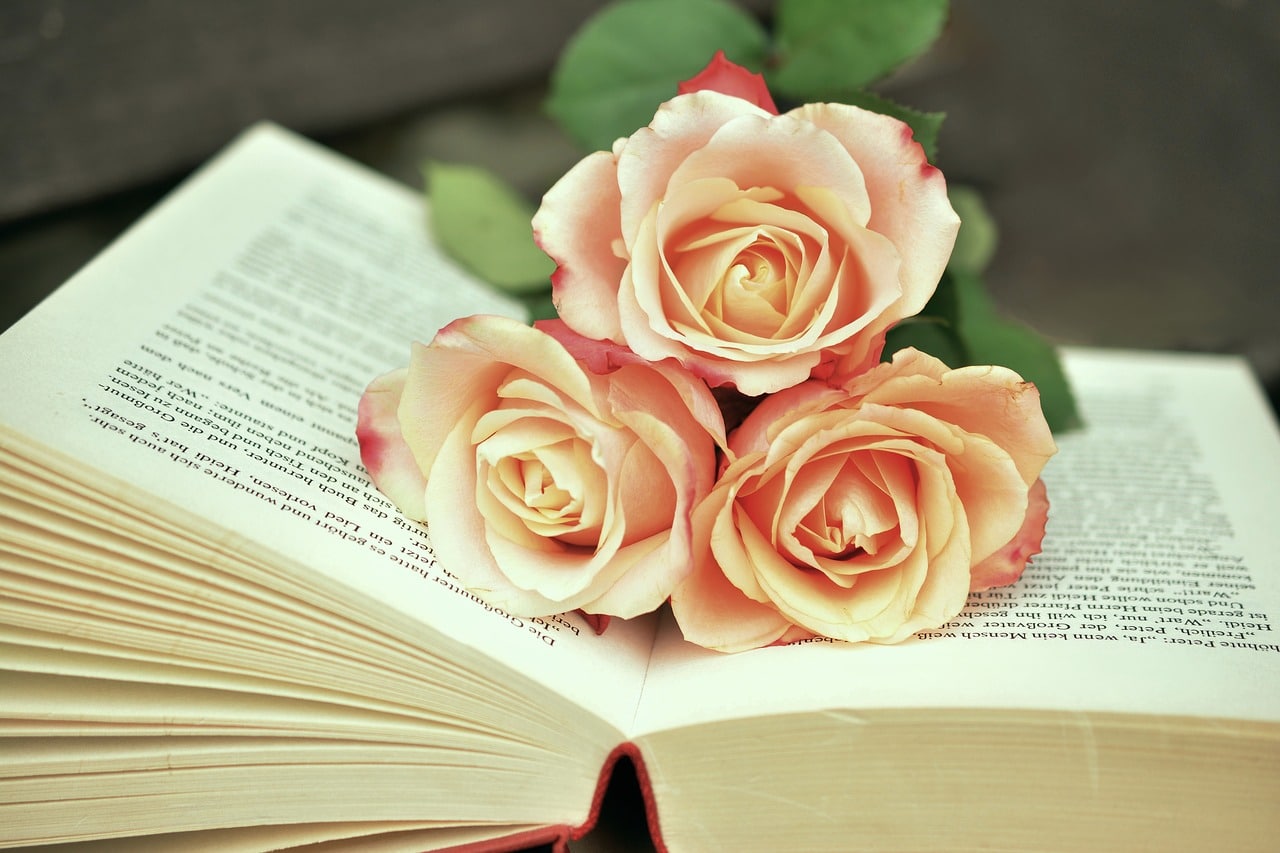 Cafe in Berlin (Andre Klein)
This book is perfect for those times where you had enough of 'studying' and want to just enjoy German! It is the first in a collection of smaller stories written specifically for beginners in German. The best part is that it is written for grown – ups, so the stories are interactive and interesting, as opposed to having to wade through children's books.
Dino, an Italian man that has just arrived in Berlin, is the protagonist of the series. His experiences are interesting and sometimes hilarious as he moves to a different city in each book, making new friends, working odd jobs, and generally attempting to learn the language and explore German culture.
A pronunciation guide of useful words and phrases highlighted within each chapter, as well as a few comprehension questions.
Einfach Deutsch lesen: der silberne Kugelschreiber
Here is a very handy language learning tip: the best way to determine whether you're ready to progress from beginner to intermediate is to take a test. This is where this book comes into play.
Although it is labeled as "easy," this book includes some sophisticated words and grammatical constructions. This will be particularly useful for beginners who are uncertain whether they should stay on the beginner route or pivot to intermediate.
Ultimately this book will be a great introduction to German literature, a way to test your reading skills but also review your comprehension skills!
Basic German: A Grammar and Workbook
Here's one for students who need a crash course in the fundamentals of German grammar. This book covers all the fundamentals and devotes a chapter to each useful tool, such as sentence structure, and conjunctions.
Each chapter contains simple instructions, examples, and practice questions for you to complete to the best of your ability.
The Everything Learning German Book
This is our final recommendation for complete beginners. Books for learning German occasionally take the cringe-worthy route of attempting to be too "down with the kids." This one, however, does not qualify.
This book is intended for almost anyone and is not written in a tone that suggests the content is intended for teenagers. Introductions, a description of your appearance, and basic grammar rules are all covered.
The amount of exercises you're encouraged to fill out is what we like best about this German textbook for beginners. Every lesson includes follow-up questions, allowing you to proceed at your own pace.
The Best Books to Learn German at an Intermediate Level
Intermediate German: A Grammar and Workbook (2nd Edition)
Here's one for the intermediate students among you. This guide delves deeper into more challenging concepts of German grammar. There's a lot to like about this book, particularly if you've only recently progressed beyond the beginner level.
It's especially good at teaching the gender of words and providing exceptional cases. Also there are lessons on dealing with conjugated verbs and plural word endings, as well as a glossary if German grammatical terms confuse you.
Sammelsurium: A Reader & Workbook for Intermediate German
You are the expert on how you learn best. This textbook appears to take a fairly hands-off strategy, which will either attract or repel intermediate level learners.
We believe that this book provides a lot of freedom to explore other aspects of learning German. People who are interested in German culture will enjoy the book's emphasis on the commonalities and contrasts between English and Germans.
Schaum's Outline of German Grammar (5th Edition)
As difficult as German grammar is, this handbook makes it appear (nearly) simple to follow.
Schaum simplifies complex material by focusing on specific areas of grammar. This is especially useful if you know you need to concentrate on something specific.
There are also helpful tidbits about slang and phrases that will contribute to making your written and spoken German more socially useful. Finally, there are 400 exercises included, allowing you to really focus on a topic until you've perfected it.
Mittelpunkt
"Mittelpunkt" ("Middle Point") is primarily aimed at assisting foreigners of various language backgrounds in learning German. As a result, "Mittelpunkt" and the majority of Klett textbooks use no English at all; notions are described in simple German and through examples. As a result, "Mittelpunkt" is an excellent option for intermediate or advanced students who want to immerse themselves in German without relying on English.
Die Verwandlung – "Metamorphosis", by Franz Kafka
Learning a language with only textbooks can quickly appear dull and bore you. Therefore why not pick out a German novel?
This German book by Franz Kafka, initially published in 1915 and regarded as among the most crucial works of fiction of the twentieth century, is still studied in educational institutions and universities around the world. Unlike many older German literary classics, Kafka's writing style is relatively easy for German students to understand.
The Best Books to Learn German for Advanced Learners
Handbuch zur Deutschen Grammatik, 5th ed.
This approach to German grammar acts as a reference handbook as well as an exercise manual. Because each chapter can be used in whatever order, the 30 chapters enables teachers to teach consecutively or in modules. The chapter structure includes new information presented first, accompanied by material for oral and written practice: Grammatik (grammar), Übungen (exercises), Worschatz (vocabulary), Schriftliche Themen (writing topics)…
"Hammer's German Grammar and Usage"
Here's what you've always been waiting for, advanced German students. "Hammer's German Grammar and Usage" delves deeply into German grammar in order to challenge advanced students. Because the grammar examples are from modern German, your speaking will be relevant to the contemporary world.
If you intend to write in German, this guide can help because it encompasses spelling reform as well as current spellings that have evolved over the years to take many forms. The book follows a clear format with clear headed descriptions that allow you to mentally picture situations and items. It deconstructs everyday language forms so you know when to use such words in formal and informal contexts.
The grammar reference area is an important feature that involves checking back in to see if you're using words correctly.
Living Language German
"Living Language German" is a fully – featured German language learning book that provides an easily understandable guide for everyone. It's one of the more detailed options, where you can start from scratch and work your way up to becoming a fluent speaker.
"Living Language German" comes with three books, nine audio CDs, and an online learning course, so you can learn in a variety of ways.
Homo Faber. Ein Bericht, by Max Frisch
This German novel by Swiss author Max Frisch, written in 1959, is all about a prosperous engineer named Walter Faber who chooses facts to feelings, logic over love, and empirical evidence to emotions. He does well with this rational way of living until he is confronted with a series of mind-boggling occurrences that force him to rethink his entire worldview.
This novel, written in modern German from a first-person point of view, is a great place to start for German students looking for full-length book recommendations that are neither too difficult nor too shallow. Homo Faber is regarded as a modern German classic, and it has also been adapted into a film starring Sam Shepard, directed by Volker Schlöndorff.
Die Schachnovelle – "The Royal Game", by Stefan Zweig
This novella, written in exile in Brazil between 1938 and 1941, is Stefan Zweig's final and also most famous work. The conflict of a Gestapo inmate with the isolated segments of his situation against the backdrop of a passenger steamer full of affluent tourists and their superficial mentality is central to the film.
Dr. B, who has been placed in isolation by the Nazis, obsesses over chess in order to keep his sanity. He is playing against himself and continuing to develop a personality disorder, which will lead to breaking down. He is now proclaimed "insane" and released, but when he finds himself on a traveler steamer with world chess champion Czentovic, he is compelled to look directly into the abyss once more.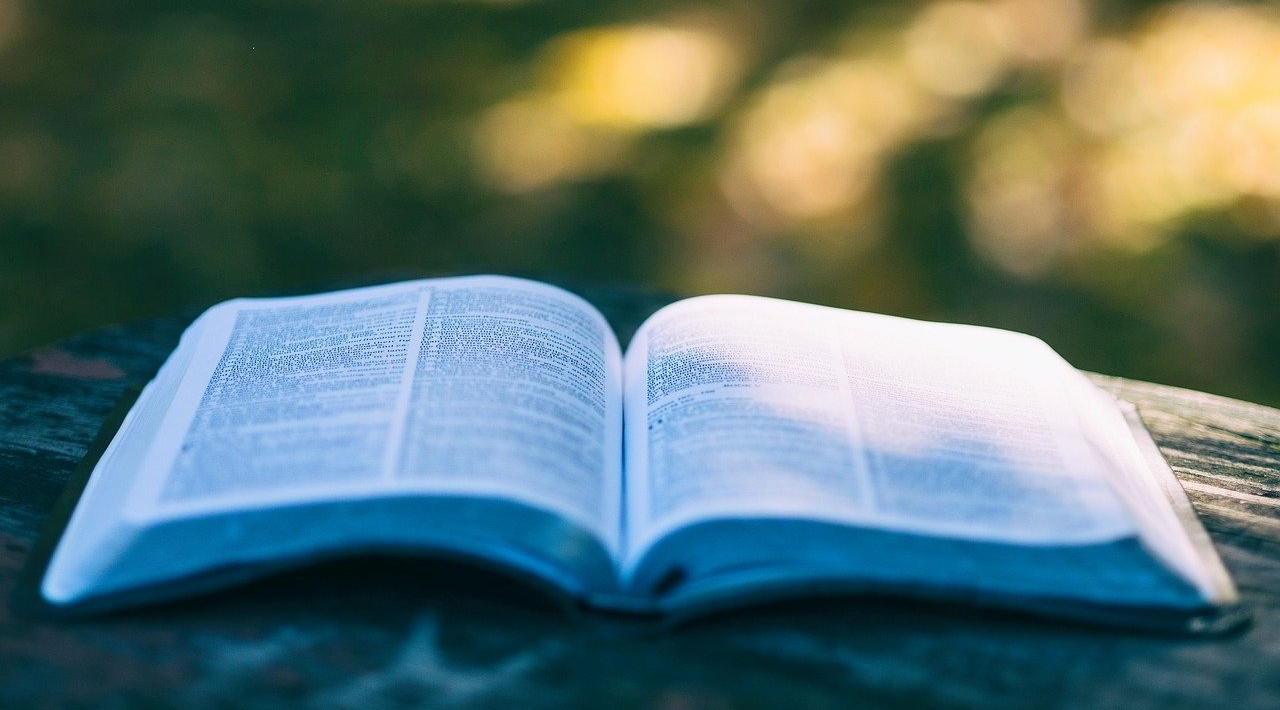 Some Audio Books to Practice Your Oral Comprehension
Audio books are an amazing modern equivalent of paper books allowing you to practice your comprehension at the same time. There are several best apps to learn German giving you similar services as well. Here are some good recommandations:
Learn German the Easy Way 2019: The German Language Learning Audiobook
One mistake that self-teaching beginners make is attempting to do too much at once. It can be lonely to learn a language on your own. Allow yourself some time off from teaching and let somebody else take over.
This is a great option for people who are just getting started with language learning or who find it difficult to fit it into their schedule. The narrative voice is gentle and thorough, guiding you through the rules of pronunciation and grammar.
This is your best option for an audible all-around introduction to German.
Die 50 schönsten Märchen der Brüder Grimm
We have fairy tales because of the Brothers Grimm, in part. Listening to them in their original form will have you daydreaming about woods and gingerbread houses.
Children's stories are an amazing resource for becoming acquainted with spoken German because they use simple words to great effect.
Beginners, these tales are beautiful, interesting, and will put your vocabulary to the test. Focus on the storytelling, intermediates. Advanced students, this is a welcome change, isn't it?
Trümmerkind
Finally, once you're nearly fluent (or you're looking for a new challenging task), it's time to try your hand at German literature. Mechtild Borrmann's Trümmerkind is a good choice for this.
That's not an easy read, but that's a great one. This is a mystery/thriller that will keep you guessing and, ideally, inspire you to read more German literary masterpieces.
If necessary, bring a dictionary and a physical copy of the book. It makes no difference if it takes you a year to complete it. What makes a difference is that you aren't afraid to put your skills to the test by reading something in its original language!
If you enjoy audio books you might also enjoy some passive learning techniques, such as learning German with YouTube videos, by watching the best TV shows and series, or even by watching some German learning cartoons if you have children. Alternatively you could also try playing some German video games.
Why Should You Read Books to Practice Your German?
Assume you've spent the entire day at work sitting at your computer. Your eyes are exhausted, your head hurts, and all you want to do is get away from that computer.
If you've made the commitment to learn a new language, it can be tempting to make excuses in the evenings after a long day in front of a desktop.
Reading words on a page is a soothing and relaxing experience. A method of resting your eyes.
Maybe you're on the go and have a poor internet connection, but you still want to continue learning a language. Simply keep your book and a pen nearby and you're ready to go!
Of course, textbooks will emphasize reading and grammar, but many books also include downloadable audio files to accompany the dialogues. That's fantastic news because it means you can now start practicing your listening comprehension as well! This will also allow you to stimulate your brain and even learn German while you sleep!
However, if you do like to read a lot, we can recommend you the best websites to learn German and the best programs and courses for learning German.
Study German Online With Global General by GlobalExam
If you enjoyed this article and what you've read about learning German, GlobalExam has what you're searching for: an online German learning solution. Global General, our online learning platform, is designed for both beginners and intermediate students. It offers you a plethora of resources and programs to help you develop a wide range of skills and teach you how to learn German on your own
If you want to take your German learning to the next level, learning with us will provide you with connectivity to fun and exciting activities, detailed corrections, and personal trainers who will monitor your progress. This program is for all students who are feeling discouraged and require a safe environment in which to progress.
What exactly are you waiting for? Let's study German together!