Bright colors, a lot of action, animation, upbeat music, and a lot of humor—sounds like you've stumbled upon cartoons! And don't turn off the TV just yet, because there is a lot to be learned from children's content. Fortunately, there are a plethora of foreign language cartoons to choose from! Therefore in the following article we will:
Present 10 cartoons you can watch to improve your German, content for children but adults too!
Introduce you to the best stories to read to enhance your language skills;
Explain how watching cartoons and reading stories will help you on your journey.
The Top 5 Best Children's Cartoons to Learn German
Once your child has mastered the fundamentals of German, sharing authentic materials with him— German learning books, German learning games, or cartoons—is a great way to involve him in the language. Here are some of our recommendations:
Käptn Blaubär
Based on Walter Moers' comics, this animated series follows the exploits of the eponymous Captain Blaubär, a blue bear who spins tales about his adventures on the Seven Seas. Each story is prefaced by a narrative in which the captain engages with his grandchildren, and at its heart is a cartoon describing in detail the often funny tales of the old sailor. "Kaptn Blaubär" can be found on YouTube, Amazon, and iTunes.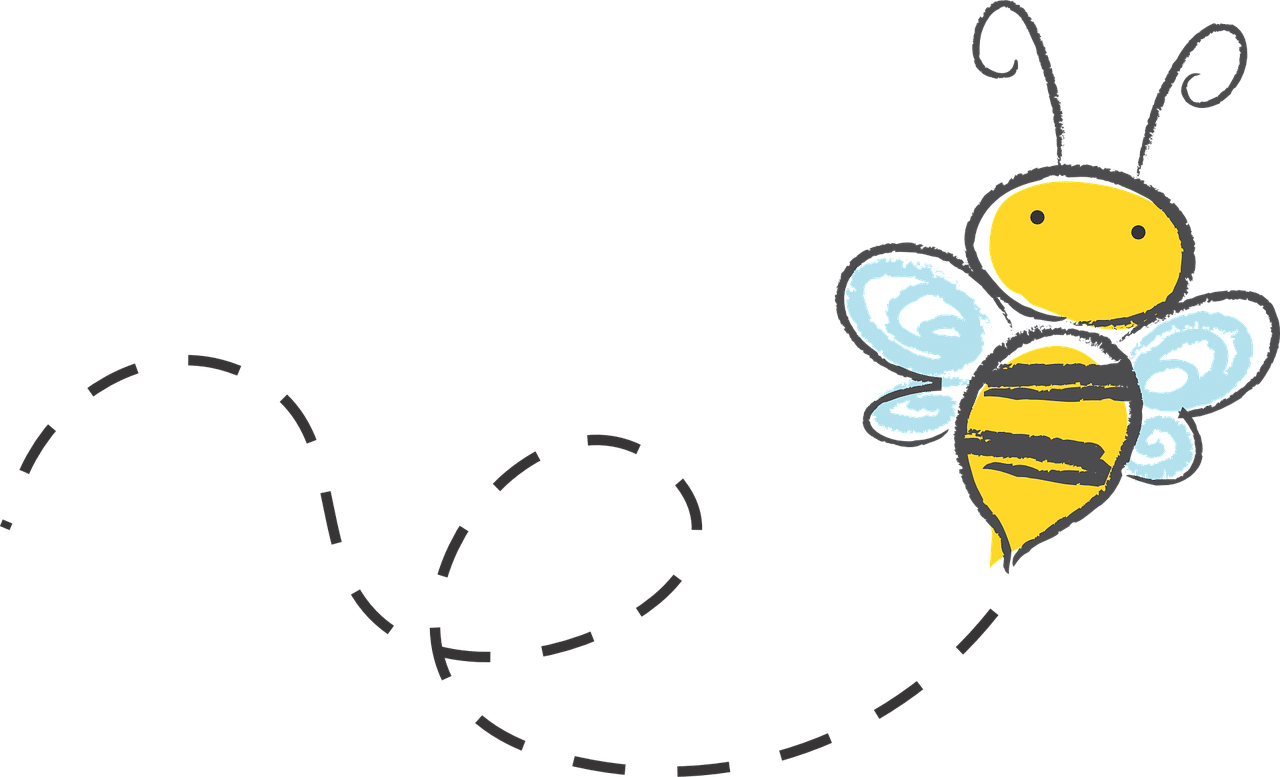 Lauras Stern
Lauras Stern is based on Klaus Baumgart's book series and follows the story of a seven-year-old girl who discovers an injured star. She looks after it, and the two of them go on many explorations together.
The cartoon is 52 episodes long, each approximately 10 minutes long, making it ideal for a quick cartoon before bedtime. "Lauras Stern" is available on Amazon and iTunes.
Janoschs Traumstunde
Janoschs Traumstunde is a widely praised and universally adored cartoon series telling the stories of popular German children's author Horst Eckert (better known as Janosch) that aired on German television from 1985 to 1989. The majority of the episodes are self-contained tales starring famous characters from the author's kids literature, such as Tiger und Bär, The Flying Popov, Schnuddelbuddel, and others. Each entertaining story is presented by a "big, fat, fabulous bear," and can be found on the official YouTube channel.
Die Ketchup-Vampire
This cartoon series, which aired between 1991 and 1994, is all about a new breed of vampires who, despite being direct descendants of Count Dracula, are courteous, friendly, and despise the taste of blood. They are the Ketchup Vampires, and they favor tomato juice. However, because their modern style of vampirism is looked down upon, they are continuously tested by their more traditional counterparts. You can watch "Die Ketchup-Vampire" on YouTube.
Tabaluga
The show "Tabaluga" is all about a small green dragon of the same name, and it was developed by German rock singer Peter Maffay, Maffay's lyricist Gregor Rottschalk, and children's song composer Rolf Zuckowski. This animated series, which was originally done as part of the concept album "rock fairytale," describes the tale of Tabaluga and his native country "Grünland."
The Top 5 Best Cartoons to Learn German for Adults
YouTube is an excellent resource for language learners who want to improve their German skills without the use of subtitles. With an emphasis on the more advanced learners among you, we've compiled a list of some of the best cartoons to keep you learning while also entertaining!
"Albert sagt… Natur – aber nur!"
This German science cartoon stars Albert, a mythical creature known for his adventurous nature. Albert and his friend Zora are dedicated to sharing knowledge about a variety of topics related to nature and the environment as a whole.
Global warming, the impacts of fossil fuel and nuclear energy consumption are just a few of the subjects these two friends have discussed.
"Die Fantastische Welt von Gumball"
"The Amazing World of Gumball" is a British/American partnership that stars a 12-year-old cat named Gumball and his goldfish brother Darwin—characters who can't help but get caught up in a series of goofy shenanigans.
While the concept is frequently silly, the lexicon is one that advanced language learners can use on a daily basis.
And, because the dialogue is spoken relatively quickly and with a variety of comic accents, this series is excellent practice for higher level listening skills.
"Der Kleine Nick"
This series is based on a children's French book series, and tells the story of Nick, a small child. From Nick's parents to his closest buddy Otto and his numerous schoolmates, the series features a slew of cartoon characters.
The majority of the series takes place during the school day, with Nick navigating his way from one scenario to another. This plot is a prime example (albeit humorous) of vocabulary affiliated with problem solving.
"Feuerwehrmann Sam"
This series follows Fireman Sam and his fellow firefighters in the Welsh town of Pontypandy. Sam and his coworkers are called upon in each episode to assist local residents in a sequence of life-threatening circumstances.
Because the series is heavy on dialogue, it assists viewers in developing conversational skills. Furthermore, learners can pick up new vocabulary related to emergency situations. This cartoon also makes it easy to learn vocabulary because of the clear imagery associated with the dialogue.
"Kleine Prinzessin"
This cartoon series, which originated in the United Kingdom, tells the story of a young girl who resides in a castle with her mother and father. She learns, despite her bratty nature, that she does not always get what she wants. This series is a good place to start for those who are watching without subtitles for the very first time.
The dialogue is relatively simple and is delivered at a slow pace. In addition, the episodes are typically around 10 minutes long, making them ideal for those who are short on time.
Finally, you can always check out our best apps to learn German for children if you want to spice up your children's learning routine.
The Best Stories to Learn German for Children Easily
Newbies to the German language must not expect to read Goethe's writings in the first few weeks or months. Instead, lower your standards and give children's books a chance!
Pettersson und Findus
Sven Nordqvist's graphic novel about farmer Petterson and his cat Findus has been translated into 44 languages, including German.
There are nine stories about the couple so far, which are mildly more elaborate and thus told in longer text passages.
Ideal for students with a basic knowledge of German.
Eine Woche voller Samstage
The narratives about the Sams, a marvelous and noisy creature capable of granting wishes, and its adoptive father Herr Taschenbier belong in the same category as "Räuber Hotzenplotz." Images help with comprehension, but this is a real book.
If you can get through it, you're probably ready for German middle school.
And if you enjoy it, there are six more books in the series.
Die kleine Hexe
The titular little witch wishes to gain the trust of the other witches in order to travel with them on Walpurgis night.
Although the story may appear childish to adults, the language is quite challenging and should not be underestimated.
The book, also written by Otfried Preußler, has been translated into 47 languages and has even appeared on Japanese television.
Jim Knopf und Lukas der Lokomotivführer
We are now entering the world of what can be classified as children's novels.
The stories about Jim Knopf and his companion Lukas are among Germany's best-selling books for young people. Millions of children have read about them and watched the TV series that accompanies them.
Written in postwar Germany, the book contains a lot of Nazi imagery that has been turned on its head, as well as comments on issues such as English colonialism.
Momo
This is Michael Ende's second novel on this list (the first being "Jim Knopf"). "Momo" is a fictional book about the modern perception of time.
The book critiques consumerism and modern life's stress.
It was published in 1973 and foreshadowed the time crunch that most people face today. It's also a really good read.
The Best Stories for Beginners to Learn German Easily
Die kleine Raupe Nimmersatt
This is the German translation of Eric Carle's "The Very Hungry Caterpillar." It's a favorite in pediatrician waiting rooms. It is best suited for people who have just begun learning German because of the highly repetitive material. In our opinion, the German title is superior to the original. Nimmersatt ("never satisfied") is a great phrase to use next to a German friend who can't stop eating!
Der Wunschpunsch
The full title of this book, "Der satanarchäolügenialkohöllische Wunschpunsch," contains the possibly longest adjective ever concocted in German. It was written by Michael Ende and follows the story of a cat and a raven attempting to stop a pair of evil wizards from creating an elixir that grants wishes (Wunschpunsch) for their malicious ends.
The story takes place completely on New Year's Eve, between 5:00 p.m. and midnight. It is unquestionably worth reading!
Tintenherz
The "Inkheart" trilogy is one of the most recent books on this list. It's the story of a girl whose relatives have the ability to bring characters from stories to life by reading aloud from books.
It's a tribute to words and writing, and their ability to transport the reader to other worlds.
The novel has also been adapted into a major motion picture.
Pippi Langstrumpf
Astrid Lindgren's Pippi Longstocking books are as popular in Germany as they are worldwide. Generations have grown up following the exploits of the strongest girl in the world and her pals.
Apart from "Pippi Langstrumpf," Lindgren wrote a number of other books for children that are equally enjoyable to read.
Emil und die Detektive
No list of German children's books would be fully functional without author Erich Kästner. Emil and his detective pals' story is set in pre-war Berlin, providing an interesting peek into German history. Kästner's works are considered classics in German youth literature, and many of them have been adapted into films.
You can also try to find the audio versions of these stories or listen to  podcasts to learn German direclty!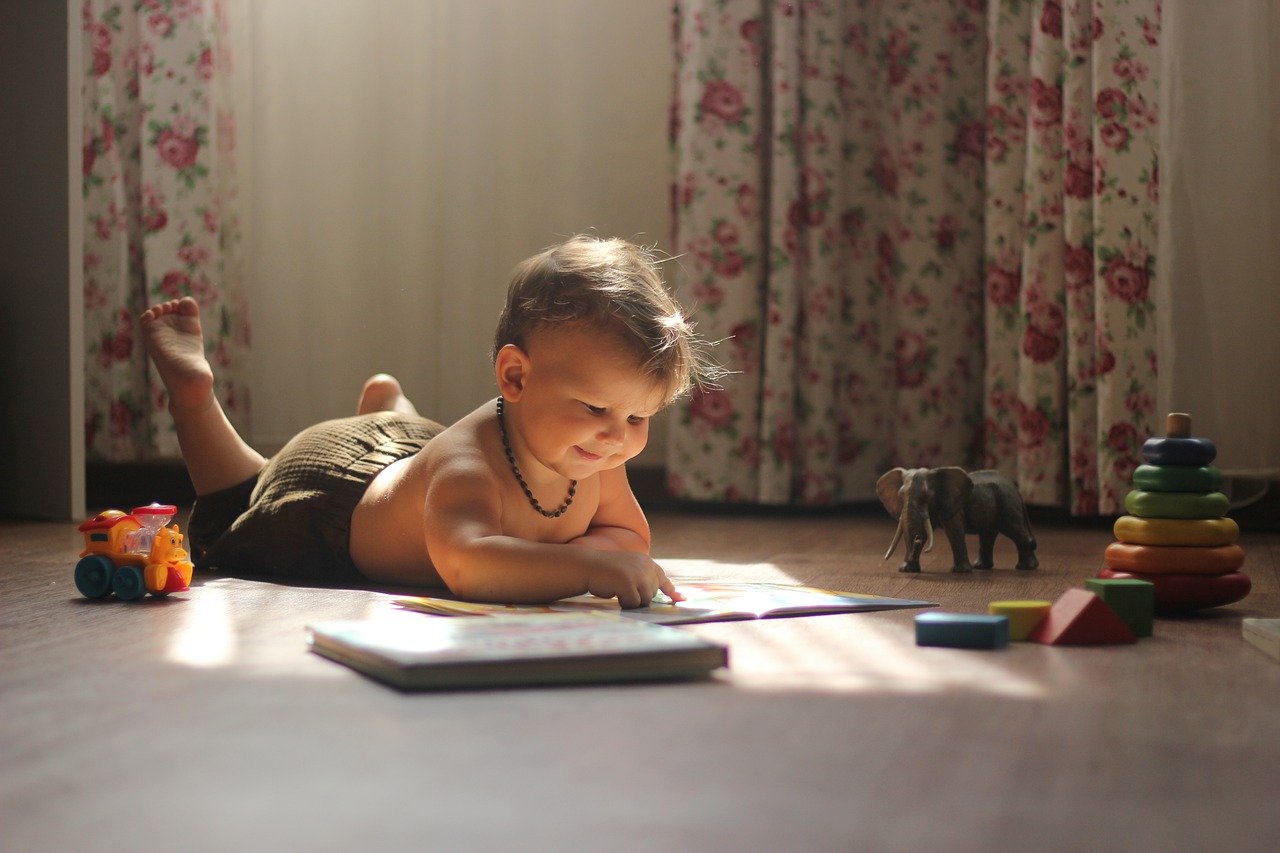 How Is Watching Cartoons in German an Efficient Learning Technique?
So you've decided to practice your German by watching a children's cartoon. That's a fantastic idea! This is why:
Voice actors in cartoons speak clearly. That is, they pronounce their words clearly enough for everyone to understand them.
Many children's cartoons are about social interactions, so you may hear some real-life conversations and phrases.
When you watch a show for very young children, you will notice that it is frequently repetitive—it will repeat words, phrases, and even entire sentence structures.
They are usually brief, lasting about 20 minutes. Each episode is sometimes divided into two halves of 10 minutes each.
There are cartoons made specifically to teach new words and phrases!
You can take a look at our recomentations of the best programs to learn German and the best websites to learn German, which you can afterwards combine with watching cartoons and you will be surprised by how well your German will have improved.
How To Make the Most Out of Watching Cartoons
Subtitles should be used strategically: Some cartoons may have subtitles, and it is important to use them smartly and get the most out of your cartoon viewing experience. However, once you've spent some time studying a language, you tend not to look at English subtitles. Then look for subtitles in German. This allows you to practice reading and listening!
Watch Your Favorite Episodes Again: Children are excellent at rewatching the same thing over and over. It's high time we did that again for the sake of our language learning objectives. It'll be entertaining. And the more you watch it, the more vocabulary you will memorize.
If you enjoy watching cartoons, you surely are going to enjoy watching the best German TV shows and series, or learning German with YouTube videos.
Why Is Reading Stories in German a Good Way to Learn the Language?
It's all too frequent to see language learners practicing their skills with material that isn't appropriate for their level. They may feel more at ease after learning German idioms, slang, and proverbs. They may be well on their way to fluency in German, but there is no such thing as a "fast track" to mastering German literature. Instead of progressively rising comprehension, they try to read Kafka's "Metamorphosis" after only two weeks of half-hearted vocabulary study.
If you are just starting up and choose reading material that requires you to look up words in a dictionary every few seconds, you will become exhausted and unwilling to continue your reading practice.
As a result, for most new German learners, children's books are an excellent place to begin. While they may not be what you would normally read, there are a number of benefits to reading books aimed at a much younger generation:
Practice Your German With Global General by GlobalExam
The Global General program is designed to provide new students with a long-term learning solution while adhering to CEFR codes and regulations.
This personalized immersion, from start to finish, is one of the best ways to learn German and will give you access to:
Courses that are scripted to familiarize you with common exercises;
Real-life scenarios will immerse you in daily German conversation;
To progress through the days, use flashcards with vocabulary lists and grammar rules;
Checkpoints and challenges on a regular basis to help you remember;
Corrections will be made by our qualified and native teachers over time.
All of these exercises, developed by qualified teachers at GlobalExam, will grant you access to a certificate at the e-learning level.
To take things a step further, GlobalExam now provides online courses taught by qualified teachers who create the platform's course elements. They allow you to complete your training through the E-learning platform, maximizing your German learning. These video conferences on a computer, mobile device, or tablet are an excellent way to improve your oral communication and comprehension.