Nowadays learning Spanish online is possible thanks to the countless web pages and applications. You just need some time, dedication, perseverance, and a good Internet connection. The Internet is full of free material and resources with which you can begin to learn Spanish. From grammar and vocabulary guides to audios and videos to practice. Whether you have no prior knowledge of Spanish or if you already have some level, you will find suitable online tools for any type of student. In this article we are going to see:
Do not miss it!
Why Choose to Study Spanish Online?
"Is it difficult to learn Spanish?", "How long does it take to learn it?" As you can imagine, it is not easy to answer these questions, but what we can do is provide you with the methods to learn in the best possible way.
In this article we are going to present you the best online resources, which in our opinion are one of the best methods to learn Spanish. In fact, studying this language online has several benefits. One of them is the level control over the pace of self-learning, as well as being able to focus on the areas where help is needed the most. From vocabulary to writing, learning Spanish online allows you to spend more time correcting weaknesses.
This learning system has its good points, but it also holds several significant challenges. That is why it is recommended that you achieve a balance. This means to dedicate time to improve your written Spanish and at the same time your spoken Spanish and give equal importance to vocabulary, spelling, grammar or listening skills.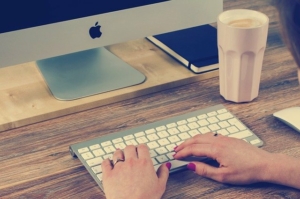 What resources can be found online?
Learning Spanish by going to a Spanish-speaking country is definitely the best way to learn the language, but if that is not possible, here are the resources for you to learn Spanish as a child and as an adult comfortably from home.
Websites
GlobalExam. GlobalExam is an online platform dedicated to test preparation in real exam conditions. Our experts regularly write new content to deliver effective training and practice opportunities. The site is very interactive and it is an excellent resource to practice your Spanish. You can do full mock exams and you can improve your vocabulary and grammar with study sheets.
Practice Spanish. It is a website that uses the journalistic content of the EFE Agency to practice Spanish. They use current affairs, news and music to explain common grammar, vocabulary and expressions.
Spanish learning Lab. A website with very extensive and well-crafted explanations of many different grammar topics. It is divided into levels and has its own "listening lab", a section for practicing oral comprehension through audios and activities.
The BBC's Spanish Learning. This webpage is also very comprehensive and has audio-visual resources supported by exercises to practice all levels of Spanish.
Dictionaries
Collins. Is one of the most popular and widely used dictionaries. In addition to offering the results of two different dictionaries, it has a very active forum to consult doubts regarding the language.
Spanishdict. Is a Spanish-English dictionary that includes many examples and the conjugation of all verbs.
Fundeu. It is not a dictionary, but a resource centre for resolving doubts in Spanish about spelling, grammar, semantics or the use of foreign words.
Apps
Duolingo. Is a free language learning tool that has become very popular in recent years. It is about translating individual phrases of the language you are learning into your own language and vice versa. The difficulty of the sentences increases as the student progresses. It is a good tool to reinforce the use of expressions.
Fluencia. Is a paid online tool to learn Spanish. The grammar explanations are short, but clear and very interactive.
Brainscape. Is a website and application with flashcards to memorize different topics, including vocabulary in Spanish. The first lessons are free, but there is also a paid version.
Videos
These websites offer videos based on everyday situations that go from a beginner level of Spanish to an intermediate level of Spanish, to finally an advanced one.
The SGE ELE YouTube Channel. Offers videos of real situations adapted to different levels. The characters are recurring, so they form a kind of miniseries that the students can follow. They deal with current affairs and general interest and are mainly focused on a young audience.
Video ELE. Offers very complete didactic units based on videos produced by the page itself and adapted to the student of Spanish for foreigners. It not only deals with theoretical subjects, but also many cultural subjects.
Yabla. Is a paid website that offers real videos with exercises classified by levels.
Podcast
Podcast from Spain. Deals with current affairs and Spanish culture. Podcasts feature music, video and other resources.
Notes in Spanish. Offers podcasts on various grammar and vocabulary topics with explanations in English.
Spanish Podcast. Offers episodes on culture, expressions and current affairs adapted to students of Spanish for Foreigners.
Ivoox. Is a platform where different podcasts are posted. They can be selected by topic or by Spanish radio stations and you can also listen to the radio online.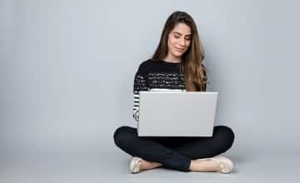 What is Global Exam and its Global General offer?
GlobalExam is an online preparation platform for English, French, Spanish, German and Italian language exams such as TOEIC, TOEFL, IELTS, DELE, DELF…
GlobalExam has developed an innovative solution for the preparation and success of these tests by offering online training designed by specialised teachers, in large quantities and achievable in the real conditions of the exam. Global General offers:
The study of five languages: English, Spanish, French, Italian and German
Minimum 12 hours of training for every language. Except for English which has a 25h plan from the start.
A training course designed according to the CEFR
Academic course than are more fun for learners to be able to evolve with confidence
Flashcards accessible at any time before the memory is activated.
A real situation in audio or in writing to improve in the chosen language. The goal is to put new knowledge into practice acquired through questions or oral comprehension, vocabulary, and grammar.
"Did you know evenings" to go even further in learning.
5.000 detailed corrections.
Personalized comments by our coaches.
Real-time progress monitoring.
Validation of learning in all 5 situations to promote memorization and consolidate the acquisition.
150 hours of unique content and 500 audios.
What will you learn with Global General for Spanish and who is it for?
To continue practicing your Spanish in a simple and effective way, come and see the Global General of GlobalExam. A method to learn Spanish 100% online at your own pace and according to your level and needs.
The Global General is mainly for beginner / intermediate levels (A1-B2). It offers you numerous check sheets and detailed corrections to all questions so that you can test your knowledge and improve your command of the language. If you are a beginner or have an intermediate level of Spanish, come and learn about the different academic itineraries proposed so that improving your level is a fun and effective exercise.
Learn Spanish for free with the trial version or with paid version?
Active since 2014, we offer specialized pedagogical resources to prepare language exams and not only. Our materials are aimed at all students who wish to train in a serious, flexible and deep way in order to acquire an official certification.
The GlobalExam materials are designed by specialized teachers. We also have a large database so that you can train in the real conditions of an exam.
Register through our website. If you have Facebook, Gmail, LinkedIn or Twitter, you can register through these accounts. If not, no problem, you can do it with the email address you prefer.
Free version
What advantages does the free account offer? You will be able to access various materials so that you can see first-hand the resources that you can count on. You will also have access to vocabulary and grammar worksheets . These study sheets will help you learn fundamental vocabulary and grammar for the exam. Once you are convinced of the quality and variety of the materials we have, you can sign up for the premium version, which will allow you to access all of them without restriction, as a support in your preparation.
Paid version
Since you know how much time you have to train for the exam, the Premium version plans will adapt to your needs, not the other way around. There are plans: weekly, monthly, quarterly, and yearly. You just have to choose the one that best suits your availability! One more thing: premium plans can be canceled at any time.Through the Premium account, you can have access to all our resources, such as:
Vocabulary and grammar worksheets
Learning exercises and practice tests with corrections
Exercises for each type of language competence
Goal-based curricula and progress tracking with statistics.
All of the above will be of great help to practice all the language skills that you have to certify in your exam. The wide variety of exercises and materials and the possibility of training as if you were in a real exam, will help you not only to be prepared at the level of knowledge, but also to know in advance the type of questions and exercises with which you are going to find.
Register for Global General to learn Spanish online
With Global General (which includes General Spanish, General French, General English, General German and General Italian) you can optimize your skills and learn a language in a general and complete way.
For this you will have at your disposal a multitude of supports and exercises with their detailed corrections, personalized monitoring, and a community of students to share experiences. Join the more than 700,000 students who have already met their goals thanks to GlobalExam, an interactive and easy-to-use platform that will allow you to reach your goals quickly and efficiently.
Learning Spanish online without stress and at your own pace is possible with GlobalExam. Sign up for the Global General and improve your level of Spanish without stress and from wherever you want!