Choosing a practice book to study for the IELTS can be an overwhelming process. There are so many out there and they are both similar and different. It really depends on your own needs.
Do you just want practice tests? Answer keys? Study official IELTS practice materials? Do you wish to have something self-guided?What level is best for you? What type of IELTS exam are you going to take?
In this post, you are going to discover each and every one of these books. Thanks to this selection and our short and clear summaries, you'll be able to make your choice in the most effective and quick way.
Ready to run to your closest library and smash this IELTS like a boss? Let's dive into it right now!
1. Cambridge IELTS Book: Complete IELTS Student's Book
Complete IELTS from Cambridge publishing is a great book series (student and teacher) to start studying IELTS and improve your language ability. It breaks down all the sections of the test into manageable learning parts. It has advice on how to approach different questions in all sections, grammar boosters, and IELTS vocabulary focus. The book contains a full practice test, answer keys (with explanations as to why answer choices were wrong) and examples of writing at different band scores.
The layout of the book is very user friendly, full of interesting topics, and makes studying for the IELTS exam fun. This book is available in different IELTS score levels allowing you to focus your learning on the score you need to achieve. They are 4-5, 5-6.5, and 6.5-7.5 covering both academic and general training papers. It is also available as an ebook.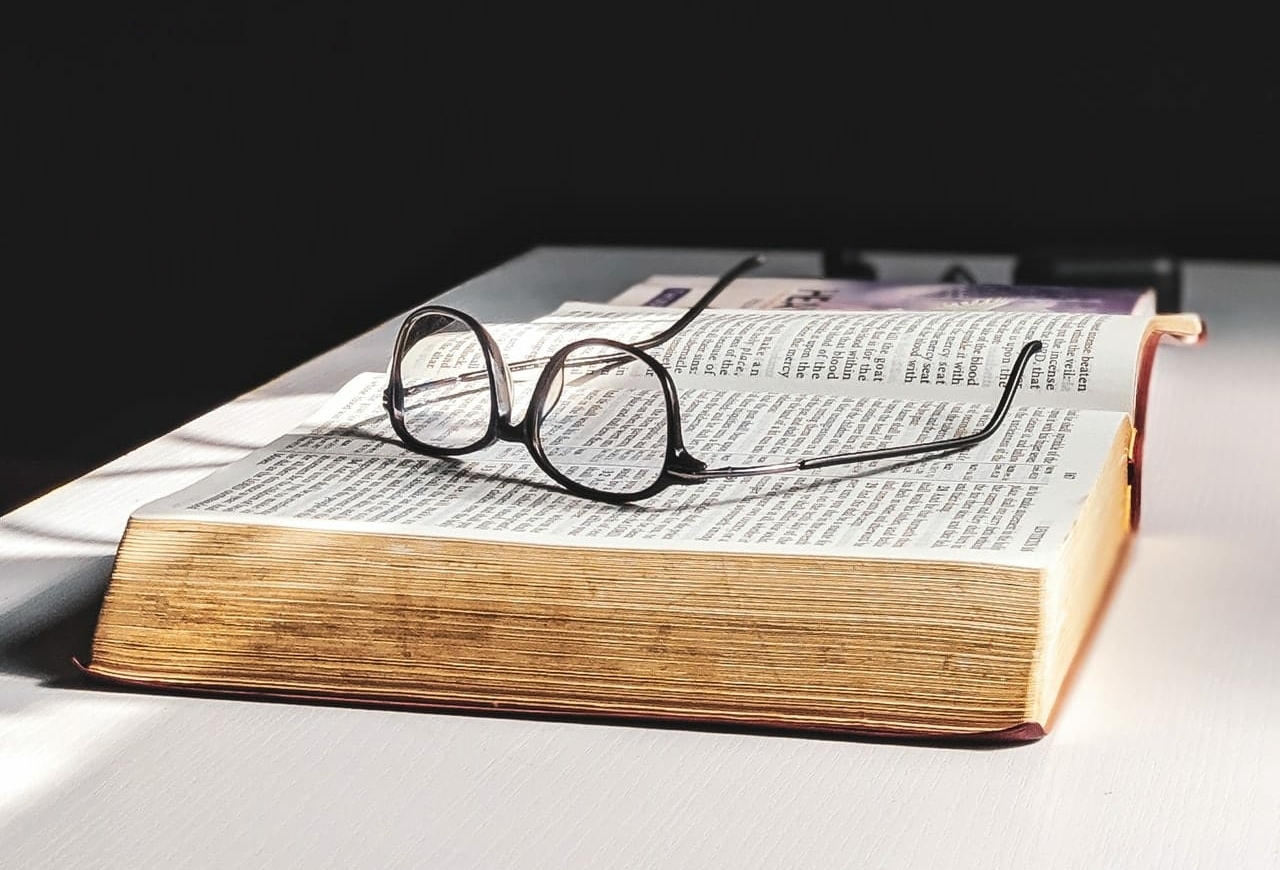 2. The Book to Understand How to Approach the Test: IELTS Trainer
IELTS Trainer is a book that concentrates learning on your exam skills only. This book doesn't help improve your language skills, it teaches you how to approach the test, what the test looks like, tips on how to answer different question types in the reading exam, to understand the writing questions, different listening test questions, and develop your answers for the speaking test. It contains 6 full tests.
The book is available from Cambridge publishing in two versions – with and without answers. This makes it a great option for being used with a teacher or for self-study. Just make sure you study with the one you need either the general or academic tests.
3. The Book To Focus on Specific Areas: Collins English for IELTS
Collins English for IELTS is a series of books that allow you to study IELTS and focus specifically on areas where you need to improve. Each book works on one area of either improving your language skills (grammar, vocabulary, …) or exam skills (writing and speaking, reading and listening), and practice tests.
The books for each of the four skills will help you develop a greater understanding of how to answer specific questions for that part of the test. For example, each chapter of the reading books covers a different question type. They are aimed at bands 5.5-6 in skill level and the reading and writing tasks books focus on IELTS Academic.
The layout of the books is very student friendly. These books are great if you are just starting to study for the exam and want to focus on a specific area or if you have already taken the test and need to book a band score in one skill area.
4. The Book for A1 and B1 levels: IELTS Life Skills by Cambridge
IELTS Life Skills by Cambridge publishing is another book to look at. It is a test book and comes in both levels of the test – A1 and B1 and focuses only on speaking and listening skills.
If your focus is for a visa to another country and need this test or just want to focus on these skills, this is a nice test book to help you focus on giving concise answers to questions. The book guides you through the exam and contains four full practice tests with answer keys. This makes it a great book for both the classroom and self-study.
5. The Official Cambridge Guide To IELTS: Cambridge English IELTS
Cambridge English IELTS is the official guide to IELTS from Cambridge publishing. If you are new to the IELTS structure and the exam this is a great book to start with.
It covers both academic and general paper, gives examples of all the different question types used across all four skill areas, guides you through how to approach and deconstruct questions, language tips, and includes common mistakes and how to avoid them. The level of exam detail is very high. Do remember that it is an exam preparation book so won't help you improve your language skills.
6. Barron's IELTS: An Excellent Book For The Test Preparation
Barron is one of the leaders in test preparation courses for a good reason. You will find the most up-to-date review and practice tests currently available inside their book. You could find as well as full length practice tests with explanatory answers and extra practice for reading modules with answer keys.
In-depth review of all IELTS question types and a complete overview of the test, including test-taking tips are also available. If you need some improvement on a specific topic like vocabulary for IELTS, there is one by Barron which will help you level up and enrich your sentences.
7. Last but not least: IELTS 15 General Training or Academic
This series is by far one of our favourites at GlobalExam, you already know this is some serious business here and you can't go wrong with Cambridge publishing.
The General Training and the Academic books both contain four complete examination papers as well as the scoring system, as well as audio and video assets, accessible via QR codes. You are not sure to choose the right one. The General Training is made for you if you wish to study at university or college, or join a professional institution. The Academic book is made for you if you want to learn for your own needs.
Why Should You Prepare For the IELTS Exam With Books?
We all have to prepare for an exam. Preparing for any kind of test can feel like too much to handle, especially if you have nothing to rely on. This is exactly where books come into play. Why would you start from scratch when you can find books with mock exams, type questions, revision sheets, tips and everything you will need during the reel IELTS test?
In this case this is the best way to go. The only disadvantage might be carrying a book, but if this is what you need to succeed in this exam, it seems pretty easy. The most important thing is obviously not to pick the first IELTS book you come across, some of them might not be very effective.
You also need to choose from the best in order to ensure a qualitative preparation. But make sure you compare several of them, based on the most suitable method for YOU.
But in the case you really don't want to use a book, you still have online IELTS preparations such as the one we offer on GlobalExam, that will also be a complete and great asset to help you pass the IELTS.
What About an Ebook Instead of an IELTS Preparation Book?
The ebook is still a good option if you do not want to carry heavy books with you. GlobalExam has made an IELTS ebook, that you download by clicking on the link. Our experts provide a step-by-step action plan to help you prepare for IELTS as efficiently as possible, in order to reach your goal score and accomplish your project.
Away from physical or ebooks there is also the option of studying and practicing IELTS exam skills online. There are different options for this, from online classes to exam practice software. GlobalExam can help you practice with our mock exams, corrected exercises, personalized trainings and progress tracker.
The Best Online Training Solution: GlobalExam's Platform
GlobalExam is an online platform where test takers can practice both their language and exam skills. It also allows you to track your progress so you will know when you are ready to take the test.
We have content available for lots of different exams and IELTS is one of them. There is a trial version for you to try out and see if this style of learning is for you, with a free sample IELTS test and IELTS Ebook by Global Exam available on the platform. Then, you can purchase a Premium version to have access to all the content available. Being an online solution also means you can access it anywhere without carrying books everywhere with you. This is a big plus point! Take a look at our list of the best websites to study for the IELTS.
Decide what you need and which IELTS best resources are going to help you achieve your desired score. You could aslo check the best IELTS blogs to learn what you need to know about the exam.
What can you find on our platform?
– a training mode with several exercises per section of the test
– an exam mode to perform mock exams in real test conditions
– detailed corrections per question with explanation and your score
– statistics and skills to see your shortcomings or strengths in a specific skill
– revision module with vocabulary and grammar sheets with tests
– revision planning mode to guide you on the exercises
Good luck!