In this post we'll show you that  language learning websites can contribute towards your best score on the IELTS exam.
Here we'll look at some of the best.
These sites will give you:
Practical advice on how to prepare for the IELTS
Valuable examples under test conditions
Ideas to build your social networks with native speakers
Coaching on how to blend traditional learning with freely available digital content
Sound good? Let's take a closer look!
What Are The Best Websites For IELTS Online Preparation?
You will find the complete list of websites and resources down below. But before that, let us answer an important question :
Why IELTS?
Whether for work, leisure or to boost that C.V the IELTS is the essential certification to prove your level of English. Internationally recognised it is one of the world's most popular English language tests. The IELTS Academic is for those seeking professional registration or to begin a course of study and is widely supported by many institutions. The IELTS General is for those intending to work or study in an English speaking country and is mandatory for migration to Australia, Canada, New Zealand and the UK.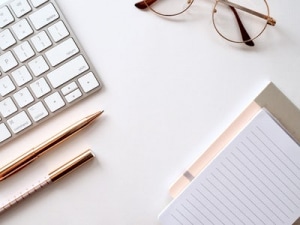 1. GlobalExam: The Best Online IELTS Training Solution
GlobalExam is an online platform that not only provides some tips and sample exercises, but unlike the other websites, it gives an immediate correction with an explanation. All the content is produced and updated regularly by IELTS teachers.
On GlobalExam, you can take a full mock test, in real exam conditions thanks to the timer, and get a correction at the end of the test. Your results are saved automatically, so you can check your progression later, and work on potential gaps with our grammar and vocabulary study sheets. Another feature available is the possibility to create a "training schedule" that can help you organize your time to prepare for IELTS by giving you a programme to follow.
GlobalExam has a trial version in order for you to see what the website looks like and try the platform thanks to a free IELTS practice test or IELTS Ebook. Then you can choose a Premium version among 4 different offers: weekly, monthly, quarterly or annually.
2. IELTS Liz: Writing, Speaking Listening and Reading Exercises
The website ieltsliz.com was created by an experienced IELTS teacher from the UK, called Liz. She is an expert in the IELTS, and offers good exercises for free, as well as many tips.
She also has a youtube channel IELTS Liz, if you prefer watching videos. Her video lessons are very friendly and cover all the IELTS tasks (Listening, Reading, Speaking and Writing).
3. IELTS Buddy: Improve your Grammar and Vocabulary!
IELTS Buddy also offers a lot of sample exercises, which are downloadable, along with grammar and vocabulary sections that focus on specific topics useful for the exam, and finally some tips and strategies to earn more points.
What we find the most interesting on this website are the "Model Answers" for the Writing module (commenting on a graph and writing an essay). Indeed, the model answers allow you to see how the question could be answered, how the ideas are organized in the answer as well as the vocabulary to use.
4. IELTS Mentor: The site for both Academic and General Training
IELTS Mentor is also dedicated to the IELTS examination, and offers sample questions with answers for both General Training and Academic versions of the IELTS.
Many sample questions are available for each task, with many sample answers to the question (especially for the essays) so that you can compare different "good" answers to a given question. You will also find advice per section of the exam, along with vocabulary to learn.
The IELTS Academic is for people who wish to enroll in an English-speaking higher education institution. Basically, it is for students.
The IELTS General Training is aimed at people who wish to take training or work in an English-speaking country. The IELTS General Training is also intended for people who wish to emigrate to an English speaking country and obtain a visa. It is therefore intended for non-students.
If you are a student and want to take the IELTS test to do an internship abroad, choose IELTS General Training instead.
5. IELTS Simon: Free Content To Study and Video Lessons
The website IELTS Simon was created by an ex-IELTS examiner, Simon, that still runs exam preparation courses in Manchester, UK. The website gives you some free content to study IELTS, with recent archives to practice, and video lessons are available on his Youtube channel. If you like to study with a book as well, he explains some of the audio scripts from Cambridge IELTS 12, which is another good resource to prepare for IELTS.
The advantage is that many teachers use Simon's materials with their students, which is quite reassuring and proves that what he provides is really good.
6. IELTS Advantage: The Best Choice To Improve Your Vocabulary
IELTS Advantage focuses on IELTS vocabulary. The website is very user-friendly, with many videos and tips on how to learn vocabulary in an efficient manner. Indeed, as they say, vocabulary "makes up 25% of your total mark in the Writing and Speaking tests", that's why it is so important to improve your vocabulary.
For the IELTS writing task and IELTS speaking parts, IELTS Advantage offers a correction service, starting from 29.95 USD.
You will also find pages on Writing, Reading, Listening and Speaking, the four parts composing the IELTS test.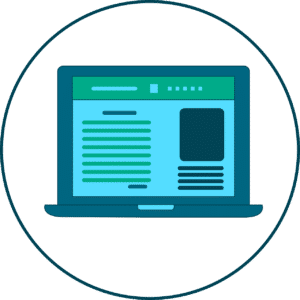 7. Road to IELTS: The Official British Council Online Course
As you may already know, the IELTS test has 3 co-owners: Cambridge English Language Assessment, British Council and IDP. Road to IELTS is the official British Council online course. This website has a free version, and a full version with all the exercises and online preparation course, starting from 49.99 USD.
You will find 40 individual practice tests with answer keys, 5 videos of candidates taking the Speaking test, a 100% online course to study whenever and wherever you want and IELTS tips to pass the test with success.
8. IELTS-up: Use The "Score Maximizer" To Get Your Training Plan
IELTS-up provides some exercises for each part with explanations and advice. There is content for both General Training and Academic versions. What we like about this website is that they have a "score maximizer". They created them in order to send you an individual strategy based on your skills, your objective and the time you have left for the exam.
You will find everything you need to know about the Listening, Reading, Writing and Speaking sections, as well as samples, exercises, vocabulary and simulator.
9. IELTS-Exam.net: Discover All The Tips To Face The Exam
On the ielts-exam, you will find some free practice tests, as well as information about test centers, which books to choose, and many other tips. The answers for the Listening and Reading parts are available, but there is no correction for the Speaking and Writing parts.
You will also find information about the Life in the UK test with a complete self-study guide containing everything you need to feel prepared and confident when taking the test.
10. IELTS Tutorials: Choose The Version You Prefer Most
Sign up with 20+ Free practice Tests: You can easily Sign-Up, and get 20+ Free Practise Tests so that you can continue your preparation without any hassle. (https://ieltstutorials.online/)
IELTS Tutorials Mobile App: IELTS Tutorials is available on Play Store & App Store. You can also download the IELTS Writing Mobile App for all your IELTS Writing problems. You get 90 solved samples, practice materials, the latest videos, and informative blogs, you can ensure a high score in the exam.
11. Magoosh IELTS: An Easy Preparation on Trusted Materials
Magoosh has more than 125 practice lessons, 600 questions and an assistance by email from a responsive team of remote tutors. You will find in-depth video lessons covering concepts, pitfalls and shortcuts.
You have two options :
– a 1-month offer + 1 graded written assignment for $109 USD
– a 6-month offer + 4 graded written assignments for $169 USD
Both plan offer comprehensive IELTS coverage, video lessons, practice questions, 8 full-length mock tests, study schedules, unlimited ask-an-expert questions, private Facebook study group, score predictor, pause your plan.
They also offer a 7-day money back guarantee if you are not satisfied with what they offer.
12. E2 Language IELTS: Online Course For Your Exam
E2 Language IELTS offer a full range of options for every need :
FREE : live classes, practice questions, methods lessons
Bronze ($139 USD) : unlimited classes, 1 expert tutorial, mock test, 4 expert writing assessments, 1 speaking assessment, practice questions, overview of IELTS lessons, methods lessons, live class recordings
Silver ($210 USD) : unlimited live classes, 2 expert tutorials, mock test, 8 expert writing assessments, 2 speaking assessments, practice questions, overview lessons, methods lessons, live class recordings, pre-test strategy session
Gold ($309 USD) : unlimited live classes, 3 expert tutorials, mock test, 12 expert writing assessments, 3 speaking assessments, practice questions, overview lessons, methods lessons, live class recordings, pre-test strategy sessions, post-test consultation
Express ($49 USD, 6 months access) : 25 live classes, practice questions, overview lessons, methods lessons, live class recordings
Express+ ($69 USD, 6 months access) : mock test, 25 live classes, practice questions, overview lessons, methods lessons, live class recordings
13. IELTS Ninja: Online Coaching To Improve your English
IELTS Ninja offers :
– Private Online Mentoring from the best IELTS trainers in India with 1-to-1 training sessions over Skype and Zoom
– Flexibility and Quality with unlimited viewings, examples and diagrams
– Customized Study Plan with diagnostic test, greater focus on weak areas
– Comprehensive Mock Test Series with module, section and complete mock tests, evaluation and feedback, performance based on action plan
You can also enjoy a free trial!
14. Mini-IELTS: Free Training To Listening And Reading
Take IELTS Listening and Reading mock tests for free!
Mini-IELTS offer model answers, lessons, tips, free videos, band scores and advice for each section. It offers Listening and Reading tests, videos and tips regularly updated. You have the option to take a short test directly on the website to track your progress.
Discover Other Useful Resources For Your IELTS Test
You can also improve your score by listening to TED talks – which are videos of people pitching on a specific subject – that's why TED-IELTS made a selection of talks that can help you.
Listening to TED talks is a funny way to improve your English level, along with your listening skills. If you need a tutor to correct your writing – and have an idea of the score you could get on this part – you have the possibility to submit your essay. A tutor will correct it for 10 GBP.
You could try to study online with the best IELTS blogs available.
If studying online is not your thing, or if you like to combine your training with a book, feel free to check our selection of best IELTS books. Now that you have a list of resources for your preparation, you can start training!
Blended, Traditional and Cutting-Edge Learning For Your Exam
Take a break from the grammar books and watch English language TV series to improve your everyday English skills.
"The Crown" and "Downton Abbey" are great for receiving English pronunciation, while more advanced learners might enjoy something like "Misfits" for the variety of British accents. US TV series are widely available too. Why not try "Friends" in English, especially if you already know the storyline. For more advanced learners who like "cop shows" try "Brooklyn 99".
When it comes to newspapers, try reading the financial press such as "Wall Street Journal" or "Financial Times" to expand your advanced vocabulary and background knowledge.
Get the lyrics from the internet and sing along. It's great for your pronunciation and it's fun.
Tools, Help and Advice To Pass The Exam With A Great Score
We provide a variety of tools for you to enrich your learning experience. Take advantage of our tutorials, webinars and e-books to ensure that you benefit to the full from your online learning experience.
We all know that the best way to learn or improve our language skills is to go and spend time in a country where that language is spoken. We also know, however, that this isn't always practical or possible. We will also show you how to build your social networks to take in native speakers.
You should use what you are learning for real, whether at work sending an email to a client or making a phone call, or socially.
Preparing For the IELTS With the Online Platform GlobalExam
GlobalExam will give you all the necessary tools to ensure that you get the best score possible on the IELTS exam. You can train and practice thanks to our plethora of exercises. Moreover, you can get a personalized schedule and track your progress and therefore find out what you are lacking.
You can begin training right away on the GlobalExam online platform and get access to a free full mock exam.
There are corrected exercises to help you know where you are going wrong, and what you need to do to improve. We use progress tracking that uses statistics to show you how you are doing; this is great for your motivation and planning.
Also, GlobalExam provides multiple study paths, giving you selection and variety in tips on how you should prepare.
All of the above is found on a top notch platform that is attractive, easy to use and affordable.
With GlobalExam, you will be ready and confident on your IELTS test date.