This guide will show beyond any doubt how taking a mock TOEFL is one of the best ways to improve your end result and ultimately prepare for your TOEFL in real conditions.
We'll look at how the TOEFL IBT test is organized into four distinct sections, where to find good preparation resources online, and why a mock test is an important step in your preparation process.
Get the most out of your TOEFL preparation by taking a mock test for the best chances at success.
An overview of the TOEFL iBT
The TOEFL iBT is one of the world's most highly regarded and widely accepted test to confirm that a student has the English language skills needed to succeed in an academic setting. The test is accepted by more than 8,500 colleges, universities, and agencies in over 130 countries.
The test is organized into four skill sets:
The Reading section tests your ability to understand written material on many different topics, usually following an academic textbook style. You'll have 60-70 minutes to complete this section, so you can go back and revise your answers if needed and if you have time.
The Listening section presents you with recorded conversations or lectures followed by a set of comprehension questions. Make sure you develop your listening and note-taking skills in English for this section. Also, preparing for the TOEFL test using a mock exam will allow you to make educated guesses, if needed.
The Speaking section requires you to speak for a few minutes about either your point of view on a subject or following a prompt scenario you will hear or read. Taking a mock exam will help you prepare to speak fluently and concisely to get your point across effectively.
Finally, the TOEFL Writing section presents you with various academic topics and asks you to develop a short essay that is well supported, connected, and coherent. Practicing both writing and reading will help you develop your English writing skills.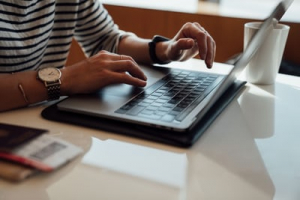 Why a mock TOEFL is the best way to train for great results
1. Taking a mock TOEFL will build your confidence and reduce stress. 
A TOEFL iBT practice test will follow the same pattern as the real test, with the four sections outlined above. It's like taking the official test risk-free! By becoming familiar with the format and types of tasks demanded, you'll alleviate your level of stress, which can be a significant obstacle to giving all you can on your testing day.
2. You'll learn how to manage your time efficiently. 
The TOEFL iBT takes about 4.5 hours in all – that's a long time! By practicing with a TOEFL mock test one or several times, you'll get a feel for how you do on certain sections and where your weaker areas are. That way, you can focus your time on the parts that matter the most and breeze through the easier parts. You'll be sure to build your stamina to stick through to the end of the test. Remember, it's a marathon, not a sprint!
3. What about all the online resources?
Although you can find countless free online sources to practice reading and listening in English, the quality of these examples do not necessarily match those found in the real TOEFL. When it comes to matching the length and format of the TOEFL, it makes sense to get the experience of a TOEFL practice test, and not rely solely on free materials for your TOEFL preparation.
4. Finally, sticking to a mock TOEFL will give you an accurate idea of where your strengths and weaknesses lie. 
Like many test-takers, you might find that you excel at the Reading portion of the test, but struggle with the TOEFL Speaking section. By correctly diagnosing your weaknesses, you'll have a clear idea of which part or parts you need to spend the most time and effort improving. Ideally, you should feel comfortable taking on all of the four skills before you sit the actual test. Practice makes perfect!
Where to find free mock TOEFL tests online
ETS Global, the official administrator of the TOEFL offers free training exercises on its website. This is a great way to become familiar with the subject matter likely to be found on the test, but the practice tests are not timed, so you don't really get a feel for the actual testing conditions.
Other independent sites like PrepMyFuture and BestMyTest offer plenty of study material and practice TOEFL simulations, but they lack a free version.
Practice the TOEFL on the GlobalExam platform
As a complement to other sources of practice tests, the GlobalExam platform is recommended if you want to study for the TOEFL, take timed, full-length mock exams for free to get great results on your TOEFL.
Plus, you'll have access to targeted vocabulary and grammar files, themed exercises to practice each skill, and tips on how to develop your test-taking strategies.
The best part is the live statistics tracker: simply enter your target score and track your progress in real-time. You'll get all the tools you'll need to earn a winning score!