In this post, we are going to go over our tips and tricks that will help you hit the TOEFL score you need. If you're starting to think about how best to prepare, read on for more information on the following:
Why and how to prepare for TOEFL;
Our top tips for the best TOEFL preparation;
What to expect from the TOEFL iBT;
How you can prepare for the test with GlobalExam.
If you've got a pen and paper at the ready, let's get started to ace the TOEFL IBT test!
Preparing For TOEFL: Why Is It Necessary and Important?
Most students take the TOEFL in order to complete an application for university or another study program. If that's the case for you, you need to take the TOEFL as seriously as you would any other kind of exam.
Even if you already have a good level in English, the TOEFL requires more than an everyday knowledge of the language. You will be confronted with academic materials and required to write and speak at a university-appropriate level. If you're not quite there yet, it's time to start your preparations.
The format of the TOEFL is quite specific. It is made up of 4 sections and you should practice all of them:
Each of these sections includes different types of exercises, therefore it's easy to be flummoxed by the test format and question styles the first time you look at the TOEFL, which is why you should already be familiar before the big day.
Finally, the TOEFL isn't free to sit, so it's important to make the most of every opportunity to get a good score. If you prepare well for the exam, there's no reason you should have to book a second test at further cost. Our advice is do it once and do it right!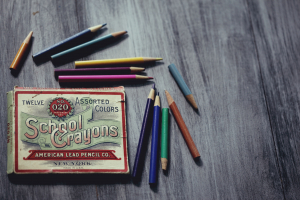 Begin Your TOEFL Preparations: Where Should You Start?
If you're setting your sights on the TOEFL exam, it may feel a little overwhelming knowing where to begin with your TOEFL preparations. Every student is different, but the important thing is to begin somewhere. As with any type of exam preparation, starting is the hardest part.
We recommend taking the bull by the horns and starting your TOEFL preparation with a sample test. By doing this, you'll know from the outset what to expect, what you find most difficult, and where the goalposts are.
If you're still unsure, read on for detailed tips on how to prepare for TOEFL.
Find the Method That Works Best for You
Each person can decide how to prepare for TOEFL in a way that suits them best. To kickstart your TOEFL preparations, we recommend structuring your study method with the following steps:
1. Evaluate your level
It's difficult to know how to reach your goals if you don't know where you're starting from. Start by taking an assessment test to ascertain your level in English so you can set a realistic goal for progression.
2. Identify your strengths and weaknesses
An assessment test will give you a good idea of your strengths and weaknesses in English, including grammar, vocabulary, and your approach to different types of questions. This information will allow you to prioritize the things that need work to reach your goal.
3. Structure your learning
Once you have an idea of your level and where you need to improve, you can build a study plan to take you through to the exam. Structuring your learning around milestone goals will help you to stay motivated and take stock of your progression as you get closer to the exam.
4. Review your mistakes
To move forward with your learning, you first need to look back at your mistakes. Understanding where you're going wrong is essential for progressing and using an online learning platform for a comprehensive overview of your performance can be really helpful.
How to Prepare For the TOEFL Test: Top Tips and Tricks
Now you know where to begin your TOEFL preparations, let's talk about how to prepare for TOEFL in more specific terms. Here are our top tips:
1. Devise a study plan
For the most efficient progress, you'll need to create a study plan. Decide what your goal result is and identify what you need to do to get there, then divide the work according to the time you have between now and test day. Hey presto, you've got a study plan! Now stick to it.
2. Study the test format
Half the difficulty of the TOEFL is understanding the test format and knowing how to navigate it. Even if your grammar and vocabulary is in top shape, you need to be able to channel your knowledge into TOEFL-style questions with ease. To facilitate that, think of taking several practice TOEFL mock tests.
3. Practice using TOEFL questions
We've said it once and we'll say it again: taking TOEFL practice tests is probably the best thing you could do to maximize your TOEFL preparation. Doing any kind of English practice is valuable, but there's no better way to prepare than by using TOEFL-specific materials. 
4. Use online learning resources
The iBT is an online exam, so if you're wondering how to prepare for TOEFL, taking your TOEFL preparation online is a good place to start. Using online learning platforms like GlobalExam will give you a sense of the experience you can expect on test day.
What to Do and How to Prepare the Day Before the Exam
Whether you started your TOEFL preparation six months or one week before the exam, our advice for the how to prepare for the TOEFL the day before the exam is the same.
The most important TOEFL preparation you can do the day before is to rest, relax, and get some sleep. If you don't feel totally prepared for the exam, don't work yourself up by trying to onboard new information or rushing through exercises. If you make mistakes or get confused at this stage, it'll only serve to make you more worried.
The day before the TOEFL test we advise putting your study materials away and getting an early night. If you want to keep your eye on the ball, you could simply re-read the format of the test or review your timing strategy.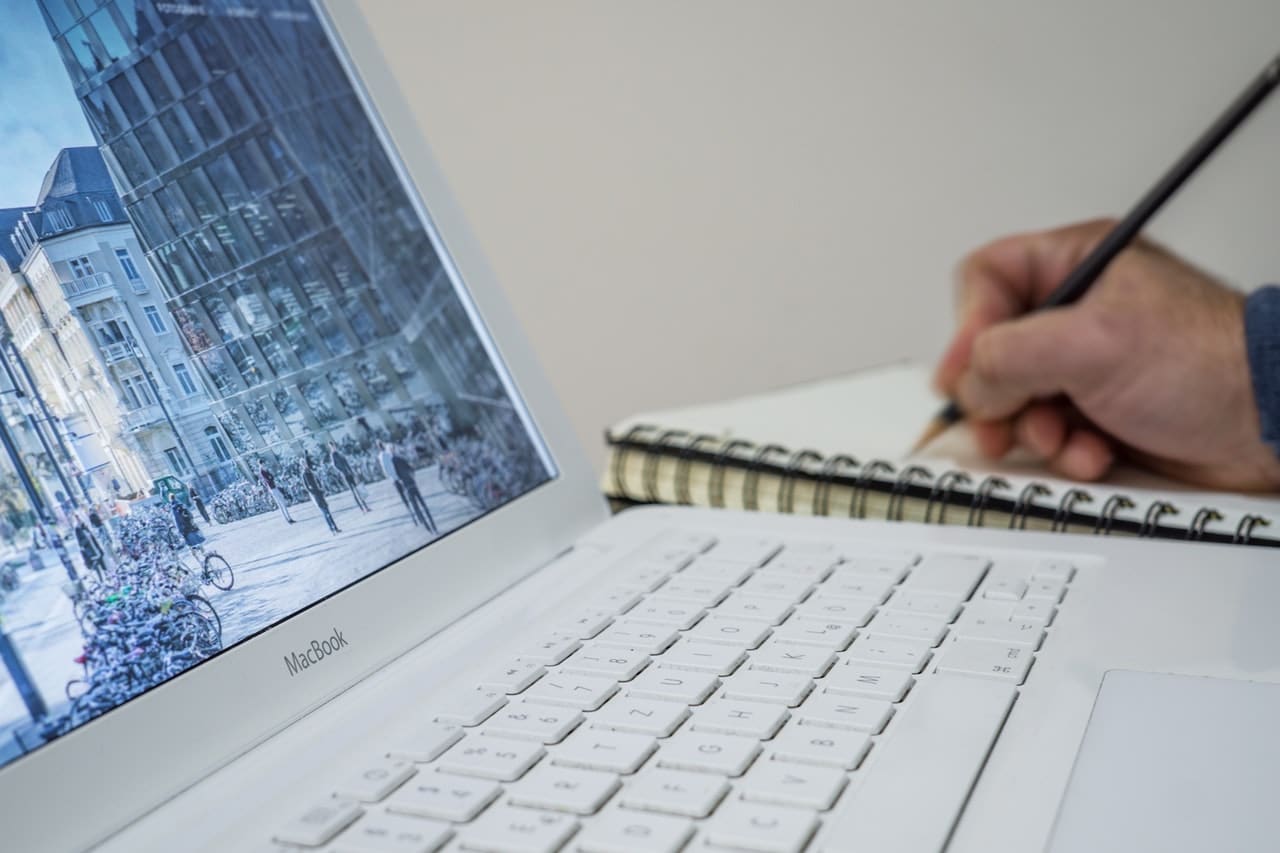 Is the TOEFL IBT Exam Hard? Tips to Assess the Difficulty
The difficulty of the TOEFL depends entirely on each student's ability and confidence in understanding and using English. One advantage of the TOEFL is that it does not require specific knowledge of any particular subject, so it's open to all types of test takers. There are, however, a few tricky areas to bear in mind before test day:
It's a long exam
One point to consider is the length of the TOEFL. This exam takes almost four hours, making it an endurance test on top of the language challenges. There's a lot to cover, so there's no chance of you getting bored, but you must avoid making unnecessary mistakes due to fatigue.
You'll need to combine multiple skills
Although the TOEFL is split into four sections testing your Listening, Reading, Writing and Speaking skills and tips, many parts of the test require to combine these skills in order to complete the exercises. In the integrated Writing exercise, for example, you must read a passage and listen to a recording before writing a response. This sets the TOEFL apart from some other language exams because it requires a certain amount of agility to switch between skill sets.
Recordings are only played once
Another difficulty in the TOEFL is that recordings in the Listening section are only played once. This is a bit tricky, because it means you have to listen out for the general meaning and specific details all at the same time. The trick to overcoming this is perfecting your note taking skills.
Time management is key
As well as being a long test, the TOEFL is also about time management. In order to complete the test and get through all the questions in an orderly way, you need to maintain a steady pace as the test progresses. This is a question of practice, but you also need to learn to move on quickly from questions you can't answer, to avoid wasting time on a lost cause.
All of the above may sound a little daunting, but most of these difficulties are typical of exams in general. The TOEFL is like any other test: if you practice in advance and go into it prepared, there's nothing to be scared of!
Prepare For the TOEFL Online With the Aid of GlobalExam
Still wondering how to prepare for TOEFL? GlobalExam is the answer! Your TOEFL preparation couldn't be easier with our online learning platform.
GlobalExam is a sophisticated e-learning platform that divides your TOEFL preparation into manageable chunks for you. When you create an account, you'll find grammar and vocabulary exercises, TOEFL-style training exercises, graded practice papers, mock tests, study plans, and statistics reviews. What's more, our exercises vary in difficulty level, allowing you to modify your revision to your level. 
The platform allows you to receive personalized feedback on your performance. You can follow a guided course and easily see the sections you will need to work on. All your answers are saved on your account so that you'll be able to review them anytime you'd like.
You may focus on a particular section of the exam by practicing with exercises to improve your performance level. Set up a goal and an exam date to reach your desired level within a specific time period, and get ready for your TOEFL exam. We provide you with corrections and explanations for all your answers.
So, what are you waiting for? Come and join us on GlobalExam and get your preparations rolling!