In this post, we're discussing how TOEFL sample tests can help you feel prepared for your TOEFL exam.
Read on for our answers to the following questions:
What is a TOEFL sample test?
How many practice tests should you take?
Where can you find TOEFL tests online?
What's the difference between a TOEFL simulation test and a TOEFL sample test?
If you've got a TOEFL exam marked in your calendar, this article on TOEFL sample tests is for you!
What Is A TOEFL Sample Test?
One of the best TOEFL preparations available for exam is a TOEFL sample test. This is a practice test that uses the same format and material as a real TOEFL exam and helps you to familiarize yourself with the real exam without the pressure of the real thing.
A TOEFL sample test is a fantastic way of preparing yourself for what to expect on the day, such as the extracts and recordings used, the question styles, and the time limitations.
Taking mock tests is also a great way to identify weak spots in your revision and monitor your progress.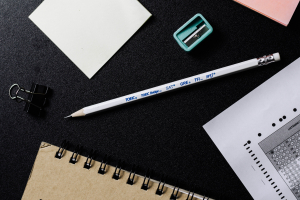 What Is A Good TOEFL Practice Test?
A good TOEFL sample test should be as similar to the real TOEFL exam as possible. In order to best prepare yourself for the real exam, you should seek TOEFL sample tests that mirror the structure and content of the real TOEFL.
This means testing all four communication skills and tips– Listening, Reading, Writing, and Speaking – and putting your skills to the test using TOEFL-style questions and materials.
When And How Many Practice Tests Should You Take?
At GlobalExam, we recognize that each student learns and revises in their own way. For some students, their time is best spent revising grammar and vocabulary, whereas for others taking TOEFL tests online is the most effective form of preparation.
We recommend taking as many TOEFL sample tests as you can in the run up to your exam, starting at the beginning of your revision cycle. Don't leave it until the last week to try a practice test: it's better to familiarize yourself early with the structure and question types you'll face in the TOEFL.
If you're low on time before the exam, we recommend taking a minimum of two TOEFL tests online before exam day.
When Can You Find Free Online TOEFL Sample Tests?
There are lots of useful resources online for preparing for the TOEFL, the difficulty is identifying which ones offer the highest quality TOEFL sample tests.
One of your first ports of call for good quality TOEFL sample tests is the official ETS website. The resources provided by the ETS use the same content and question types as those you'll face in the real exam, and their TOEFL sample tests come with answers or explanatory notes. These are valuable resources, and you can dip into select exercises whenever you have time in your study schedule.
Another fantastic resource for TOEFL sample tests is GlobalExam. As well as having a huge range of TOEFL-style exercises and questions, on GlobalExam you have the possibility to take multiple TOEFL sample tests under timed conditions, unlike on the ETS.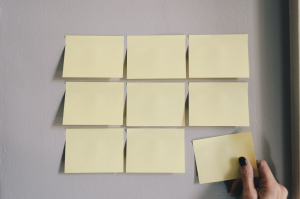 TOEFL Simulation Test Vs TOEFL Practice Test
When you're researching the TOEFL and preparing your strategy, you can come across all sorts of terminology that might seem confusing. We've been explaining how a TOEFL sample test can help you prepare for the TOEFL exam, so what's the difference between one of those and a TOEFL simulation test?
A simulation test is a type of TOEFL sample test that mimics the conditions of the real exam as closely as possible. This means taking a practice TOEFL test online under the same time constraints as you will face on the day. A simulation test also imposes the same restrictions, such as the number of times you can listen to a recording.
GlobalExam Is The Right Study Solution For You
Taking the TOEFL exam requires careful preparation to ensure a good score. If we've convinced you as to how taking a practice TOEFL test online can help you take your preparations to the next level (we hope we have!), here's our advice on how to find them online.
When you join GlobalExam's community of language learners, you'll get access to a huge range of resources for learning English and preparing for the TOEFL, as well as many other exams. This includes:
Grammar and vocabulary sheets
Training exercises
Sample tests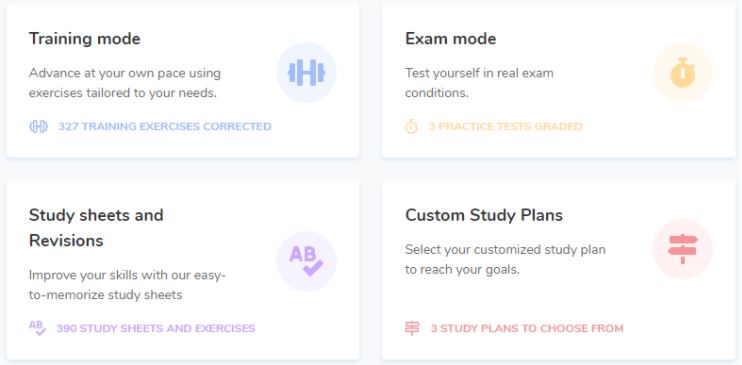 To access TOEFL practice exercises sorted by communication skill, simply navigate to Training mode and select the skill, exercise type and difficulty you would like to practice at. All of our exercises are timed so that you can practice working to the same constraints as in the exam.

Once you're ready to put your English to the test with a mock exam, head to Exam Mode, where you can sit entire practice tests against the clock.
All of the TOEFL sample exercises on GlobalExam are accompanied by answers and explanations, allowing you to check yourself as you go. Our mock exams are graded too, so you can get an accurate idea of your performance before test day.