Taking a French language exam is an important choice. Which one is the main question to ask? DELF is for adults and there are two other versions of the exam for younger age groups. They are DELF Prim and DELF Junior. You can also take the TCF exam. TCF also has different versions – general TCF, TCF Canada, and TCF Quebec. The latter two are used for visa and residency purposes. All of these exams are official and accredited by the French Ministry of Education.
DELF
TCF
Skills tested
Reading
Writing
Listening
Speaking
Compulsory
Reading
Listening
Proficiency of language structures

Optional
Speaking
writing
Levels
A1-B2
One exam for each level
One test
Grades A1-C2
Question types
Multiple choice
Multiple choice
Number of Questions
Is designed in the same way, as all skills are tested
76 in total for the compulsory parts
91 in the online version
Validity
Life
2 years
Accreditation
French Ministry of Education
French Ministry of Education
Certificate
Receive the Diploma
Test score only
Overall
A lot more detailed
Similar to other language exams where a score is needed
In the category Introduction to the DELF exam, we have gathered all the practical information you need for your test preparation.
Which exam should I choose – DELF or TCF?
This really depends on what you need it for. If you just need a language ability score and CEFR level then TCF will do that for you. If you want a certificate to show you have a specific level of ability, then DELF is for you. If you just want to see what your language level is, TCF will do this for you but you will have to pay extra for the optional skill tests. In DELF it is all included in one price. 
Just remember this, DELF is a levelled exam. This means that if you take an A2 level test you will get no credit for any language skills you have above that A2. On the TCF you can have the skill areas come out at different levels. 
Costs related to the DELF and TCF must also be taken into account.
How do I start studying for the DELF or TCF exam?
No matter which exam you take, you need to have good resources to study from. This can be books, web resources, or online providers. You need to choose materials that work best for you and will help you focus on the language areas you need more support. Remember – exam skills and language development are equally important.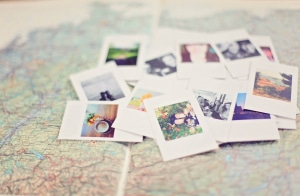 When you look online, check when the site was last updated, is it a company or person, what is the background of the person or company etc. All these are important things to check. You don't want to be using resources that are at the right level or exam standard. This can be damaging. 
One reliable, professional, and expert provider of exam materials online is GlobalExam. All our materials have been created by experts. We have areas for exam skill practice and language development. We also have exam support for multiple languages. WE can help you with your DELF exam study. Our success rate shows that previous test candidates have done well studying with us.
Learn more about: