Where to take Cambridge B2: First in Dublin?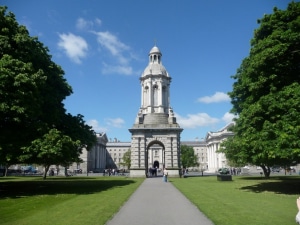 The buzzing capital of Ireland, Dublin, has a very international atmosphere as many students choose to study English here and many businesses also have their European headquarters situated in the city. The greater Dublin area has a population of 1.8 million so you can expect lots of entertainment, nightlife, and of course, Guinness!
There are a lot of options when it comes to choosing an exam centre in Ireland to pass the Cambridge: B2 First, the city has six centres in total, including a Platinum Centre.
Exam Centre of Ireland
A Platinum Centre has received recognition from Cambridge Assessment as a high-quality exam provider which provides excellent customer service to its candidates. The Exam Centre of Ireland holds this title and as such offers both the computer and paper-based exams, moreover it often has more than one exam date for each session. For example, there are two separate exam dates you can register for in April, May or June, due to high demand. However, because of large volume of candidates, speaking tests take place on the three days preceding the written papers.
The main centre is at Thomas Darby House, 54 Parnell Square West, Dublin 1 but your exam may take place at one of the two other city centre locations; Richmond Education Centre, 1 North Brunswick Street, Dublin 7 or College House, 2-3 Townsend Street, Dublin 2 (The English Academy).
Applied Language Centre
The Applied Language Centre is part of University College Dublin and it is the oldest Cambridge Exam Centre in Ireland. They offer the full range of Cambridge exams and have exam dates for FCE in May, June and July. The speaking test will take place during a ten-day window before or after the exam.
The centre is located in the Daedalus Building at the university campus at Belfield, Stillorgan Road, Dublin 4 and is served by a number of bus routes, including the numbers 3, 39a, 11B and 17. It is a journey of approximately 40 minutes from the centre of Dublin.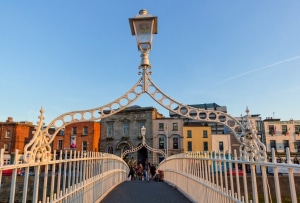 Atlas Language School
Atlas is located just to the south of the centre of Dublin in Portobello House, an impressive building overlooking the Grand Canal. It is a 15-minute bus ride from the centre of Dublin, and you can take buses 14, 15, 83 or 140. Atlas offers exam sessions in April, May, June, July, August, October and December; although the July and August exams may be in a different city centre location. Most of the speaking tests take place in the days leading up to the written exam, although it may be after.
H2: Centre of English Studies (CES)
Situated right at the heart of Dublin in Temple Bar, just a short distance from the famous statue of Molly Malone and Dublin Castle, is CES. Most of the exams will be held in CES but it could be in another city centre location. They offer exam dates in June, July, August and December.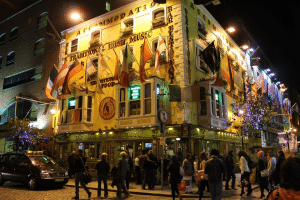 International House Dublin
IH Dublin was established twenty years ago and has a purpose-built school at The Steelworks on Foley Street, Dublin 1. This is just 15 minutes north of the city centre and close to the Connolly tram stop. Exam dates are offered in June, July, August and December.
How to register
Please remember that there are deadlines to register for your preferred exam and most centres advise registering at least five weeks in advance. In most cases it is possible to register later but an additional fee will apply. With regard to the speaking exam, this often takes place on a different day from the listening and the written papers, and each centre advises a different availability period. It is best to contact the centre for more information on this.
How can Global Exam help me to prepare for FCE/B2 First?
Often candidates will take the speaking test before the other parts of the exam, so it is best to be prepared in advance. In the speaking exam, there are parts where you will speak alone with the examiner, and other parts where you will need to maintain a conversation with a partner who you will meet on the day of the exam. GlobalExam has a section dedicated to the speaking exam where you can learn the exam´s format and listen to model answers so you can understand the level of language and depth of answer expected by the examiner.