Where to take the IELTS exam in Germany?
There are a lot of options as to where you can take the IELTS test in Germany. The country has 20 centres all over the country offering the exam. They are all in major cities so you should be able to find a city that is easily accessible for you to take the test. Just make sure the dates in that city are good for you. It also means that using public transport to get around should not be a problem.
Testing centres locations
Aachen, Berlin, Bremen, Dresden, Dortmund, Düsseldorf, Frankfurt am Main, Freiburg, Göttingen, Hamburg, Hannover, Köln/Cologne, Leipzig, Mannheim, München/Munich, Nürnberg and Stuttgart. These cities cover the whole of the country. They also partner with three universities in the country to use them as test venues.
How do I register? What do I need?
It is recommended that you register online about two months before you want to take the IELTS exam as places are given on a first-come first-served basis, and you don't want to miss out. The online schedule shows IELTS exam dates for up to three months ahead. To register you need to complete the application form online, upload a copy of your passport or ID card, and pay the fee. During registration you have to pick a city, test, and date. Make sure the ID you upload is valid during the test date you chose. You may be rejected from the test centre if it is not. The copy you upload also needs to be clear and readable so make sure you take your time and are careful. Double check when you are registering that you book the right IELTS exam – general or academic.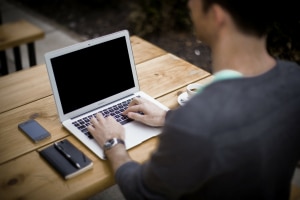 You find out the exact venue for the IELTS exam in the city by email around seven days before the test. It is really important that you check the exact location on Google maps and aren't late for the exam. As part of the registration process on the day you will also be fingerprinted. This is normal. Don't worry.
Whether you take your test in Canada, in UK, in Ireland, in Belgium, in the Netherlands, Australia, Nigeria, in the US, China, India, HK or in Switzerland, your IELTS results can open up new opportunities for you all over the world.
Last minute study…
You will probably continue to study English language and IELTS exam skills right up until you take the test. This is really good but don't stress yourself out by doing too much – this is not helpful! One way of being able to study is in small bite size amounts by signing up to use an online study solution that focuses on the IELTS exam. Moreover, take the time to learn all about the IELTS test score. GlobalExam is an online IELTS, and other exam, learning platform that can help with this. You can take practice tests, study grammar and vocabulary, and track your progress through all the learning. It is accessible on a computer and mobile device so you can study on the go, such as the 10 minute bus ride home. Give it a try! You never know!

Good luck on your exam and happy studying! And remember….on the day of your test don't forget the ID you registered with!